Postcard from the back of a motorbike
The best way to see Bali is by motorbike: the lush greenery rushing past, the thrill of speeding around incessant traffic, the chaotic and ceaseless beeping of horns. Once you escape the crowded center of Ubud, Bali seems to open up into one long stretch of rice paddies and palm trees and temples.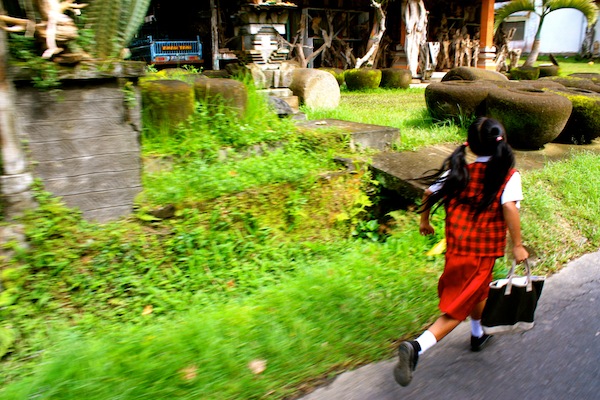 When my host at Nyoman Murjana Homestay offered to take me on a motorbike tour around Bali, I gladly accepted. Instead of stressing out over getting lost outside of town or navigating unfamiliar traffic laws, I simply strapped on my helmet, tossed on my camera and enjoyed the view.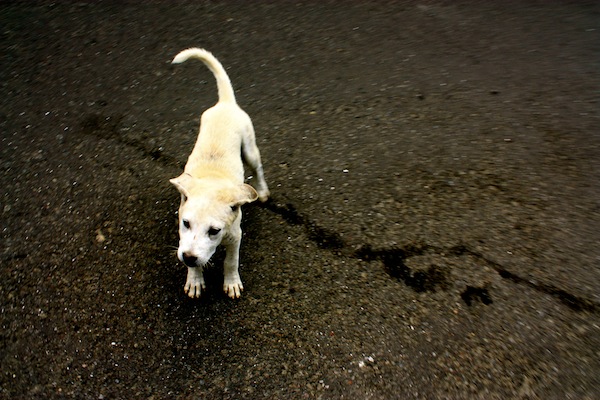 Poor pup.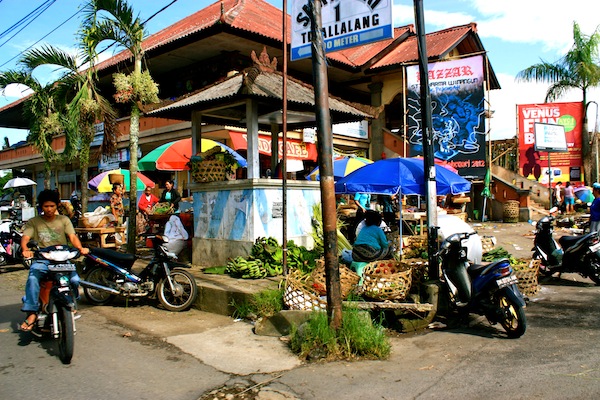 Nyoman let me in on a secret: the Ubud Market located in the center of town is just for tourists. Far less pretty but much more functional, this corner market is where the locals shop.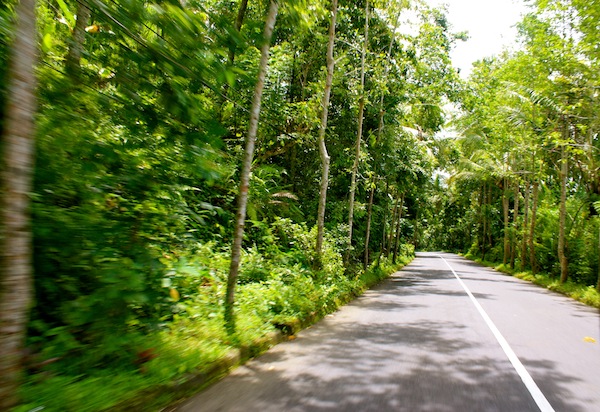 As we left town, Nyoman mentioned how the scenery would change. "In Ubud, all shops and houses, no trees. Once we get out here, all trees and green. No more buildings. Much better!"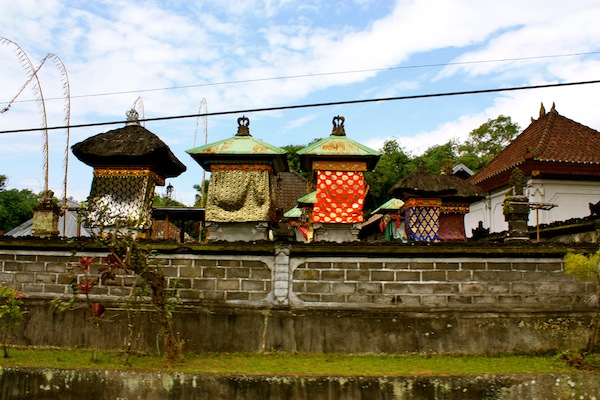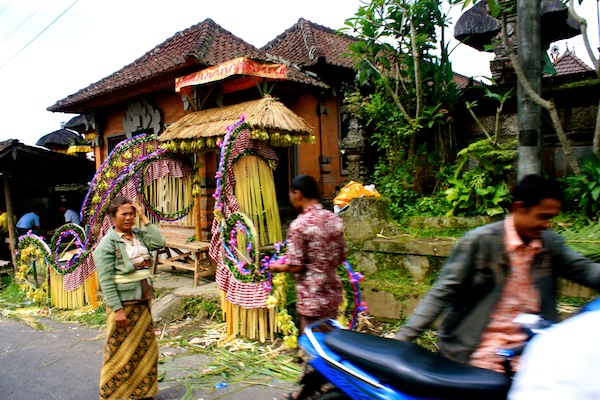 Wedding festivities are marked by the beautiful archway outside the family compound. We passed a fair few of these before I finally asked if Tuesday was a popular wedding day–no, but it was the day before a holy day deemed good for marriage.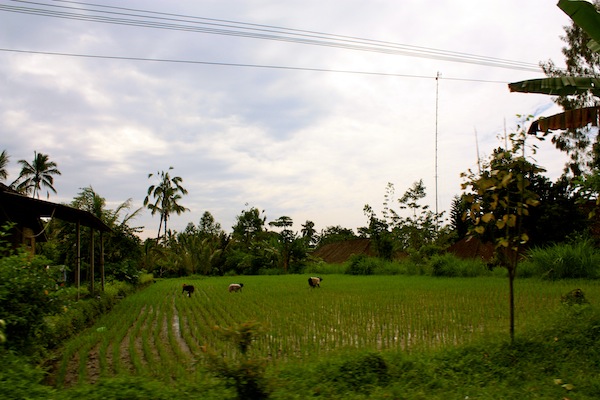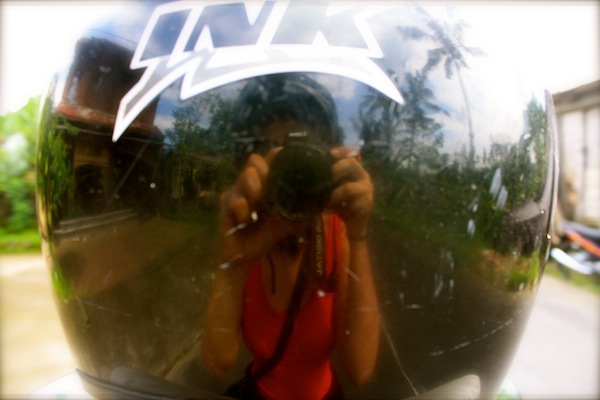 A day-long tour cost about $20 USD, and was totally worth it. If you're interested while visiting Ubud, contact Nyoman at bankpock_nah@yahoo.co.id and check out his site!