An Aboriginal experience in Western Australia
Aboriginals in Australia tend to be a touchy subject. (I'm not saying it's right, I'm not saying it's wrong, I'm just saying it is). The relationship between white Australians and indigenous Australians is not always easy going. And despite the incredible longevity of Aboriginal culture—it's as if a French man could walk into the caves at Lascaux and know exactly what all of the drawings mean because that's still how he communicates—the Aboriginal people and their culture aren't always well-respected.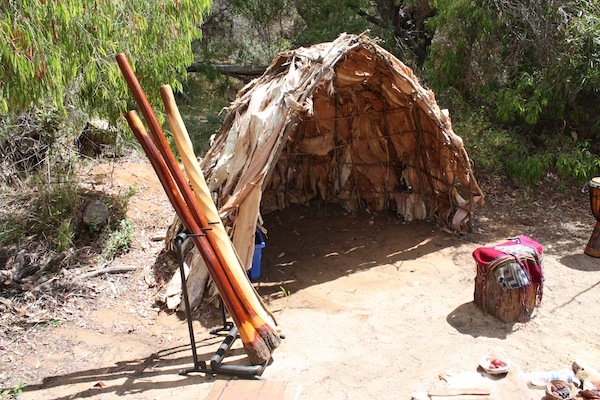 I managed to live in Australia for 10 months without learning much about Aboriginal culture. I coordinated a traditional indigenous smoking ceremony with a local elder for a company event in Sydney, and I watched a didgeridoo and dance performance at Te Papa in honor of Australia's participation in the Rugby World Cup.
So I was interested—albeit a bit hesistant—when the last day of my Nullarbor Traveller tour began with an "Aboriginal experience." After learning the day before that "up" at the end of a word means "place" in local Aboroginal, we began the day in Yallingup—place of love. Meeting Josh outside of the Ngili Caves, I was immediately at ease. Josh was young, good-looking, friendly—and super open about talking about Aboriginal culture.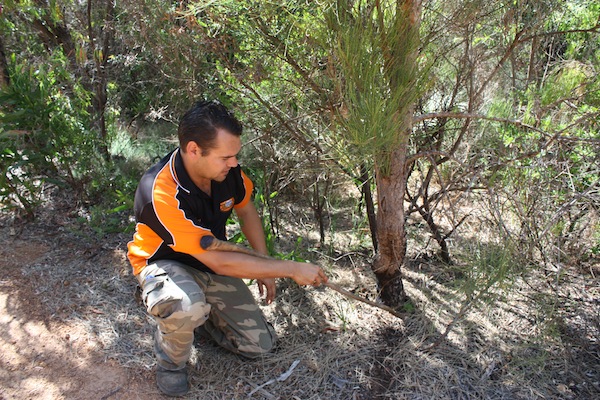 After a bit of an introduction to Aboriginal culture in this part of Australia, Josh led us on an easy hike. He pointed out all the trees and bushes used in traditional medicine: chew this plant for indigestion, rub this leaf on your skin to keep away mosquitoes, and so on. No one in his family has had cancer or any other terminal illness, and most have lived well into their 90s.
Then we descended into the cool surrounds of the Ngili Caves, where Josh sat us in a circle on the ground and told us their creation story. It felt like we were little kids again, sitting on the floor and listening to a story!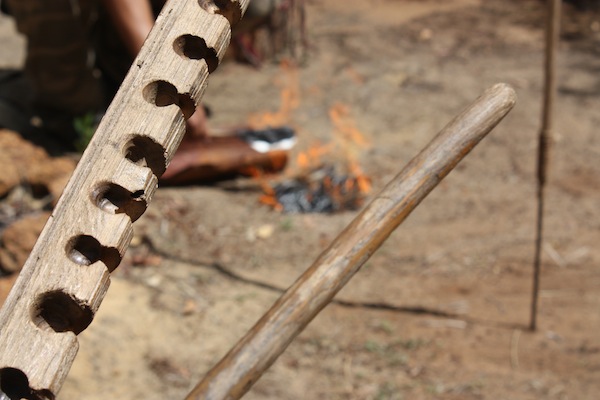 Heading back into the sun, Josh walked us through the different types of tools and weapons traditionally used. Boomerangs for tripping up a kangaroo, a very pointy bit for spearfishing. Josh doesn't eat "Western" food: instead, he prefers to stick to seafood, fish, native plants and kangaroo.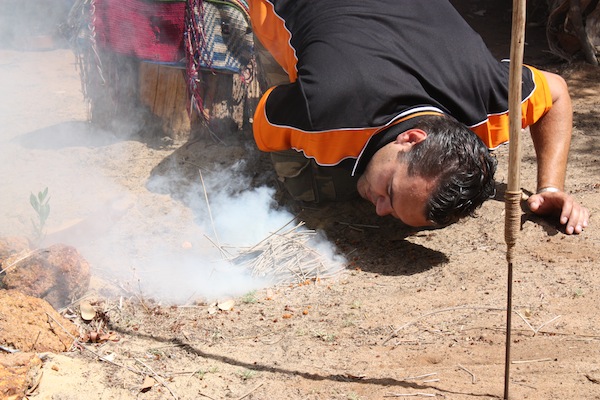 He also showed us the traditional way to make fire with some crazy stick tool and some dry leaves: he had a flame up and going with his breath within minutes!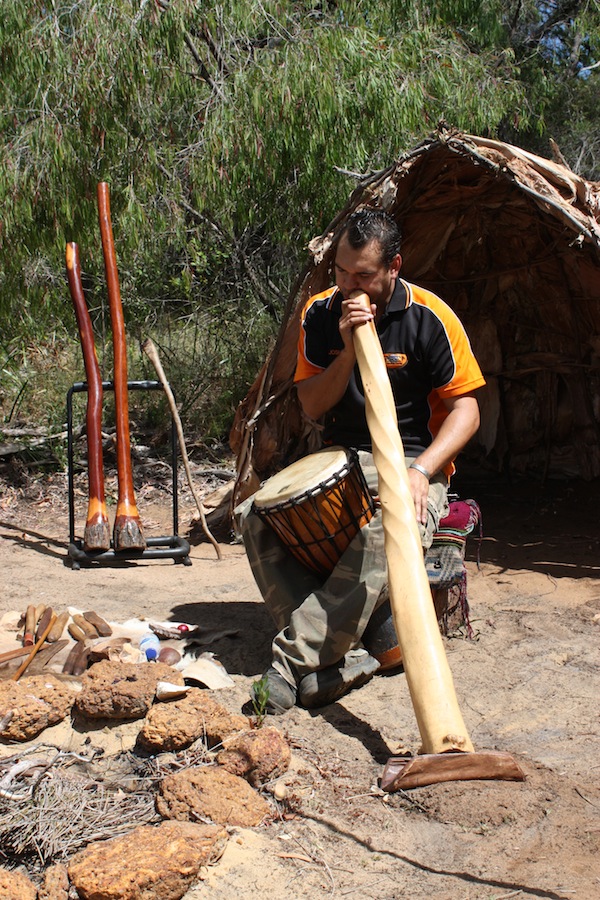 Then we listened to an excellent performance on the didgeridoo. I'd heard them before, mostly amidst the throngs of tourists at Sydney Harbour. I'd never really warmed to the noise, but after Josh told us about how music was used to tell stories in Aboriginal culture and demonstrated the notes for a kangaroo, for a dingo, for a mama kangaroo and a baby kangaroo—all of a sudden, it was much more interesting to listen to. Then he handed us all a traditional instrument—maracas, drums—and we set the beat for his song. Sitting around a campfire in the blazing Australian sun, playing with traditional instruments: simply awesome.
It was honestly incredible to learn more about this brilliant culture, one that often gets sifted behind the news stories of alcoholism and crime running rampant. I'm keen to try out the original Australian diet and traditional medicines—and I don't think I'll be able to listen to a didgeridoo the same again!
Note: We had a tour with Josh as part of the Nullarbor Traveller tour. Head to Koomal Dreaming if you're interested in a tour of your own.