Why I loved living in St Kilda
When discussing suburbs in Melbourne, many people instantly discount St Kilda as being "full of backpackers." With Luna Park and the beach being an undeniable tourist draw (and the rave reviews of Base Backpackers), it's true that St Kilda does get its fair share of foreigners.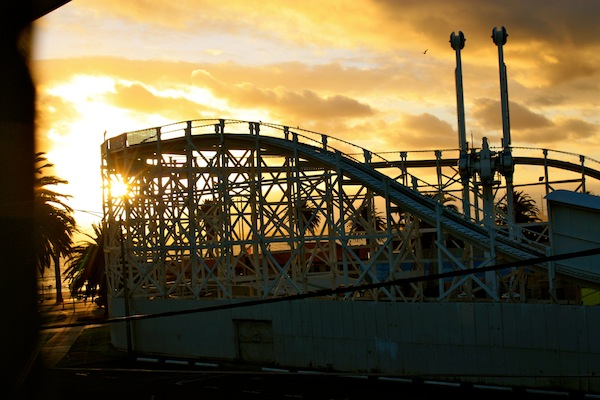 But as a Working Holiday-er who lived in St Kilda for eight months and befriended several locals (and even lived with one!), I fell in love with the laid-back, casual vibe of the beachy suburb that's only a 20-minute tram ride from the heart of the CBD. I mean, it's not hard to fall in love when you see a roller coaster from your balcony…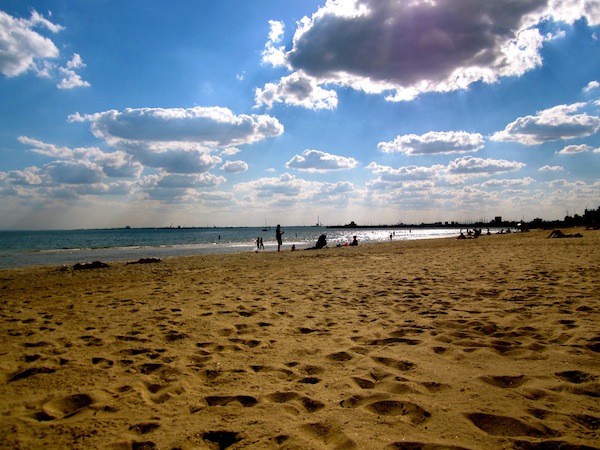 The beach: St Kilda Beach is not going to be nominated for the best beach in Australia anytime soon: it's not even on the same level as the surf and sand havens in Sydney and Western Australia. But when the sun comes out, it's still a sandy stretch close to the water. It's a popular spot for kiteboarders, and there's a weekly sand volleyball club in summer.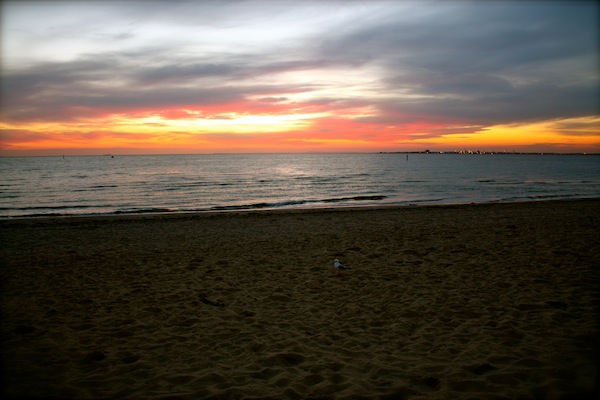 Sunsets: St Kilda kicks off the stretch of Mornington Peninsula that borders Port Phillip Bay: in other words, it's one of the few places on the East Coast where you can see the sun set over the water. Head to Republica or The Stokehouse for happy hour drinks and sip a glass of bubbly while watching the sky swirl with pinks and oranges. On the opposite end of the spectrum, the promenade fills up with runners at sunrise: a gorgeous way to start the day.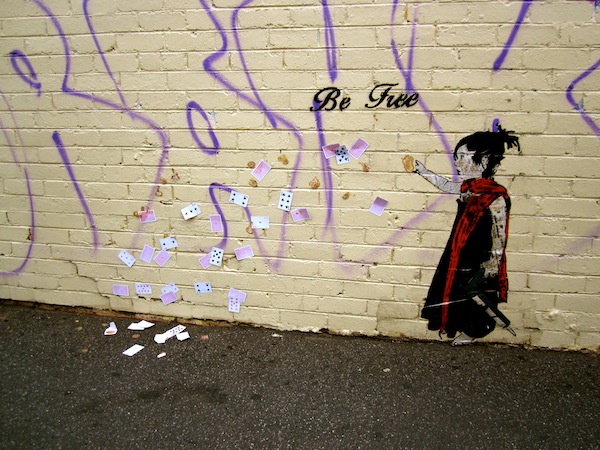 Acland Street: Most famous for its cake shops with windows stacked high with enough baked goods to make you drool, Acland Street is your stop for pretty much everything. It's home to grocery stores Woolworth's and Cole's, several cake shops and cafes, clothing and gift stores, restaurants and bars to fill you up any time of day. There's also a pretty sweet street art alley that goes to the parking lot behind Woolie's. Head up to Fitzroy Street for more of the same on the "other side" of town.
Veg Out Gardens and market: The community garden project lets city-dwellers dig up their own fresh flowers and produce on a plot of land and organizes compost donations. The first Saturday of every month, a local farmers market takes place behind the Veg Out Gardens. I always traded in my old jam jars for a new stock of rhubarb-raspberry jam and bought a bag of ugly-but-delicious Pink Lady apples for $2. There's local, seasonal fruit and veg, organic meat and fresh-baked bread—and gorgeous daffodils twice a year.
Small town vibe: After a few weeks, it's impossible to walk down Acland Street or stroll down the beach without running into someone you know, whether you want to or not.
Clouds: On the days when clouds fill up the expanse of sky over the bay, there's nothing better than lying down on a patch of grass by the bay and staring up at the swirl of blues, whites and grays.
Penguins: No reason to drive to Philip Island: head down the pier at dusk to spot St Kilda's very own penguin colony.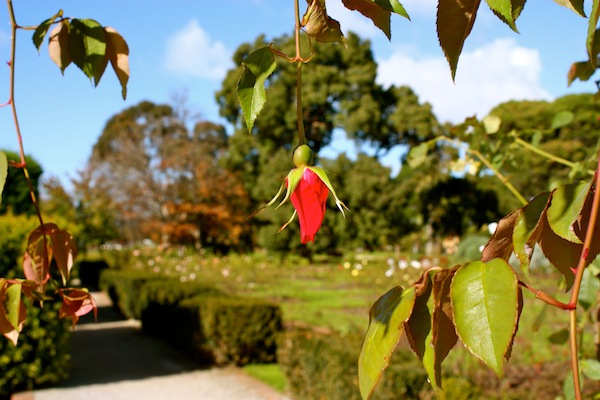 Botanical Gardens: The perfect spot for a picnic or an afternoon nap in the sunshine.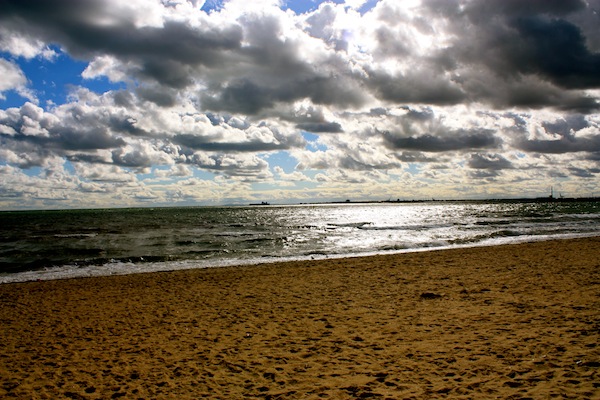 The right spots: Galleon Café for a vegetarian brunch—complete with rocking Bloody Marys—after a boozy night out. The Branch for cheap pizzas and cold pints with awesome acoustic background and fun people for a Sunday sesh. I Carusi for date night, complete with glass tumblers of red wine. Racer Café for the perfect latte and plenty of men in Lycra. Readings to while away an afternoon reading employee reviews of the best books. The Vineyard for an after-work sip in the sunny courtyard. Dalton to watch the footy with a pint.
Now you know why it was so hard to say goodbye to Melbourne…
p.s. I wrote a post on Australia Travel Guide a while back on how to spend the perfect Sunday in St Kilda if you're interested!