10 pretty reasons to pop over to Perth
I had a feeling I was going to like Perth: I've got a thing for the west coast, and cities near the beach. Coming from California, it just feels right when the sun sets over the ocean.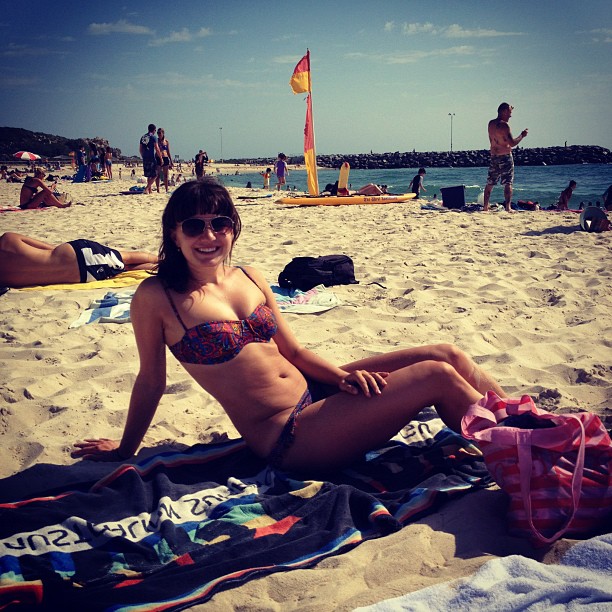 But I realized Perth has a lot more going for it than just proximity to the sand and surf (although that definitely helped in my assessment). The most isolated capital city in the world is home to some gorgeous people (it produces more models than any other Australian city–and it's the home of hottie Heath Ledger who died far too soon) and has a super laid-back vibe. Here's why Perth is worth crossing the Outback (courtesy of Instagram):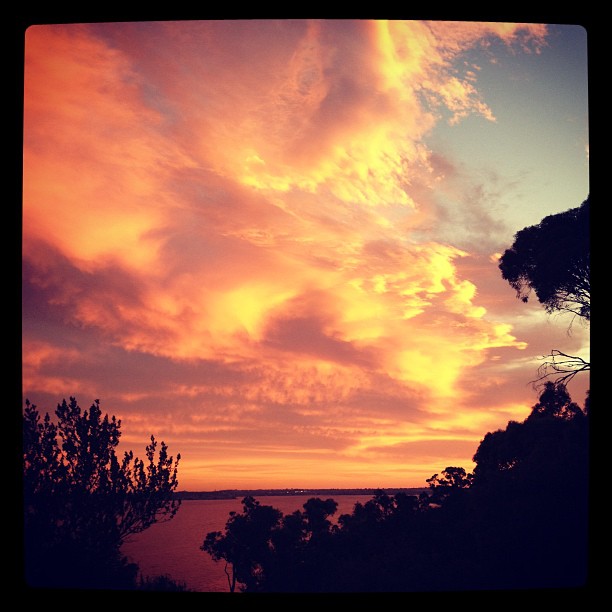 1. Sunsets from Kings Park. No explanation necessary.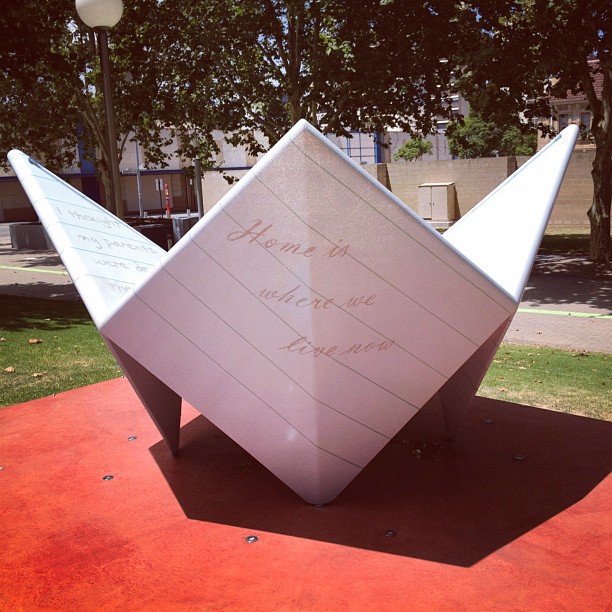 2. Quotable art. I'm obsessed with words and outdoor art, so I immediately fell in love with the open space at the Perth Cultural Centre. It's full of quotable art pieces: lit up in neon outside the library, crawling around the steps of the sunken gathering space, on mirrors and benches and giant cootie-catchers. I spotted this one right as I was feeling unbearably homesick: it was one of those moments where the universe aligns and reminds you that you're right where you need to be.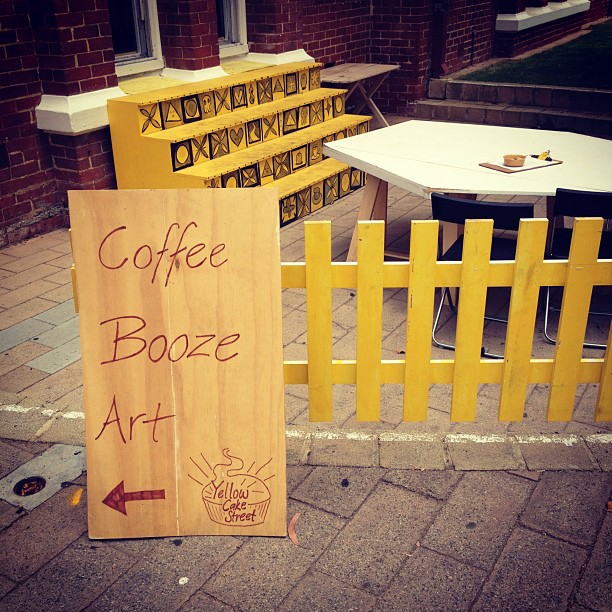 3. An art-infused cafe. I saw this sign and thought: right–these are my kind of people. Coffee, booze, art–seriously, what more could you ask for? And as soon as I walked into the space, I immediately felt at home. Yellow Cake Street is full of art and photography magazines (I discovered Hungry Eye Magazine–swoon), comfy couches and vintage spoons. The coffee is delicious, the iced tea comes in cute jars, and it opens up into the Perth Institute of Contemporary Art. Hello, how I want to spend my entire day (and how I did choose to spend my absolute last day in Australia).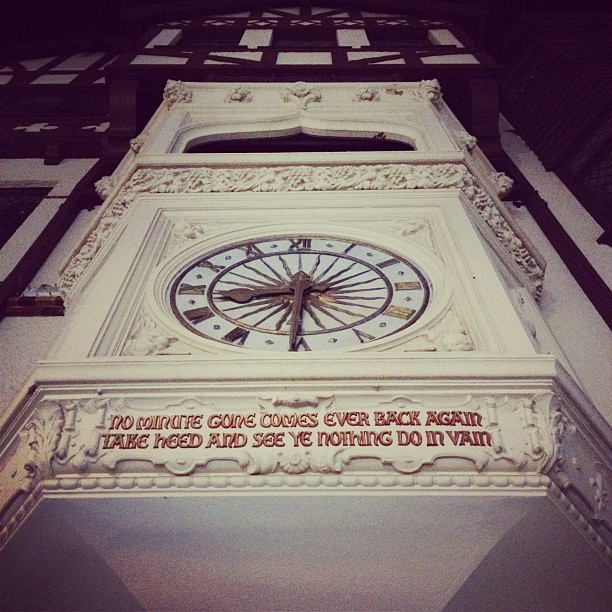 4. London Court: a touch of England in the middle of Australia. It's like a Harry Potter alleyway materialized in Perth, and it has an awesomely quotable clock.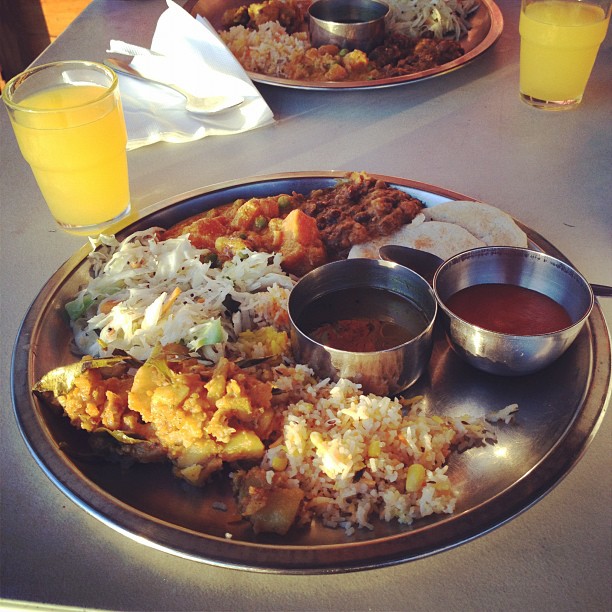 5. Annalakshmi On the Swan. It's the top-rated thing to do in Perth on Lonely Planet, it was recommended by a Perth local on Twitter, and again by a random expat in the street. Needless to say, expectations were high–and this vegetarian, donation-only restaurant didn't disappoint. The food was delicious and the views are unreal: grab a seat on the balcony at sunset, and then head into fill your plate with spicy vegetable curries.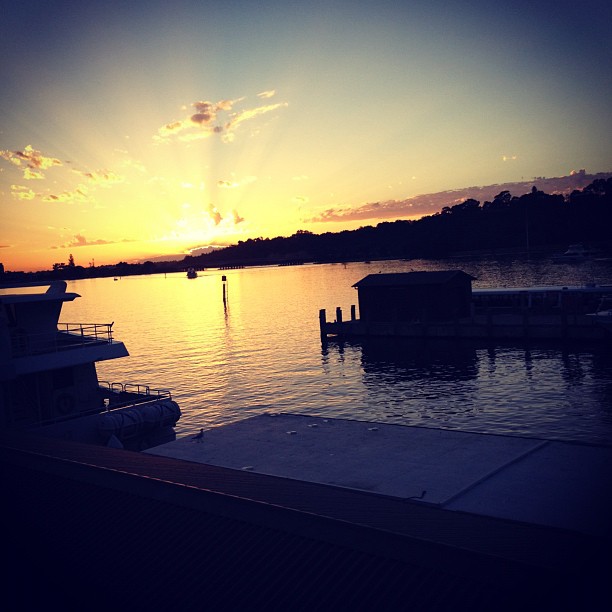 6. Seriously, the sunsets. Usually, you'd be paying out the nose for this view–but at Annalakshmi, you pay what you think the meal is worth, in an absolutely gorgeous setting.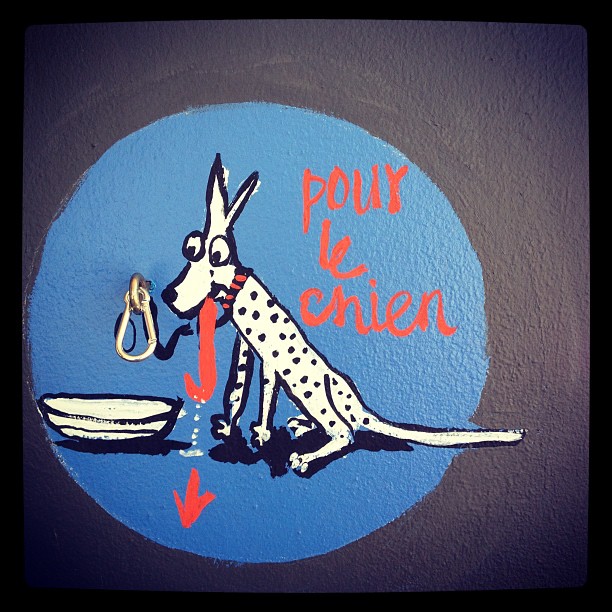 7. Dog love. Spotted this in the classy suburb of Subiaco. They've also got bike love in Perth. And, by the looks of it, a bit of France love. Love all around.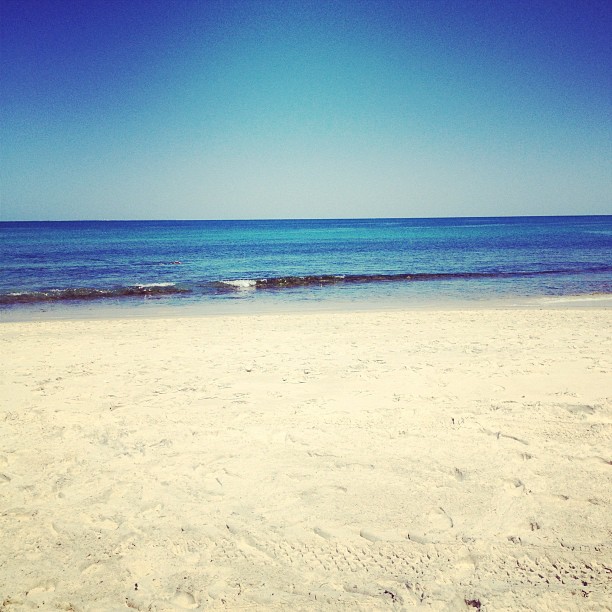 8. Cottlesloe Beach. An easy 30-minute ride on the bus from the city centre, and you're on the beach. Just remember to slap on the sunscreen–I didn't, and got a burn that was peeling for a week. Pop into the Cottlesloe Hotel for a brew on the patio while watching the sun set over the water.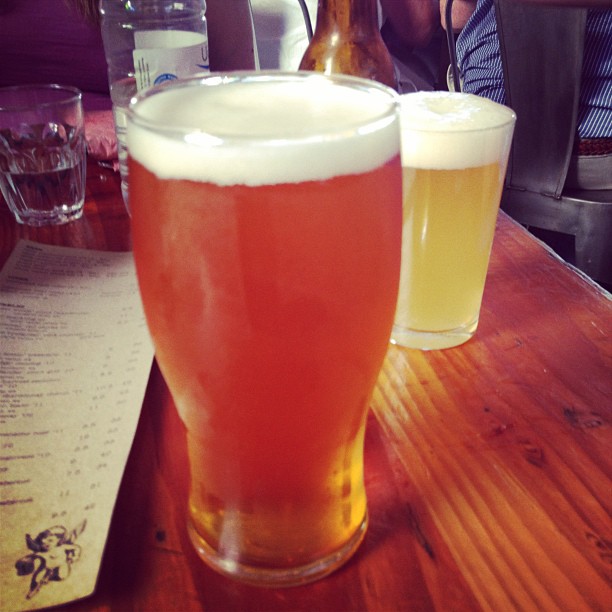 9. Little Creatures Brewery. OK, it's not technically in Perth, but it's close enough. This craft brewery puts up some awesome beers and the food is delicious, but the whole vibe of the place is what makes it. It's right on the water, and the decor is industrial-hipster. The perfect place to waste a day.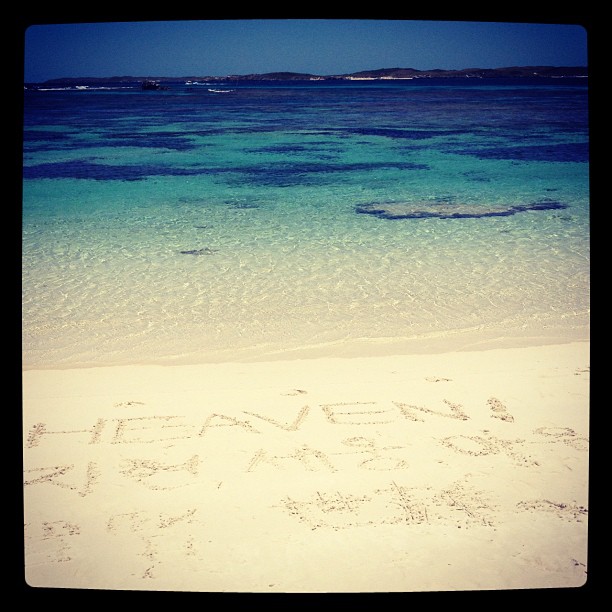 10. Rottnest Island. A quick ferry ride, and you're in island paradise. Crystal clear water, bike-only roads and quokkas: who wouldn't want to stay here forever?
What's your favorite thing to do in Perth?