Postcard from Rottnest Island
It's hard to believe that the paradise-like Rottnest Island was once an Aboriginal prison, an internment camp and a military fortress. However, some forward-thinking tourism official saw the light and the island was turned into an A-class nature reserve and holiday destination in 1917.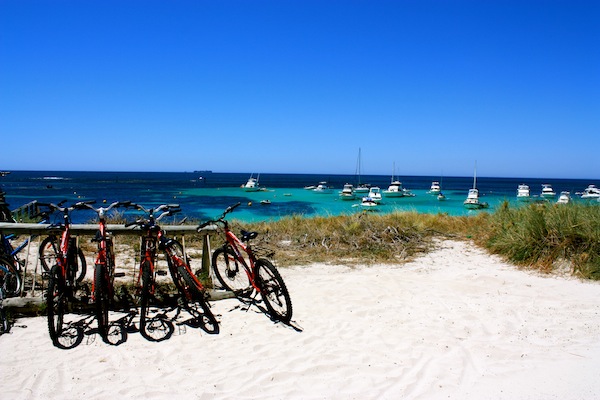 With no cars or pets allowed, Rottnest Island is overrun with bicycles and yachts, quokkas and peacocks. The island is dotted with crystal-clear bays for snorkeling and sloped with hills for hiking. You can often spot humpback whales migrating or bottlenose dolphins leaping through the surrounding ocean. In short, it's bliss for a beach bum.
While it's a doable day trip–a two-hour ferry trip from the Perth city centre–there are plenty of accommodation options available (the island can sleep up to 2,850), including campsites, hostels and self-contained cabins. The island is also home to one grocery store, one cemetery, a few cafes, a mini golf course and endless snorkeling coves and suntanning rocks.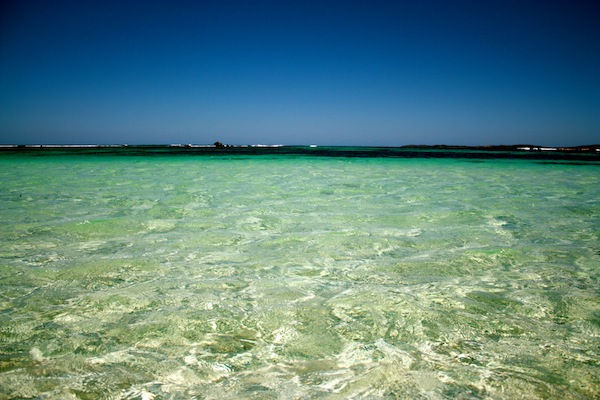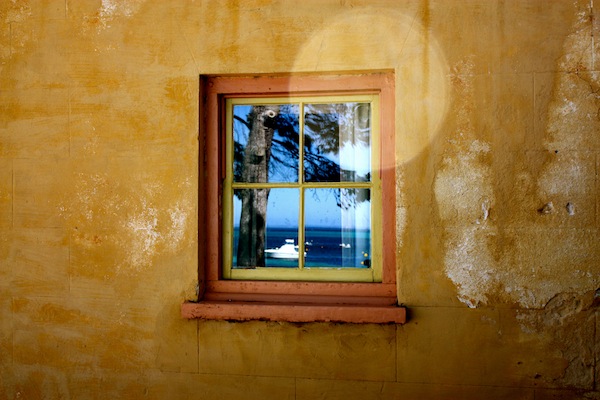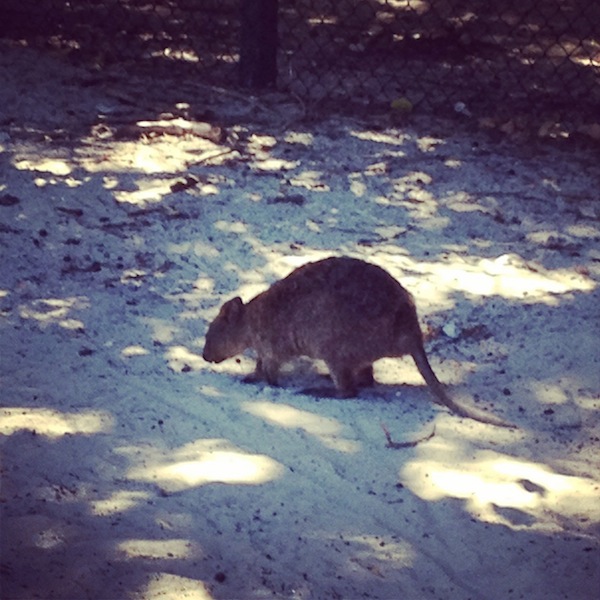 A quokka is a marsupial like a kangaroo: it has thrived on Rottnest Island because no mainland predators have ever been introduced. Super cute!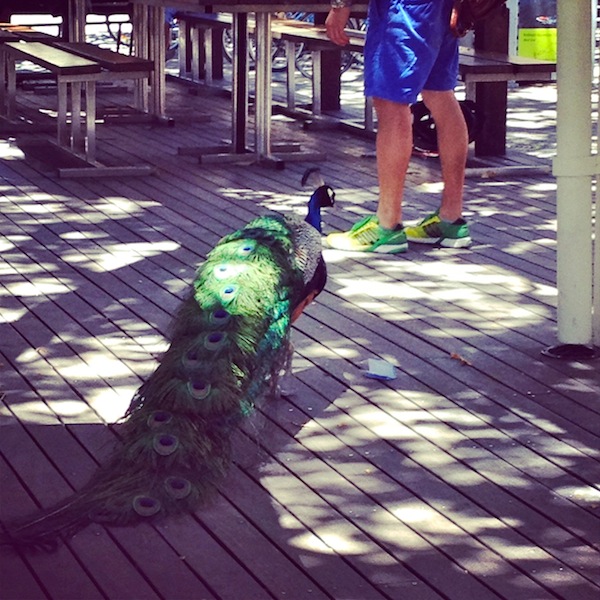 Peacock strutting past the cafe…no big deal.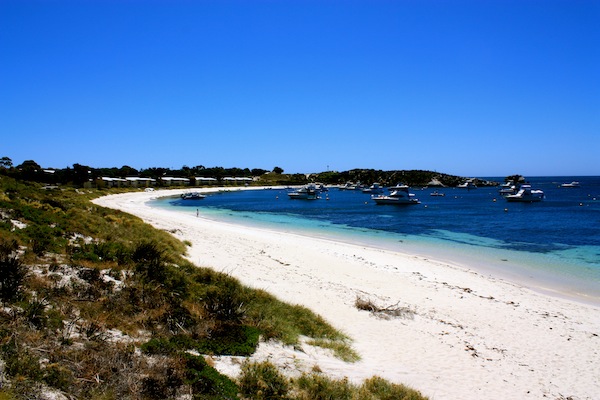 Island hopping was #5 on the Australia bucket list.