Outpost Project: the culture of Sydney street art
It's no secret that I love Sydney, sunshine and street art. Throw all three together on a (kind of) deserted island, add in a bar and breakdancing, and you've got my perfect day.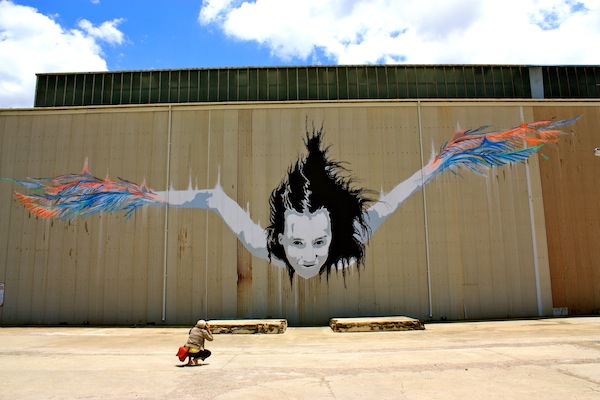 The Outpost Project is a rare chance to see a wide variety of street art in one location. The range of art is incredible–from large scale murals to tiny yet provocative stickers–with artists contributing from around Australia and around the world.
Cockatoo Island was once a prison, and then one of Australia's biggest shipyards. Now it's home to the world's first urban waterfront campground, as well as many of the city's creative and cultural events. Located an easy ferry ride from Circular Quay, the island retains an industrial feel–albeit with a decidedly hipster vibe.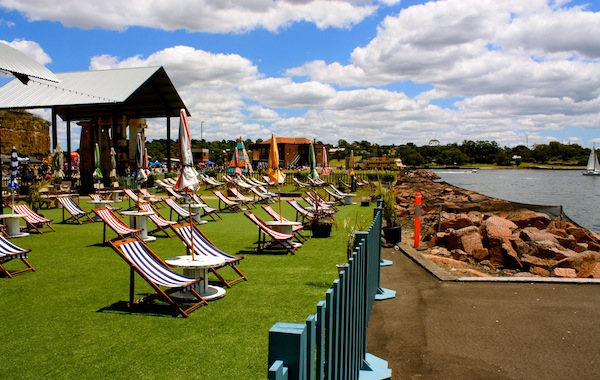 Sip a beer while you watch the ferries come in. There were plenty of people with picnics on the grass–many with bottles of wine or six-packs–but even if you don't bring your own fare, there are a few food and drink options to choose from on the island.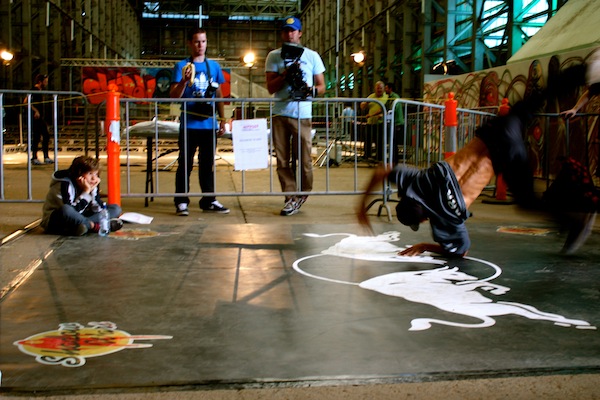 Shadow Wars is a chance for the best b-boys and b-girls to show off their breakdancing skills. Just watching them warm up was crazy: the amount of strength, coordination and pure creativity involved in breakdancing is mind-boggling, and a sure crowd pleaser.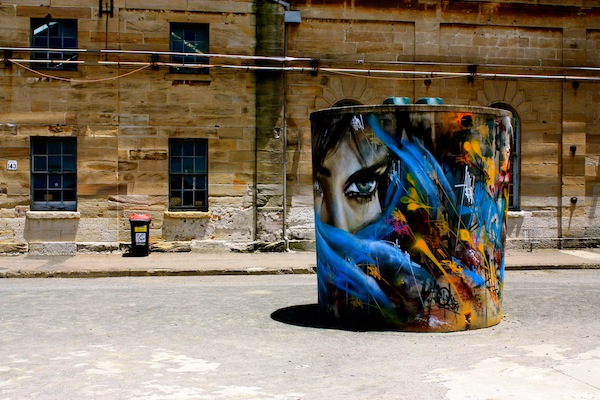 Imagine if more of our cities were covered in artwork like this: would it not be a more beautiful and interesting place to be?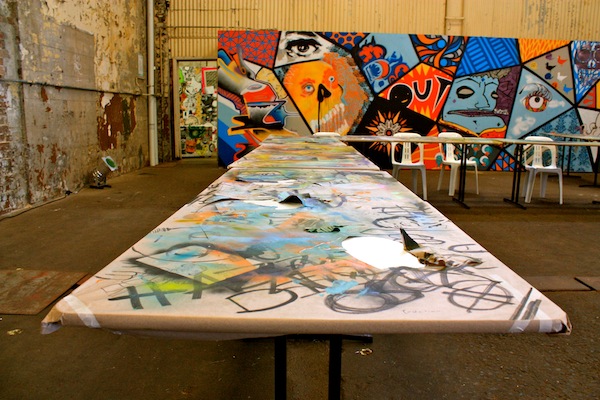 The Young Artists Project is a fantastic way to bring older, more experienced artists together with emerging artists. I think it's a key way to steer them more into the subversive yet engaging "art" aspect of it, instead of just tagging.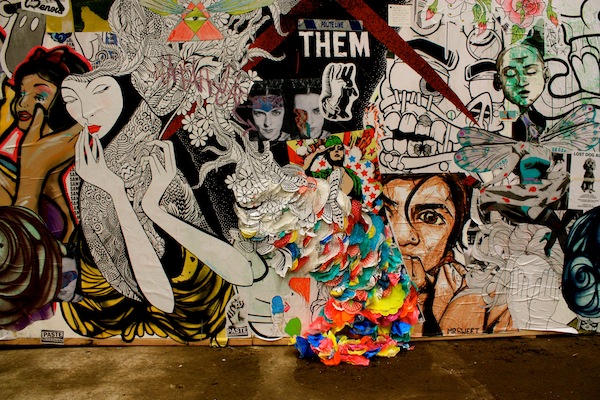 The sticker room: best room in the house, hands down.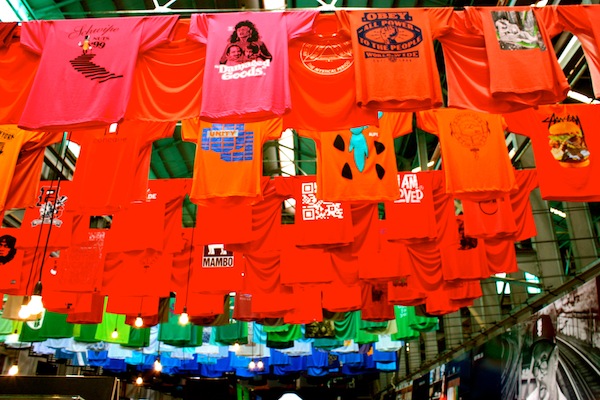 Next by T-World is one of those exhibits that is just one step ahead. It focused on T-shirts as an art form of this generation: something that makes sense, but which I'd never truly thought of before.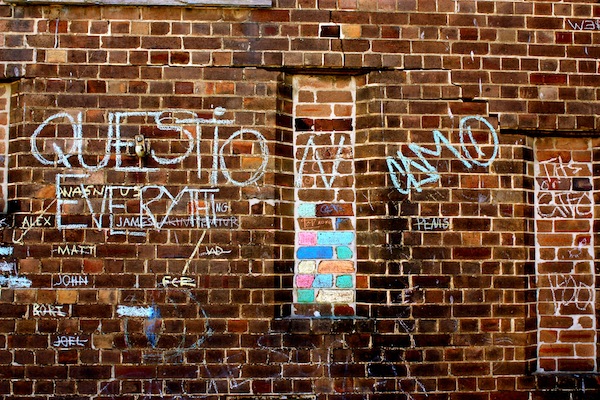 My favorite part of street art is how dynamic it is. Outpost Project provided chalk, and plenty of people created their own art right on the Cockatoo Island streets, walls and doors.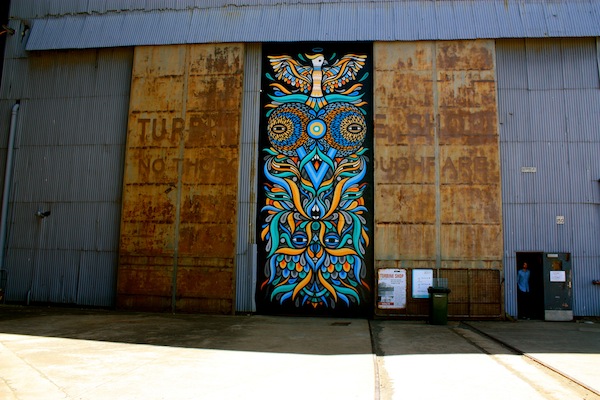 The scale of some of these murals is insane: the royally-commisioned paintings of our generation.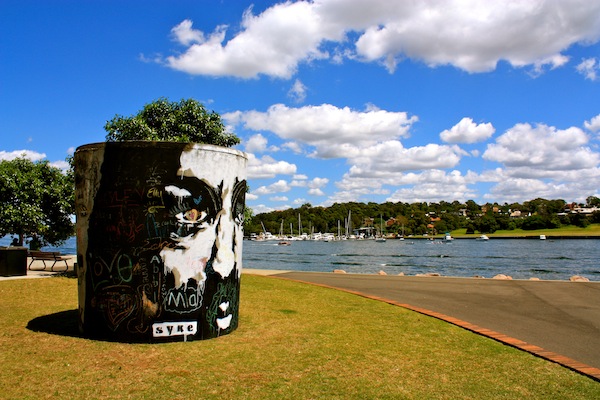 The Outpost Project runs until December 11: one weekend left! It's free with your ferry ticket, and it's very family friendly. Awesome way to spend a day.