Christine's ABCs of travel
I'll be offline–and sans chargers and my straightener!–this week as I camp across the Australian Outback with Nullarbor Traveller. Learn a bit more about my favorite travel memories while I'm gone, and forgive any delays in responding to comments, tweets or emails.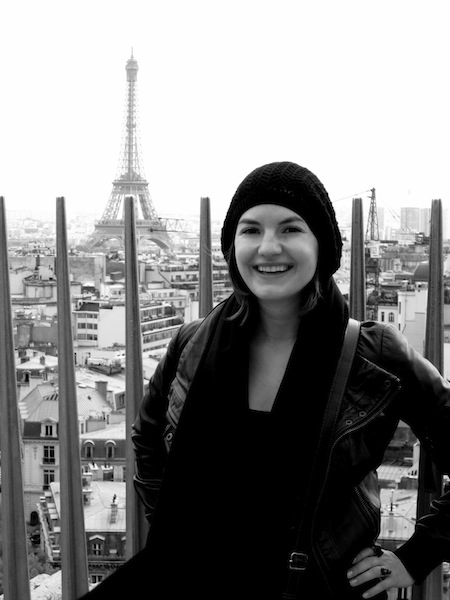 A: Age you went on your first international trip: 11 years old. I went with my Francophile mother and a family friend to Paris and Provence: my most vivid memories are the Disney Store on the Champs-Elysee, eating a croque monsieur in the courtyard of the Louvre and insisting on a pain au chocolat every morning.
B: Best (foreign) beer you've had and where: I absolutely love the Victorian microbrewery scene that I discovered via Mornington Peninsula brewery tour. My favorite beer is a tie between the Mornington Peninsula Pale Ale (hints of passionfruit–heavenly!) and the Holgate Tempstress (dessert in a glass!).
C: Cuisine (favorite): Does Californian-Mexican count? I've never actually been to Mexico, but I love getting homemade tamales from neighbors for Christmas and having girls nights out with fresh fruit margaritas and unlimited chips and salsa or stuffing my face with a greasy quesadilla after a big night out.
D: Destinations, favorite, least favorite and why: Cities with sunshine, street art and beaches are my favorite. Haven't found a city or country yet that I wouldn't like to revisit–but rain definitely tends to damper my enjoyment of a place!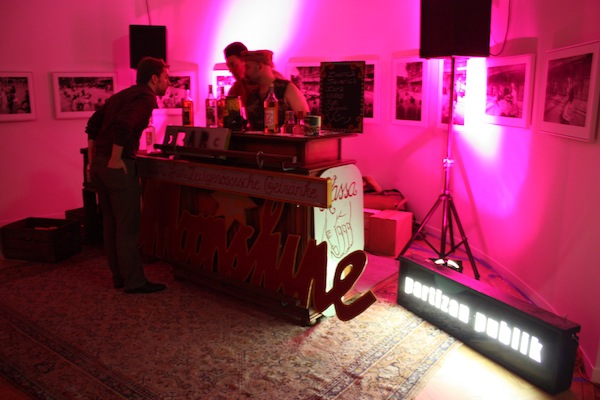 E: Event you experienced abroad that made you say "wow": Museum Night in Amsterdam was absolutely my coolest night out in Europe. For one Saturday night in November, all of the museums stay open until midnight and bring in drinks, DJs and dancing. I'll never forget seeing the Jewish Synagogue being lit completely by candlelight, or dancing and drinking a beer in the science museum at midnight.
F: Favorite mode of transportation: I think the TGV absolutely rocks it in France. City center to city center, super comfy, so easy to chill with some music and watch out the window. Within a city, I will walk until my legs fall off.
G: Greatest feeling while traveling: I like it when I feel self-sufficient. Like, yes, I can carry all of my bags and find my hostel down three different alleys and sort out an awesome place to eat ALL BY MYSELF.
H: Hottest place you've traveled to: I come from a city where our local soccer tournament is called the "Sunstroke Classic." Heat doesn't faze me, humidity does.
I: Incredible service you've experienced and where: The U.S. Embassy in Paris when I lost my passport the day before I was supposed to fly home when I was 18. They will forever be my heroes for hooking it up with an emergency passport with enough time for me to enjoy a glass of wine in the sunshine that afternoon.
J: Journey that took the longest: When I went to Italy with a group of friends after my freshman year of college, our trip back home took a full 24 hours from Rome. Since we had to leave at 5 a.m., we stayed up all night, drinking espressos and red wine and refusing to pack until the last minute. Once we got on the first of three planes, we all absolutely crashed.
K: Keepsake from your travels: Jewelry is my biggest obsession: I like being able to wear my memories. I have a pair of green glass earrings that remind me of wandering the streets of Florence with a friend, eating gelato at 9 a.m. and trying to speak Italian. A ring and bracelet I bought in a tiny shop in the Marais from a Turkish man, who knew every piece in his store from start to finish: his friend made the rings, his wife made the bracelets, he knew the sheep who gave the wool for the scarves. Another ring and set of earrings from the night artisan market in Nice. Teeth earrings made by an artist friend in Melbourne.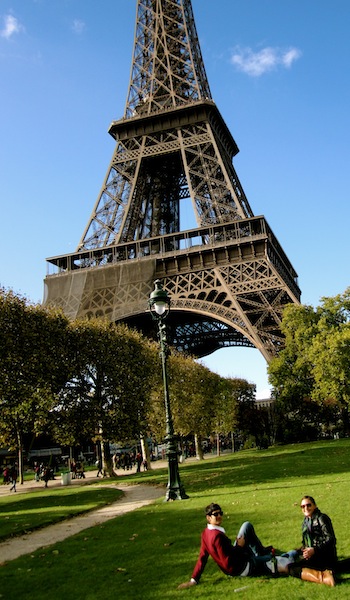 L: Let-down sight, why and where: I hate going up the Eiffel Tower: the most iconic part of the Paris skyline is missing! Plus, it's exxy and there are always lines. Instead, I like climbing up the Arc de Triomphe for a 360-view of Paris and having a picnic of wine and cheese (or Chinese takeout) underneath the Eiffel Tower.
M: Moment where you fell in love with travel: The first time I flew by myself at six. I got McDonald's for breakfast, a Lunchable for the plane, a whole backpack of things to do and no one to bother me!
N: Nicest hotel you've stayed in: It's not a hotel, but I love the apartment my parents rent in Paris: perfect location in the Marais, gorgeous layout, and a kitchen so that I can have cheeky nibbles of bread and cheese at midnight.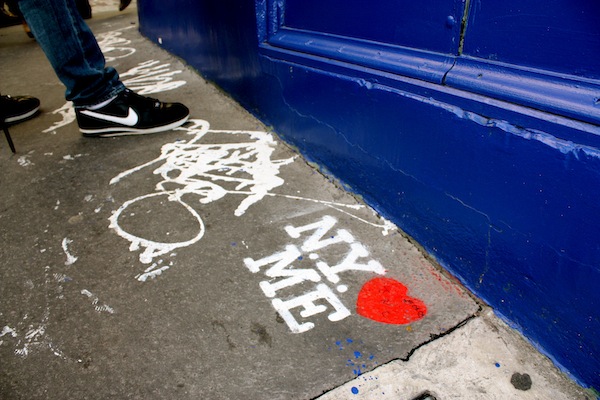 O: Obsession—what are you obsessed with taking pictures of while traveling?: Street art.
P: Passport stamps, how many and from where? Five from Paris, five from Australia, one from Amsterdam, two from London, two from Salzburg, one from Cork, one from Frankfurt, one from New Zealand.
Q: Quirkiest attraction you've visited and where: The "Big Galah" located halfway across Australia. Australia's obsession with "big things" never ceases me to amuse me.
R: Recommended sight, event or experience: City bike tours! The perfect way to get familiar with the layout of a new city, squeeze in a workout and meet new people. Plus, the guides are usually really informed and witty. I've done them in Berlin, Prague, Munich, Neuschwanstein and Barcelona: highly recommend both Fat Tire Bike Tours and Mike's Bike Tours.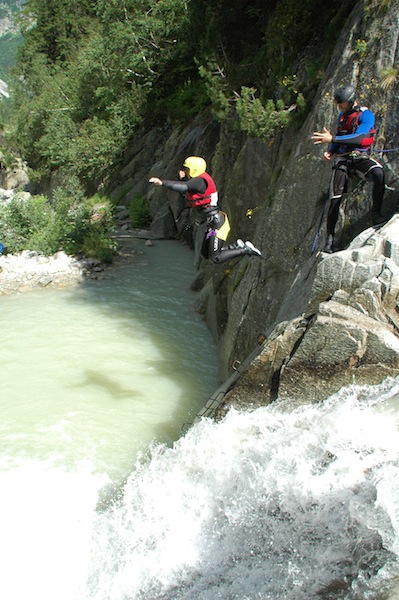 S: Splurge; something you have no problem forking over money for while traveling: Extreme sports. Canyoning, paragliding, skydiving, scuba diving–all expensive but all totally worth it.
T: Touristy thing you've done: I took a Contiki tour for 10 days through Berlin, Prague and Vienna. Partying with heaps of 20-something Australians in massive beer-drinking cities: very, very touristy.
U: Unforgettable travel memory: One of my favorite travel experiences was introducing my friend Rex to Paris, a city I'm clearly obsessed with. We spent a weekend drinking wine and speaking in nonsensical French, eating Chinese takeout under the Eiffel Tower, watching the San Francisco Giants in the World Series at 11 p.m. in a tiny Irish pub, climbing up the Arc de Triomphe and Montmartre, and eating a different pastry every morning.
V: Visas, how many and for where? A student visa when I lived/worked/cheated the system in France and a working holiday visa in Australia.
W: Wine, best glass of wine while traveling and where? Obsessed with the Tawny at Yering Station that I tried on a Yarra Valley wine tour.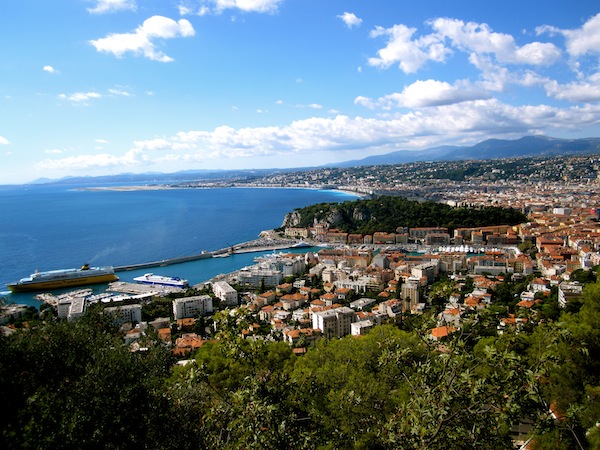 X: eXcellent view and from where?: The view of Nice from Fort de Mont Alban while I was on a Vespa tour.
Y: Years spent traveling?: I took my first plane ride when I was six months old, and I've been flying by myself since I was six years old. From summers with my grandparents in Florida to summer camp in Santa Cruz to climbing the Statue of Liberty at 10 and the Eiffel  Tower at 11, I feel like I've been traveling in some way or another my whole life.
Z: Zealous sports fans and where?: AFL fans in Melbourne have to be my favorite!