7 Reasons why it's Radelaide
Adelaide, the glorious little capital of South Australia, is constantly overshadowed by its bigger, better counterparts. Sydney with its beaches, Melbourne with its culture, Perth with its sunsets.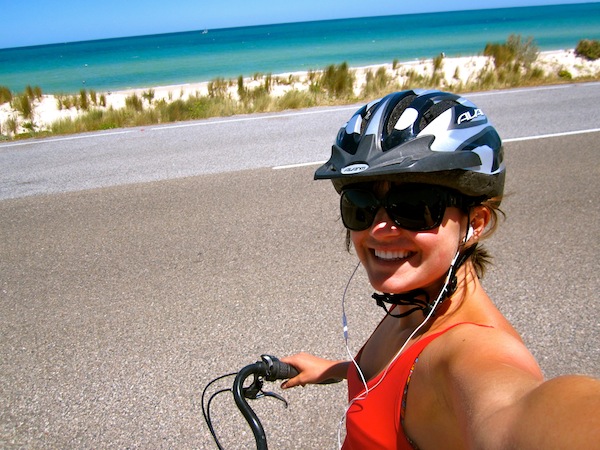 But this "big country town" is a bit underrated, if not off the radar of most travelers. A popular jumping off point for overland trips to Perth or Alice Springs or for wine tours of the Barossa or Clare Valleys, there's a reason why it's been nicknamed Radelaide—and why it's worth a stay of its own.
A place to lay your head: The Adelaide Central YHA is, quite simply, the best hostel I've ever stayed in. The basics: it's incredibly clean, has 24-hour reception, is located an easy walk from the CBD and the bus station. There are the amenities that go above and beyond: in-room hair dryers, six fully-stocked kitchen work stations, free DVD rentals, in-room lockers (although you must provide your own lock), free linen and towels. But then there is the personal touch: a 8×11 map of the city with city FAQs on the back, a book in each room that contains the perfect week's itinerary in Adelaide by each of the hostel workers, an elevator wallpapered in a map of Adelaide and funny photos of Movember participants.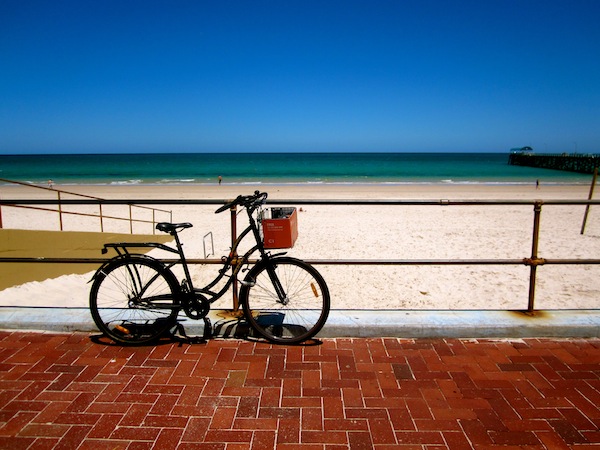 Get around this city with your own two feet: Bicycle South Australia gives out free, day-long bike rentals. Simply rock up with your drivers' license or passport and hand it over in exchange for a cruiser, helmet and lock until 4:30 p.m. They've got maps marked with cycle-friendly routes, and can point you in the direction of a riverfront bike path or straight west to the beach.
A sandy escape: The beachy suburb of Glenelg is easily accessible by tram, bus or bike. You'll be greeted with a boutique-filled main street that leads straight into the bay, a beachfront waterslide complex and Ferris wheel, an evergreen-lined esplanade along the waves. Café Zest is a perfect al fresco choice for breakfast or lunch, which are both served all day (Hell's Eggs are a spicy kick of deliciousness).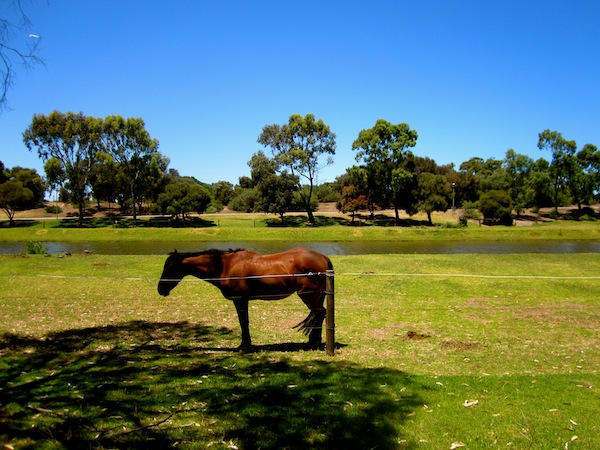 Bike straight to the beach: The 15-kilometer path curves along the Torrens River, carrying you from the center of the city to the calm azure waters. There's plenty of shade and songbirds, picnic tables and push-up centers—and within a kilometer of the beach, you'll stumble across horses grazing next to the river. It doesn't get more country capital than that.
Stock up at Central Market: Situated right next to Adelaide's buzzing Chinatown, the Central Market is a mix of fruit and veg stands, butchers and fishmongers, bakers and coffee sellers.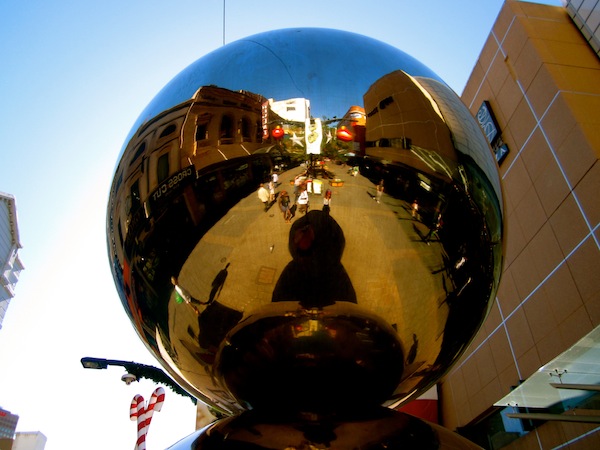 Are those balls in the mall?: The silver sculptures known as "mall's balls" are one of a few funny and engaging public art installations in Rundle Mall; one of the other favorites is a trio of bronze life-size pigs sniffing at trashcans. It's nice to see a city with a vibrant sense of humor.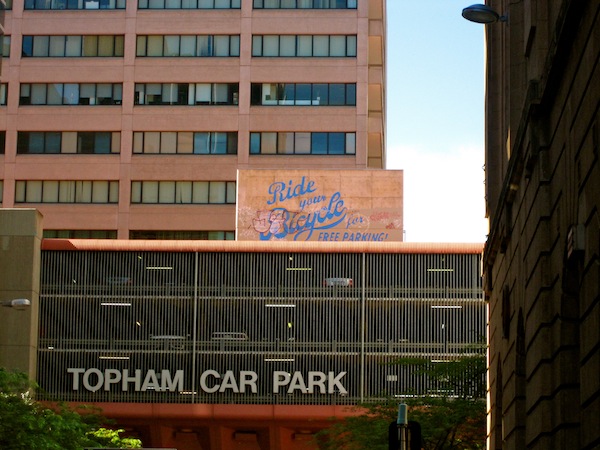 The people are rad: Stopped at a crossroads on a bike path and staring intently at a map trying to determine if a shortcut was possible, a fellow cyclist halted to see if I was lost or if she could point me in the right direction. The postman strikes up a chat about where I'm sending my Christmas cards after I buy international stamps (on another note, the Australian Post gives a Christmas stamp discount. The American Post Office just raised fees AGAIN. Guess which one I prefer?)
It's then that I realize that there's a reason why Adelaide is known as more of a country town than a cosmopolitan capital: there's still a sense of small-town kindness here. Experiencing that in itself is worth the trip.
Note: The Adelaide Central YHA graciously offered me a free stay, but all opinions are my own.