The week of road trips in the new Ford Focus
After selling my first (and only) car in February, I've been living a mostly-but-not-always-blissful life relying on public transportation in Melbourne. Likes: walking more, reading on the tram, not having to pay for gas or repairs, no road rage and lots of yoga breathing because it is out of my control. Hates: getting soaked in the rain, having to allot plenty of extra time to get anywhere, having to wait for-freaking-ever for a tram after I watch mine pass while stuck behind a red light.
However, when Ford contacted me about test-driving out the all-new Focus, I was stoked for the opportunity to go to a few places that were either  a) impossible or b) really difficult/long/complicated to get to via public transportation. My first (and only) car was a Ford Focus, a little silver beauty that got me around in high school, college and my first job.
The new Ford Focus took much of what I loved about my Silver Fox and improved upon it. The incredible gas mileage, just-big-enough size and a dashboard set-up that just makes sense were all things that I loved in both my old and the new Ford Focus. I could have done with having the driver's seat on the other side in this model, but hey, that's just me!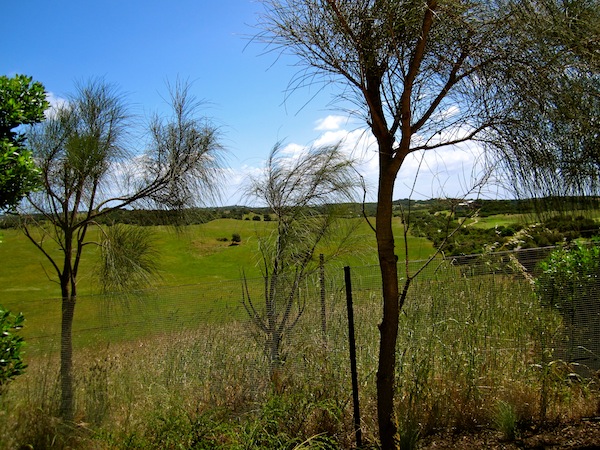 Peninsula Hot Springs: The sunroof and the super sound system were key for my solo trip down to the Peninsula Hot Springs. Even better was the voice-activated radio and climate control: I didn't have to take my eyes off the road to change the station or increase the fan speed. Brilliant.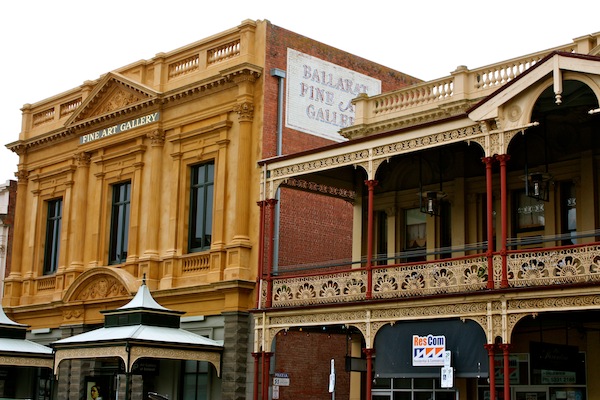 Ballarat: The drive to Ballarat takes a couple of hours, but it's insanely easy: not much traffic once you get out of the city and not too many curves. The super-intuitive cruise control–you can increase or decrease your speed with the push of a button–and the new electronic power assist steering made a pleasure out of a road trip that I would usually loathe.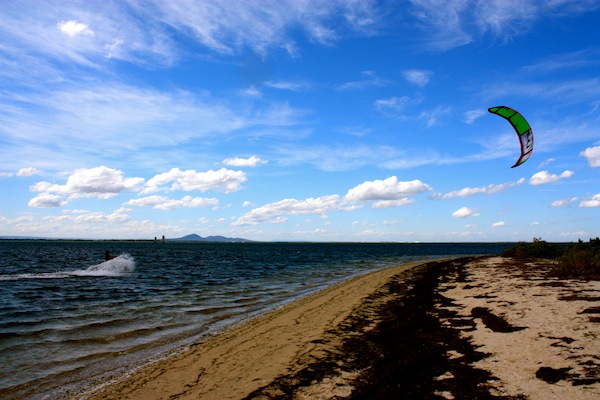 Point Henry: I loved the compact size of the Focus–mostly, because small cars are what I'm used to driving and parking. But even when I crowded in two friends and an insane amount of kiteboarding equipment, we were all still really comfy. That's the glory of the hatchback and fold-down backseat: great for transporting stuff AND friends. The dual-zone climate control (passenger and driver both control their own temperature) was prime–I hate subjecting my friends to my capricious temperature needs.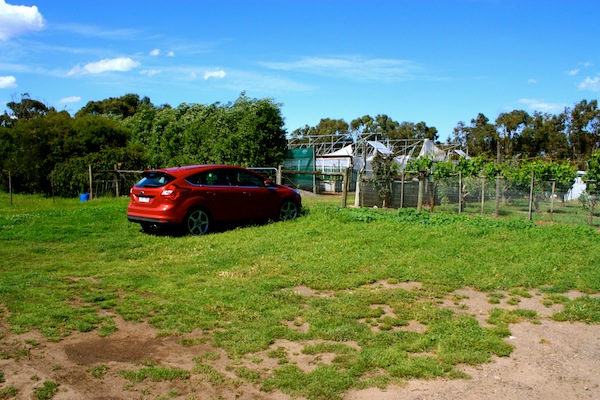 Elk Horn Roadhouse: I had spotted the Cheap Eats Country Champ of 2011 and never thought I would be able to check it out since I didn't have a car–it's blissfully in the middle of nowhere. While I had plenty of space to park out in the country, that was not the case in my busy little suburb of St Kilda. Parking was a bloody nightmare–which is why Ford's active-assist parallel parking aid was a gem. So helpful, especially for someone who can barely parallel park on the left side of the road, much less the right.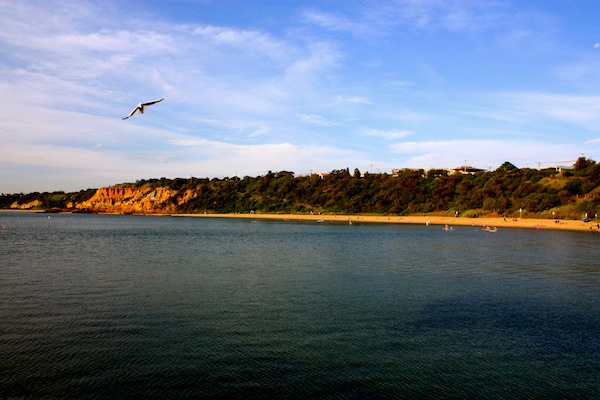 Half Moon Bay: I drove to Half Moon Bay just for the heck of enjoying a brilliant day at a different beach that is nearly impossible to access via public transport. It was absolutely gorgeous, and the insane gas mileage of the Focus made it possible. This car has an incredible fuel range: 40 miles per gallon, in a 12.4 gallon tank. It lasted me an entire week of to-ing and fro-ing without needing one refill!
I honestly loved the Ford Focus–if I didn't hate the responsibility of owning a car and if driving in traffic didn't move me to tears (after one particularly horrid day in traffic, my flatmate gave me a large glass of white wine and said he had never seen me so stressed out), the new Ford Focus would definitely be a car I'd consider. It's super versatile, gets great mileage, looks great–and some of the features seriously feel like they're straight out of Back to the Future! If you're interested in learning more about the Ford Focus, check out the Ford Australia site.
Note: While Ford Australia generously lent me a Ford Focus to use for five days, all opinions are my own.