The magic of Melbourne in a hot-air balloon
Every so often, I'd wake up to the sunlight streaming through my window and stretch out to see hot-air balloons rising up over the curve of the Luna Park roller coaster. Floating above the city, against a backdrop of the rising sun, the balloons seemed like something out of a fairy tale.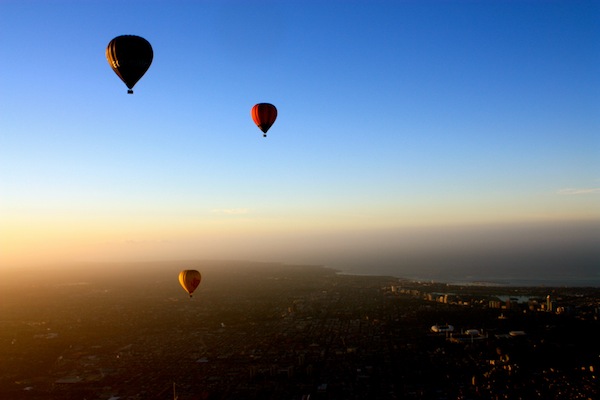 Melbourne is one of the few cities in the world where hot-air balloons can fly over consistently: the perfect chance to score a birds-eye view of the sprawling city.
The harshness of a 4:30 a.m. meeting was dulled with a couple of Nespressos, and the news that the weather was perfect for a flight. We piled into a van, heading to a park just minutes from the city centre.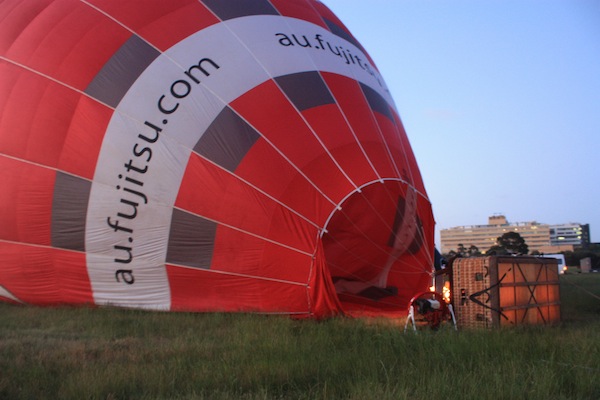 With a full moon looming over an empty field, we watched as the balloon slowly took shape. As the flame grew, we clambered into the basket (10 of us, plus the pilot could stand comfortably) and loosened our ties to the earth.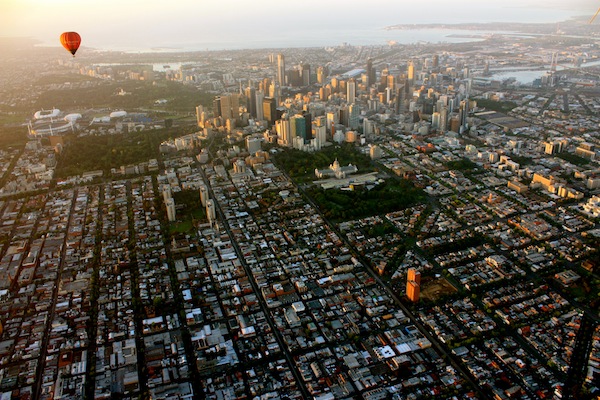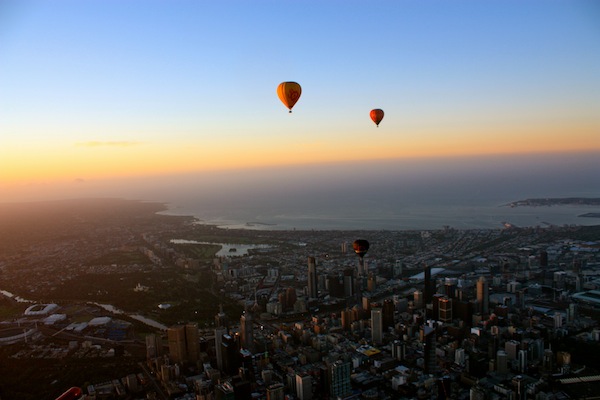 Soaring above the skyscrapers, the university grounds, the sprawling cemetery was surreal. A bit of suspended disbelief is necessary to avoid the obvious freak-out: you're hundreds of meters above the ground, with nothing to stop you from falling over, kept up by simply an oversized lighter.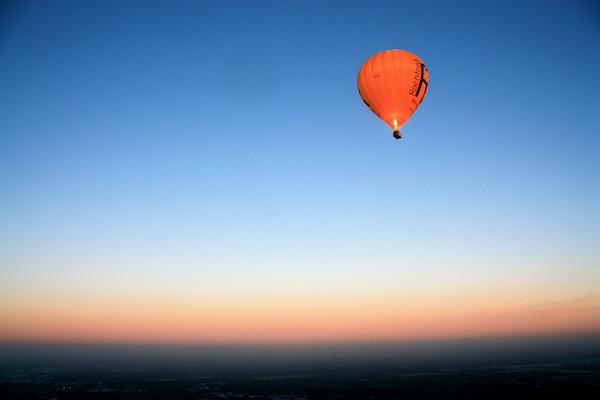 But the view is enough to render you speechless. I'm glad I decided not to take my phone up into the balloon with me; with nothing to distract me, no urge to share this moment via text, I was able to take a deep breath and say a proper farewell to the beautiful city I love. I spotted the outline of my apartment building next to Luna Park, my favorite picnic spot in the Botanic Gardens, the hipster streets of Fitzroy and Collingwood.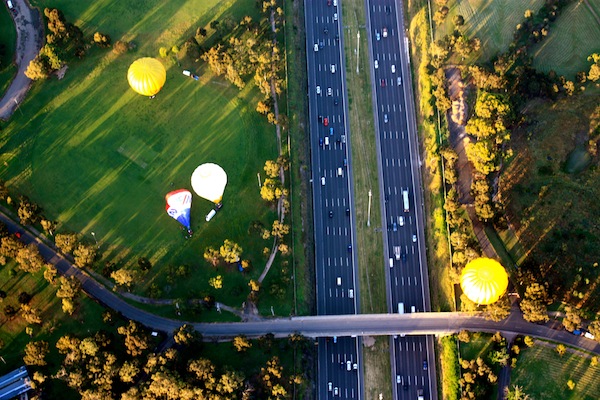 As we rapidly moved closer to ground, we hovered above balconies and backyards. We waved hello to kids getting ready for school, dog owners out on a morning walk. The grins on everyone's faces as they spotted us in the midst of their Friday morning routine was brilliant, a reminder of just how magical the combination of hot air, nylon and a basket can be.
Picture This Ballooning kindly offered me a discount on my flight and breakfast, a wonderful spread at the Sofitel complete with champagne!