Peninsula Hot Springs: the ultimate relaxation destination
As I shrugged my shoulders beneath the hot water and took a deep breath of fresh air, I gazed at the lush green hills and sliver of blue bay on the horizon: this is living the dream, I thought.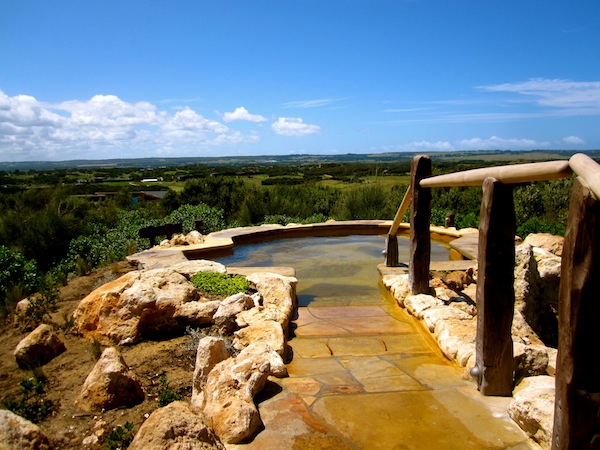 The hilltop pool at Peninsula Hot Springs is one of those places where you simply can't believe the natural beauty that surrounds you, and the good fortune you have to enjoy it.
360-degree views of rural Mornington Peninsula and a seemingly-endless expanse of clear blue sky seem worlds away from the hustle and bustle of city life and hectic holidays.
But Peninsula Hot Springs is located only about 1.5 hours away from Melbourne, the ideal rejuvenating day trip. The first natural hot springs center in Victoria, it features mineral baths, private pools, a Turkish steam room, a sauna and a day spa.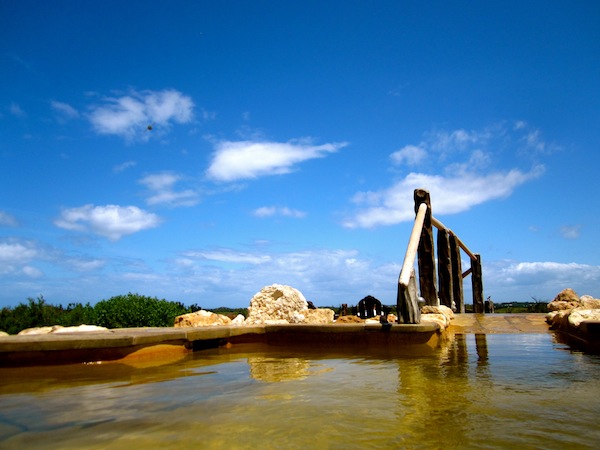 Honestly, after just a few hours of soaking in the pools and reading a new book in the sunshine, I felt completely recharged. While things like the reflexology walk and Turkish steam room work wonders on your body, being able to completely disconnect for a few hours is incredible for mental health.
One of several secluded pools throughout the center. Bathing in hot mineral water pools is said to help with bruising, breaks, articular rheumatism, stiffness of the shoulders, skin diseases, recovery from fatigue, infertility and muscular complaints.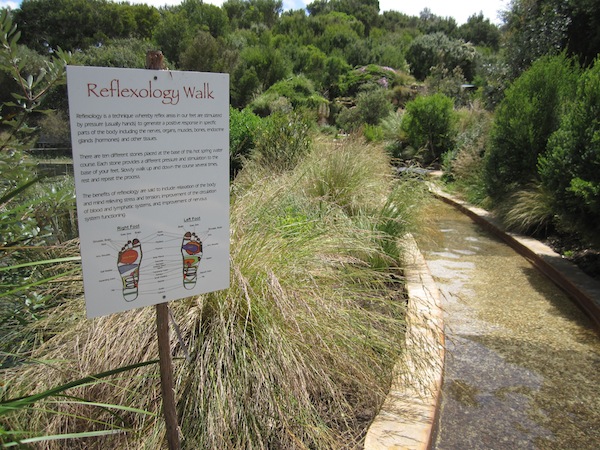 The reflexology walk consists of a shallow pool with several different types of stones lining the bottom. Walking slowly up and down the pool, taking care to let the stones impress upon different parts of the foot, is supposed to both relax you and cure specific ailments.
The perfect spot to soak up some sunshine, enjoy the view and squeeze in some fiction reading.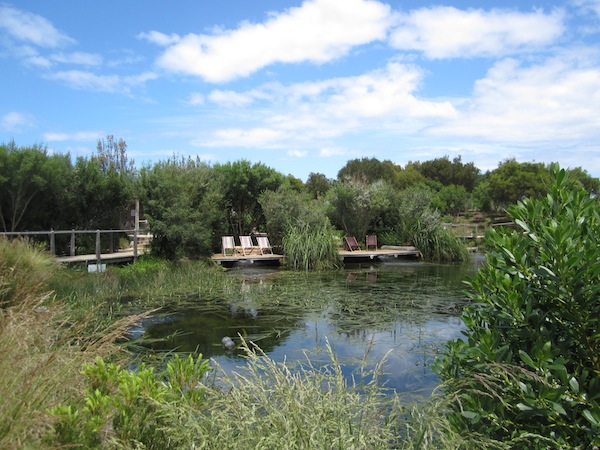 I'd definitely recommend coming during the week if possible. Spa treatments book out months in advance on the weekends, and it's not nearly as relaxing with heaps of people crowding the pools (you don't have to book in advance for bathing). Plus, the rates are discounted from Tuesday to Thursday.
It's not accessible via public transport: the seclusion that adds to its calming charm is also a bit of a liability for us city folks reliable on trams and trains. However, the drive from Melbourne is straightforward–and the surrounding towns on Mornington Peninsula are a wonderful place to stay the night.
There is also a day spa that offers massages, facials and other treatments. If you just stick to bathing in the pools, it costs about $30 for the day.
Note: Peninsula Hot Springs did not compensate me for this review. A coworker recommended I check it out, and I had such a lovely time that I wanted to spread the word!