#4: Skydiving over the Great Barrier Reef at Mission Beach
"Well, it's not like you ever hear about people coming down and saying, that was awful, I absolutely hated it, right? And you're bloody here, so you know you're going to do it. What's the point of being nervous?"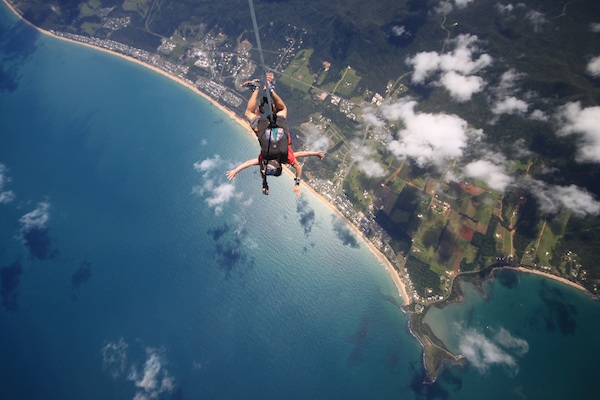 Those were the kind words of comfort I offered to the muscled, tattooed English man who was shaking as we completed our safety training before our first skydive. I don't think he appreciated the words of bravado coming from a girl half his size.
But if you're going to do something as crazy as jump out of a perfectly good plane, you have to own it. There's no point in paying a good chunk of cash for a once-in-a-lifetime experience if you're not going to enjoy it. And the one phrase that I believe more than anything: confidence is key.
So I kept a smile plastered on my face, soaked up the incredible views over Mission Beach and constantly reminded myself to enjoy this moment—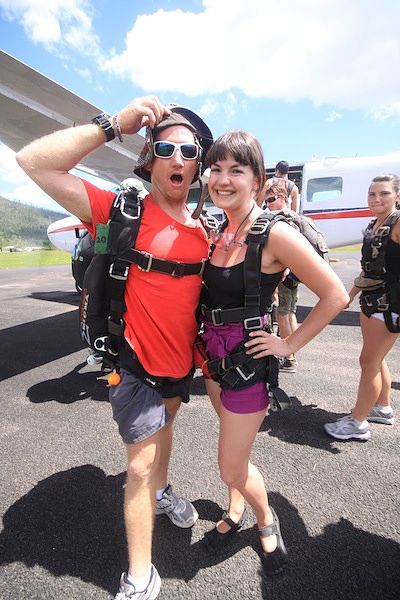 As we hopped out of the bus,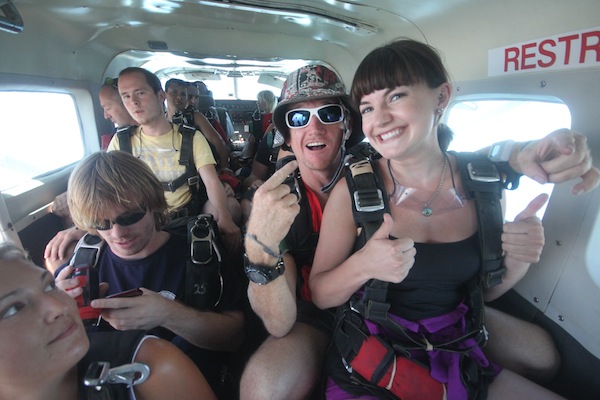 as we boarded the tiny plane,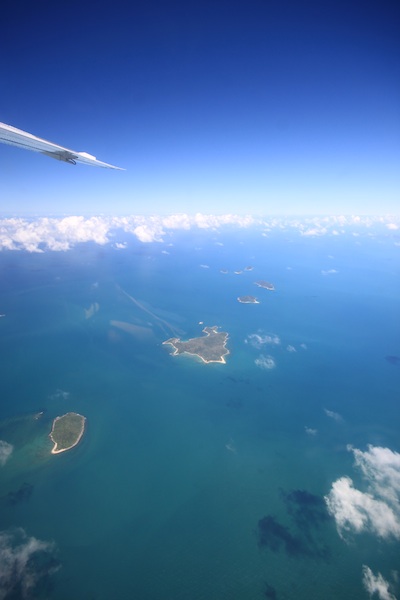 as we soared above private islands,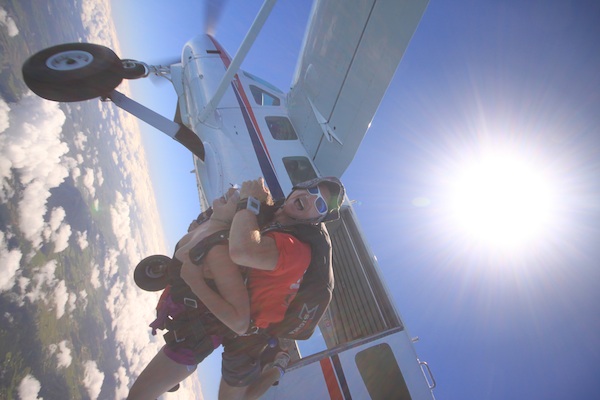 as we hurled out the side of the plane at 14,000 feet,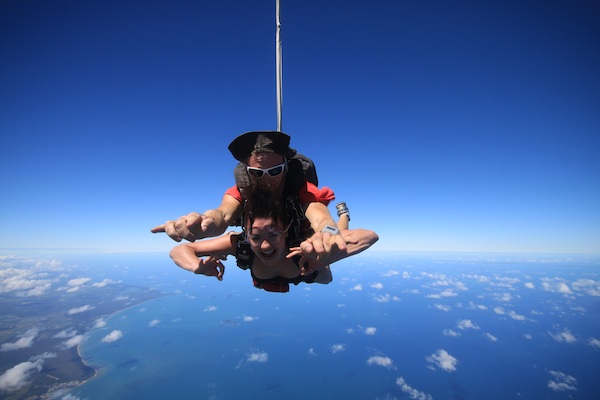 as we hurtled down in a 60-second freefall,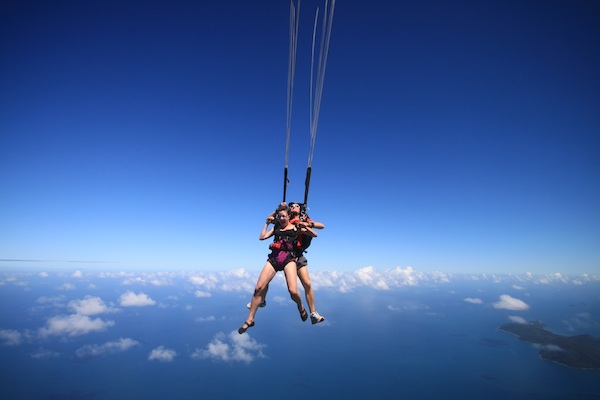 as we casually floated down under the parachute,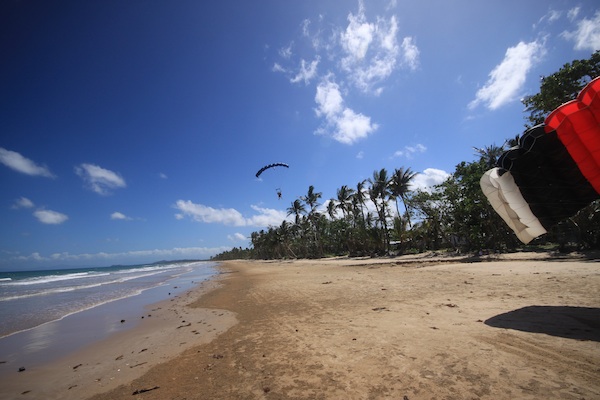 into a textbook-perfect landing on the beach.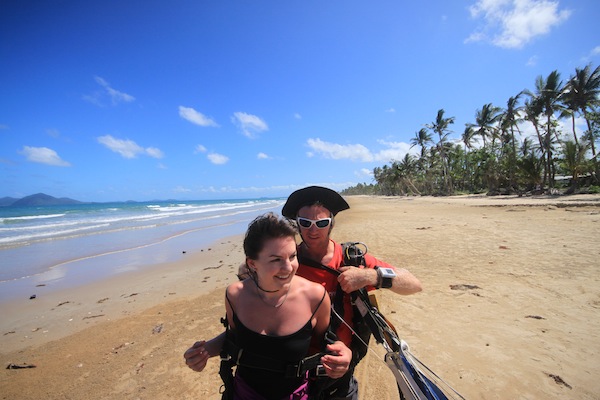 After we landed on the beach, my legs were shaking and my heart was pumping: this is the adrenaline rush that everyone is seeking. This is a legit high. This is the feeling of doing something that should have killed you and coming out unscathed.
In a word, it was exhilarating. I always wanted my first skydive to be in Australia, and the breathtaking scenery of Queensland—rainforest, Great Barrier Reef, stretches of palm trees along white sand and sparkling turquoise water—certainly didn't disappoint.
Like I said, no one comes down after a skydive and says it was awful. You just have to be brave enough to try it. I promise you won't regret it.
Skydiving over the Great Barrier Reef was #4 on my Australia bucket list.