What to do in Wellington
I wasn't sure what to expect heading to Wellington. I booked the trip on a whim: a sorority friend was living there, the USA was playing Australia in the Rugby World Cup on a Friday night, and the plane ticket was cheaper than going to the other side of Australia.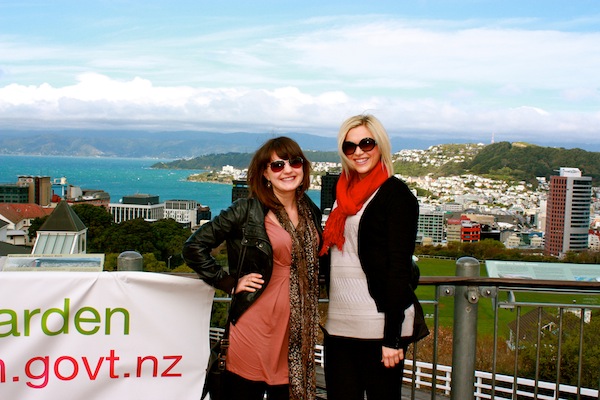 The main reason for my trip was to see my friend, but I quickly realized that there was plenty to see and do in Wellington. Amanda of A Dangerous Business, a travel blogger friend who studied in Wellington, was a great resource for what I couldn't miss in the coolest little capital in the world.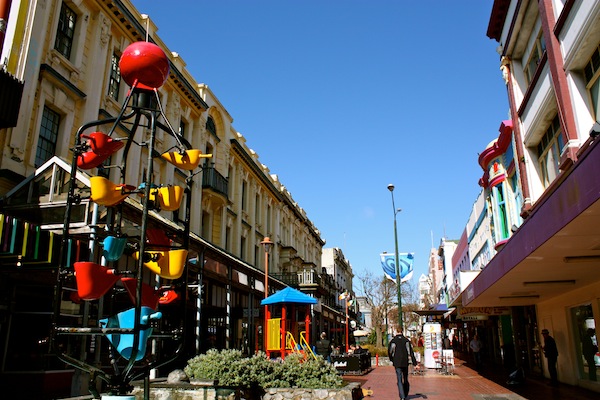 Stroll down Cuba Street: Lined with art galleries, restaurants and shops, Cuba Street is one of the liveliest streets in Wellington. There's a lovely pedestrian zone with sidewalk cafes, art installations, playgrounds and shade trees over benches. It's the perfect spot to while away an afternoon: poke into a few shops, drink a few coffees, watch the world pass you by.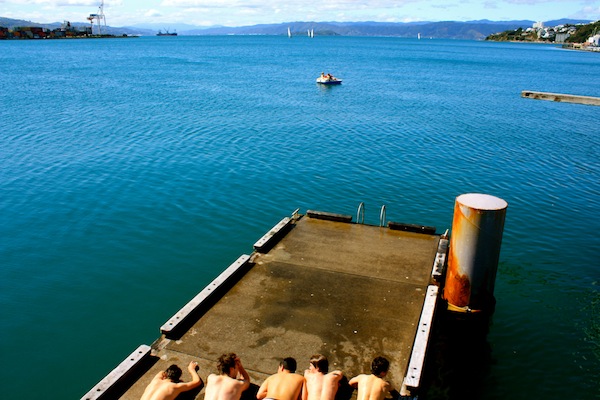 Soak up the Wellington waterfront: The Wellington waterfront is one of the city's sparkling attributes: skies that seem almost too blue stretch above glittering turquoise water. You can rent a pair of rollerblades, enjoy an ice cream or even do a backflip off a diving board into the water. On a sunny day, there's no better place to read a book, write a postcard or sip a beer.
Ride the cable car: The cable car ride is fun in itself, but the real joy comes from the view. Perched above the city centre and the waterfront, the station is located at the entrance of the Wellington Botanic Gardens. Before or after you go for a ride, take a wander through the gardens and explore the Wellington Cable Car Museum. You can take a seat on one of the original red trams and watch some excellent historic clips of the commute in the early 20th century.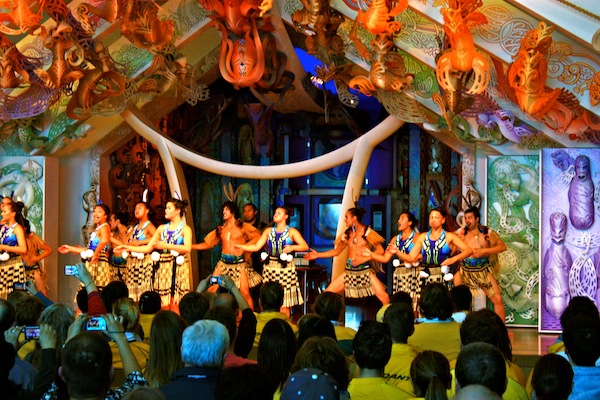 Experience Te Papa:  Te Papa is the museum for all things Kiwi: one part history, one part science, one part culture. There are great exhibits on Maori tattooing, the white invasion, earthquakes–and the world's largest squid! The absolute highlight for me was seeing the haka in person: the Whitiereia Performing Arts Kapa Haka performed Maori love songs and and traditional hakas–and, of course, the world-famous haka that the All-Blacks perform before games. It gave me chills: what a way to fire up before a battle!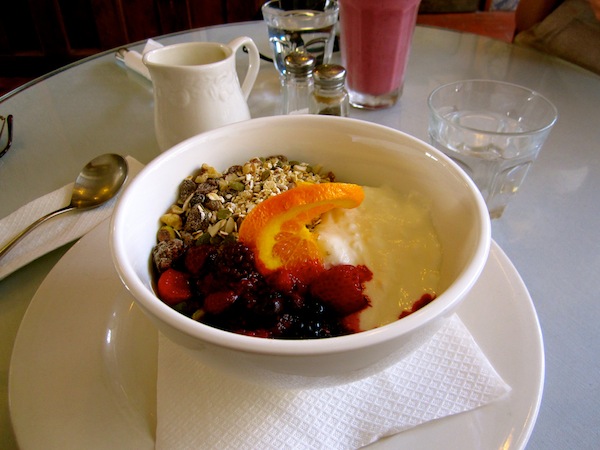 Enjoy the cafes: Wellington–like Melbourne–has a great cafe scene, one that's committed to excellent coffee, delicious food and laid-back ambiance. The sunny courtyard at Fidels Cafe is a wonderful way to start the day, while the muesli at Caffe Mode in Kelburn was a fabulous post-hangover breakfast.