Five things I learned about Malaysian food
A few months ago, I could barely place Malaysia on a map, much less define its cuisine. I had never step foot in a Malaysian restaurant or dared to try the Malaysian drinks that Asian students in Melbourne seemed to love.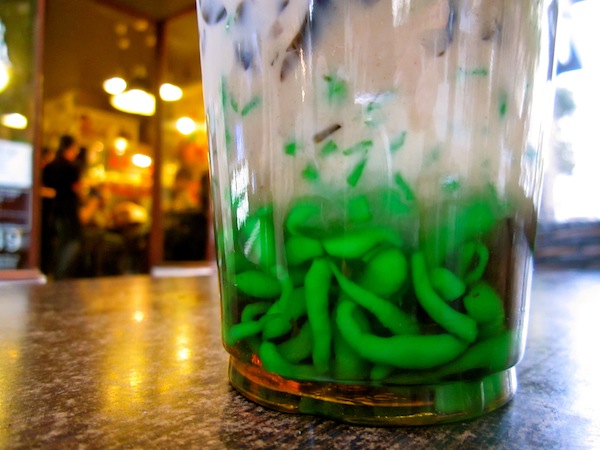 The Malaysia Kitchen blogger ambassador program was an awesome experience, simply because it forced me out of my comfort zone–and it was a delicious result! Not only did I love taste-testing the wide variety of Malaysian food, but I'm so much more interested in visiting Malaysia and seeing if the Melbourne restaurants are as authentic as they claim. Until I can hop over to Kuala Lumpur, I'll keep sampling all the carb-staples and jelly-filled drinks I can find.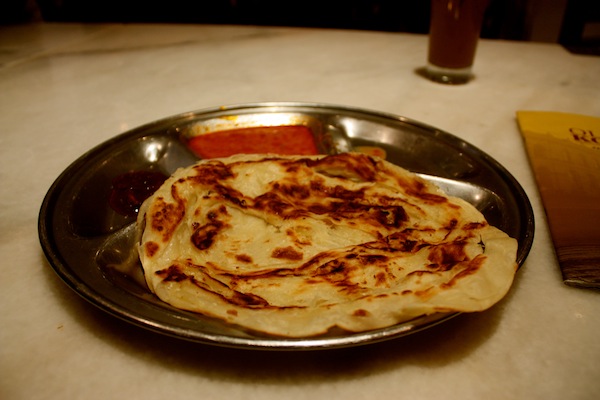 It's not for the Atkins diet: The mainstays of a Malaysian meal are flat bread, rice and/or noodles. The carb-heavy staples are key for soaking up curries and dipping in sauces, but they're delicious in themselves. The roti is flaky, buttery, melt-in-your-mouth delicious: honestly, I don't think I'd be able to go to a Malaysian restaurant without ordering some now.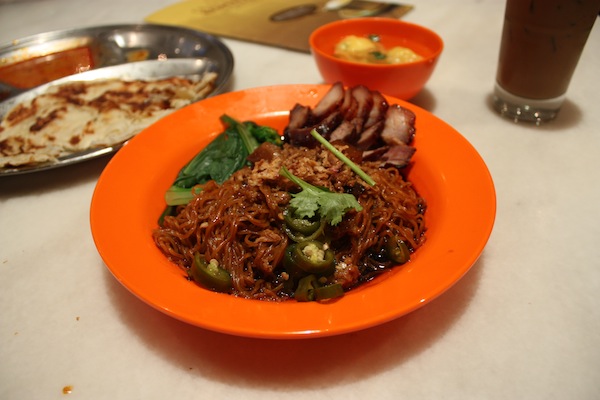 Multicultural variety with something in common: One thing I loved about Malaysian food is that every restaurant seemed to be a little bit different: some were more influenced by Indian curries, some featured Singapore noodles, others had more Chinese flavors. But they were all spicy! The BBQ chicken at Coconut House featured the most delicious chili sauce: the kind of spice where it's just a little too much, but you can't stop eating it–even if you're breaking out in a sweat.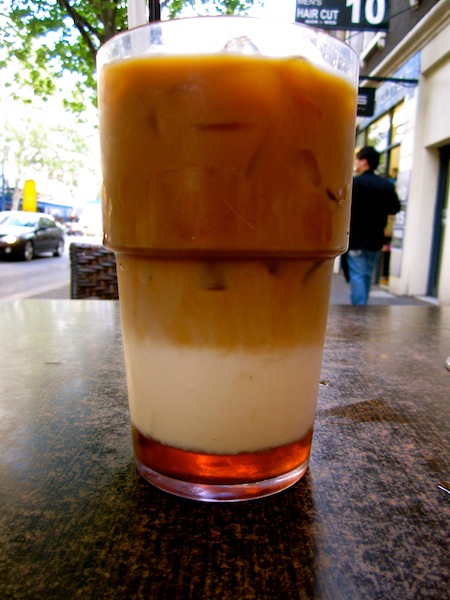 Buy a drink: And not water or BYO! The Malaysian drinks rival the food for my favorite discovery. I have an awful sweet tooth, so I adore the iced drinks featuring evaporated milk. However, there is so much variety: I still want to try iced lychee,  fresh soy and hot tea with condensed milk. The three layer teh (pictured above) was my favorite, made of–from top to bottom–tea, evaporated milk and gula melaka (palm sugar).
Cendol special (pictured first in this post) is made of coconut milk, red bean, grass jelly and palm sugar. It seemed like everyone in the restaurant was drinking one, and I couldn't help feeling like I was missing out. While I loved the coconut milk and sweet palm sugar, the texture of the red bean and grass jelly were just a bit too foreign for me to enjoy.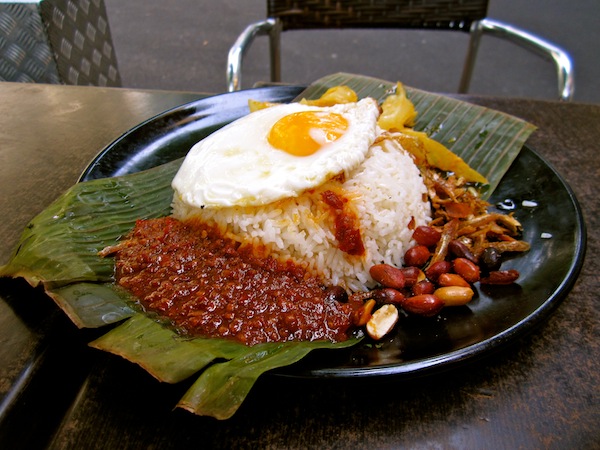 Go with a group: Most of the dishes are best served family style. Instead of entrees or appetizers, menus list "things to share." The nasi lemak snack plate (pictured above) is considered the national dish of Malaysia and is traditionally served on a banana leaf. The Coconut House version included rice, small fried anchovies, pickled vegetables, roasted peanuts, a fried egg and a hot spicy sauce. Even for mains, it's best to pick a few curries or spicy dishes with some rice or noodles: some variety to share!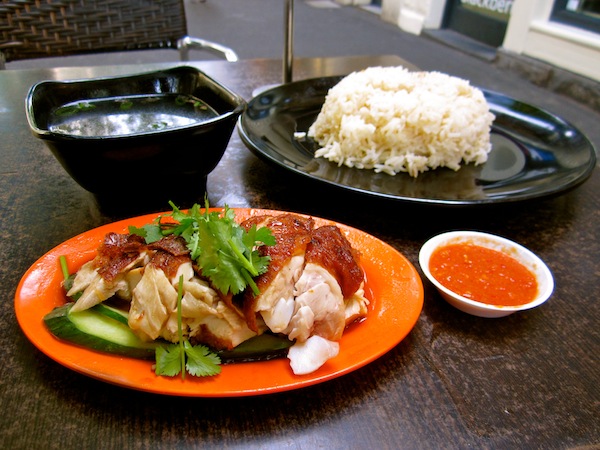 However, if you do go by yourself, a big bowl of laksa or a serving of chicken rice is an excellent choice. At Coconut House–where their chicken rice (pictured above) is "closest to home"–you can order a large or small serving of BBQ chicken, rice and soup for less than $10!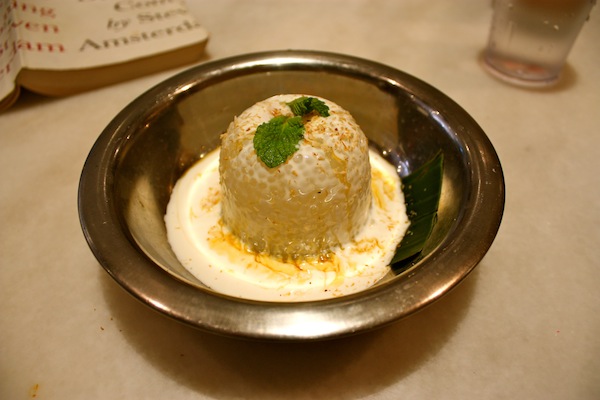 The desserts are unreal: Stereotype or not, when I crave Asian food, I crave savory; however, I loved the super-sweet flavors of Malaysian desserts. One of my favorites was saga gula melaka at Old Town Kopitiam: made of sago "pearl" pudding, palm sugar and thick coconut milk, the tropical flavors shine through.
While Malaysia Kitchen may have paid for my meals, all opinions and photos are completely my own. Photos 1, 4, 5 and 6 are from Coconut House. Photos 2, 3 and 7 are from Old Town Kopitiam.