Finding inspiration in other's stories: Swept and Travels with Myself and Another
"Solitude is all right with books, awful without," writes Martha Gellhorn, my latest literary/travel/life inspiration.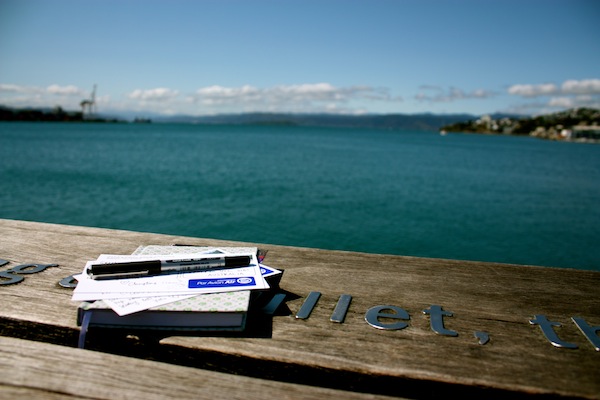 The last two books I've read have featured ordinary women who have taken extraordinary journeys, women who inspire me to push beyond my comfort zone.
Swept is the story of Torre DeRoche, an Australian twenty-something who fell in love with an Argentinean man who was in love with the ocean. After meeting in a bar in San Francisco and getting swept up in a whirlwind romance, they moved onto Ivan's sailboat and took to the ocean. One small hitch: Torre is scared of the ocean and had never sailed before in her life. What ensues is a tale of the seasickness and storms that a couple will endure in the name of love.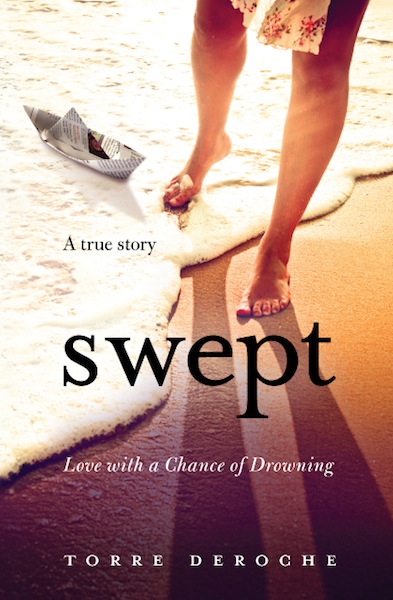 Travels with Myself and Another relates the "horror journeys" of Martha Gellhorn, because no one ever wants to hear about the perfect vacations spent lying on the beach–they only start listening when you relate how you lost your passport or missed your plane. The ex-lover of Ernest Hemingway was one of the best war journalists of the 20th century, and she spent her life traveling the world by herself (after enduring tuberculous-ridden China in the 1940s with the man who she refers to as U.C., or Unwilling Companion). Gellhorn sailed through the Caribbean before there were cruise ships, wandered among elephants, giraffes and lions before there were organized safaris.
"It's always the case of having to sacrifice one thing for the other. You have to choose between your life and a woman, and it's got to be your own life, doesn't it?" states Bernard Moitessier, the sailing inspiration for Torre's sailor boyfriend. Swept and Travels with Myself and Another embrace opposites of the spectrum: one following her love into the ocean, the other crossing oceans and continents as she pleased.
I can't even imagine the highs and lows described in each book. Enduring day after day of seasickness and long-life foods–but being rewarded with picture-perfect white sand beaches, swaying palm trees and mangos fresh off the tree. Driving through desolate Africa by herself and flying in planes before pressurized cabins in wartime China–but also swimming in a protected cove in the Caribbean, alone with only the brightly-colored fish. As Gellhorn puts it: "One of the three greatest joys in life, swimming naked in a clean, tropical sea."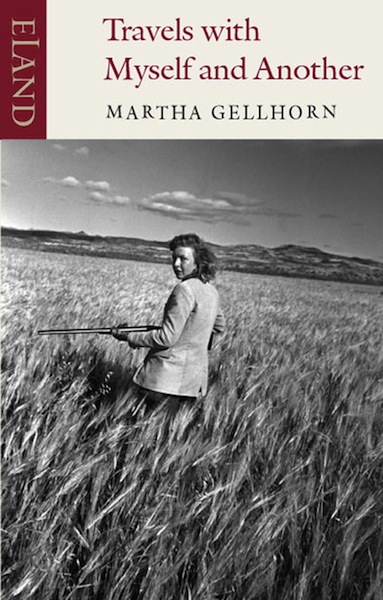 Despite my love of travel, I don't love reading travel books. Instead,  I get absorbed into stories, the adventures and relationships and moments of real people. Both Swept and Travels with Myself and Another absolutely sucked me into their lives and their travels: their fears, their challenges, that unrelenting feeling of freedom. The best travel memoirs make you want to go where they went–and despite the harsh difficulties that are very clearly presented in each book–I'm suddenly yearning to sail the South Pacific (if any cute sailors are looking for a first mate who hates getting her face wet and is scared of open water…I'm your girl!) and see Africa and Caribbean before they're even more spoiled by tourism.
I recommend both books without the slightest hesitation: I've been raving about each to my barista, my coworkers, the woman sitting next to me on the tram. And while I can't offer up Travels with Myself and Another (it's due at the library next week), I'm more than happy to pass on my copy of Swept (I believe in book recycling).
To enter to win Swept, simply leave a comment with the best book you've read lately (I'm going to need to fill up the Kindle Touch 3G that I just preordered–I've finally gone to the dark side) and Tweet or Facebook this post. The winner will be announced on November 14. 
*On a side note, Torre is living in Melbourne at the moment and I had the chance to meet her over drinks with a few other travel bloggers last weekend. She's just as funny and straightforward in real life as she is in the book, and the self-motivation she showed in writing and publishing Swept is just unreal. Awesome inspiration for any aspiring novelists/travelers/would-be sailors out there–seriously, buy her book. I bought my book (it was not a free review copy) and absolutely think it was worth it.