Where to stay in Hobart: The Pickled Frog
I smiled to myself as I fiddled with the frog figurine on the check-in counter: my grandma is an avid collector of all things frog, and the mish-mash of figures throughout the reception area reminded me of her living room.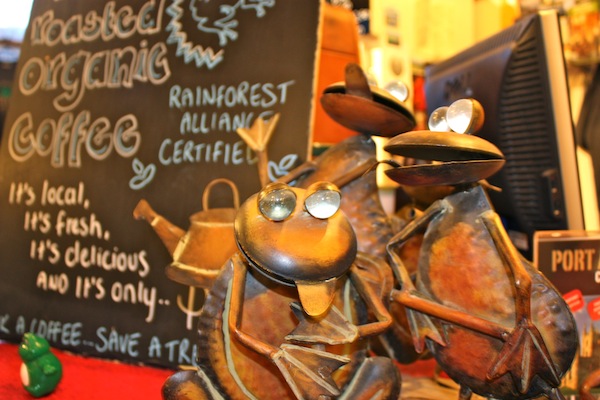 The Pickled Frog in Hobart is a bit like that: it reminds you more of home, of staying with a long-lost relative or a good friend's family, than a sleek but impersonal hostel.
Jimmy and Emma have recently taken over management of the hostel, and their newest addition to the place is adorable puppy Baloo. Have you seen the social magic a dog can work on a hostel full of strangers? He bounds into a common room, and suddenly everyone is smiling and chatting to each other as they play with the puppy.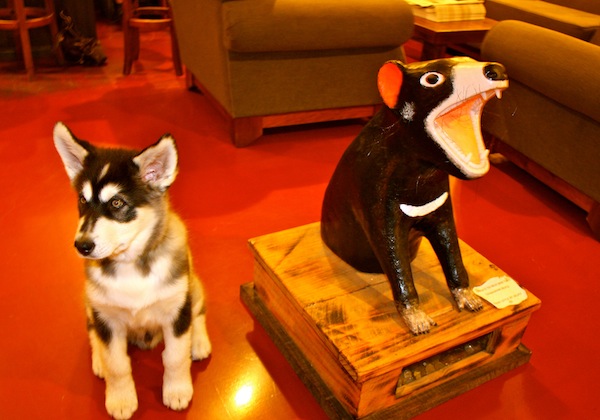 Jimmy and Emma are friendly and laid-back, but also a mine of local knowledge. They know what shows are on, what bars are cool, the hippest new spot for breakfast. When I mentioned I wanted to check out Cascade Brewery on Sunday morning, Jimmy mapped me out a walk along the beautiful rivulet and recommended Ginger Brown, a wonderful café that had only opened a few weeks prior. It's that sort of touch you can't get via a guidebook.
You can tell they're passionate about creating a successful hostel: one that they not only want to work at and earn money from, but one they also want to hang out in.
The common areas are gold: perfect whether you want to socialize or just chill with a book. One room boasts oversized couches in front of a TV, a vast DVD collection, a pool table and a foosball table. There's a sunny nook with plush easy chairs crowded around a book exchange. The kitchen is big, well stocked and well organized—with booths lining the wall opposite the fireplace for you to enjoy your spoils.
Reception features a glowing fireplace, a hammock, a stack of board games, a few computers with internet access, even a guitar.  I was easily won over with cheap but delicious mulled wine, a staple in some place as chilly as Hobart, and a game of Scrabble. The bar sells cheap drinks and snacks—honestly, it was the cheapest that I've ever seen beer in Australia.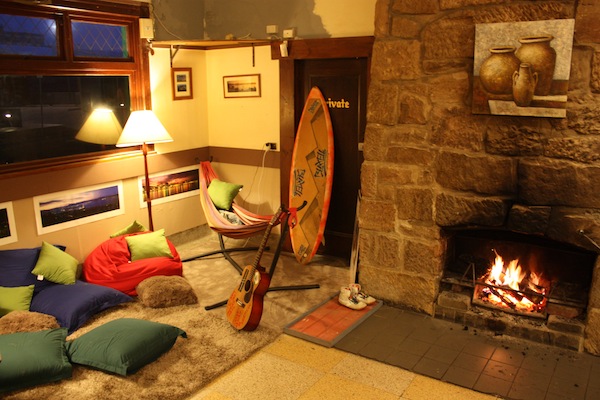 The Pickled Frog checks the right basic boxes: my room was clean, tidy and homey, with a mirrored vanity, an old-school space heater, a sink in the corner. The bed was firm and comfortable. The shared bathrooms are spotless.
Located just a few blocks from the city centre, The Pickled Frog is a short walk to the highlights of Hobart, like Salamanca Place and Battery Point. The airport shuttle pick-up point is right across the street, a definite perk.
The only negative is the lack of 24-hour reception: it closes for a few hours in the afternoon, and at 9 every night. However, they still accommodate late check-ins and are available via phone around the clock.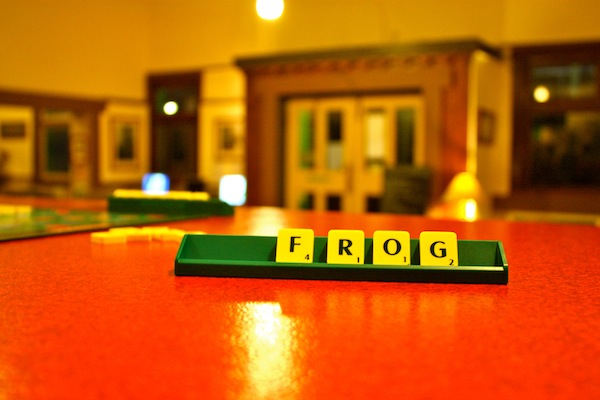 Mostly, The Pickled Frog encapsulated all that I loved about Hobart: a small-town friendliness and simplicity that was a refreshing and comforting change from big-city hustle.
Note: The Pickled Frog graciously offered me a free stay, but all opinions are my own.