Postcard from Mount Wellington
On a clear day, you can see half of Tasmania from the peak of Mount Wellington. But, as my guide joked, if you don't like the weather in Tasmania, just wait 10 minutes.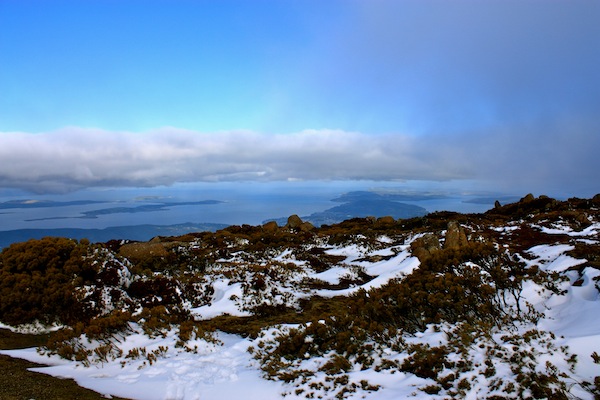 If you're wearing comfortable shoes, packed some extra layers and want to be outdoorsy (read: save some cash), you can take bus 48 from the center of the city up to Fern Tree and then hike up to the peak, a five- to six-hour round trip. This was my original preference until I realized a) buses don't run very frequently on the weekends in a tiny city like Hobart, b) five to six hours is a really long walk and c) if there's snow on the top of the mountain…it's cold. All brilliant observations, I know.
I ended up taking a round-trip shuttle instead, which was probably the best decision I made all day. For a mere $25, I was escorted to the top of the mountain by a friendly guide in a car with central heating. It takes about three hours total: 40 minutes driving each way, plus about 40 minutes  to explore at the top. On average, it's about 12 degrees Celsius cooler at the top of Mount Wellington than in Hobart–so just being able to duck into the heated van to warm for a few minutes in between explorations was well-worth the cash. You can also choose to take the shuttle up and hike down–the driver will kindly point out your bus stop destination if you're so inclined.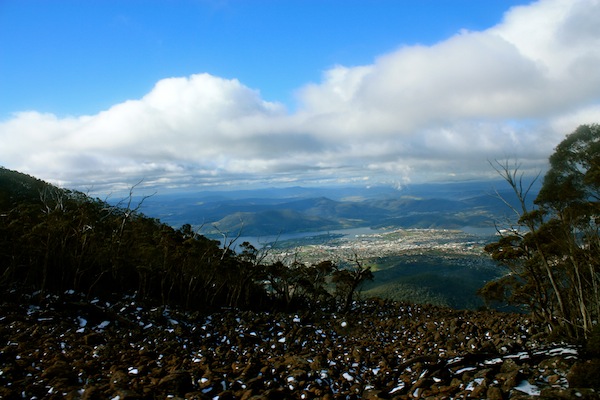 The view from the drive up.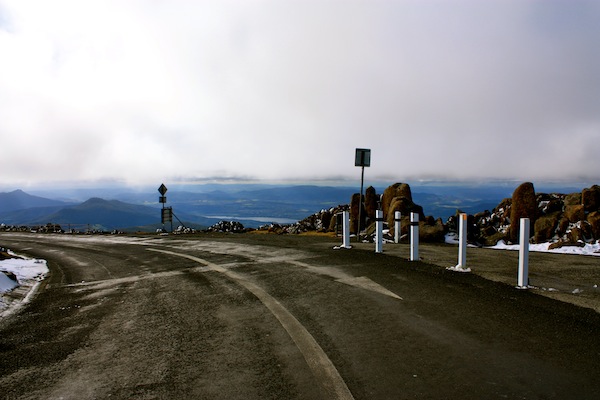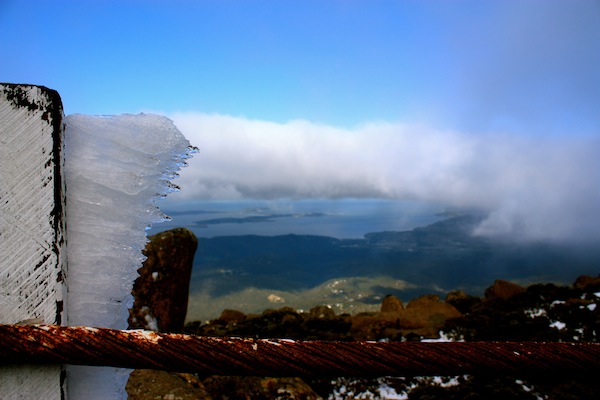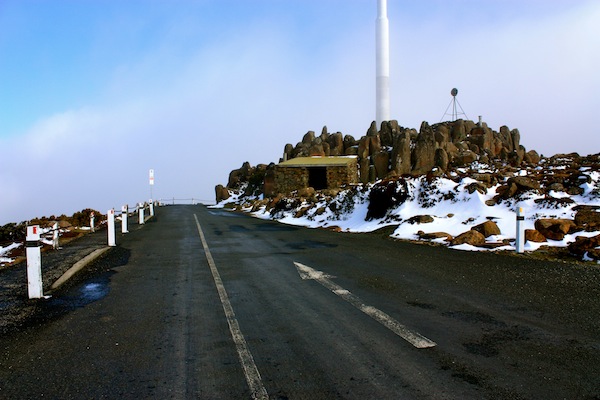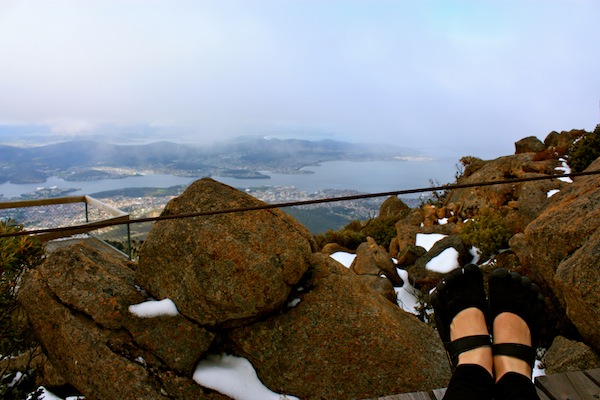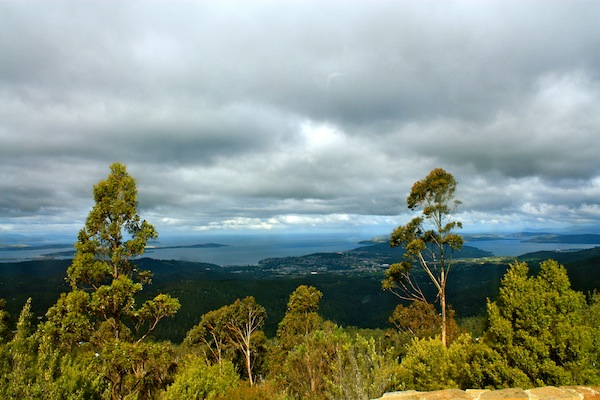 The view from the drive down.