People or places: why do you travel?
Why I travel—why I click the "buy" button on an airline website and watch my hard-earned money float away, endure crack-of-dawn wake-up calls and late-night taxi rides, why I gladly suffer through jet lag and customs forms and currency exchanges—usually falls into one of two categories: people or places.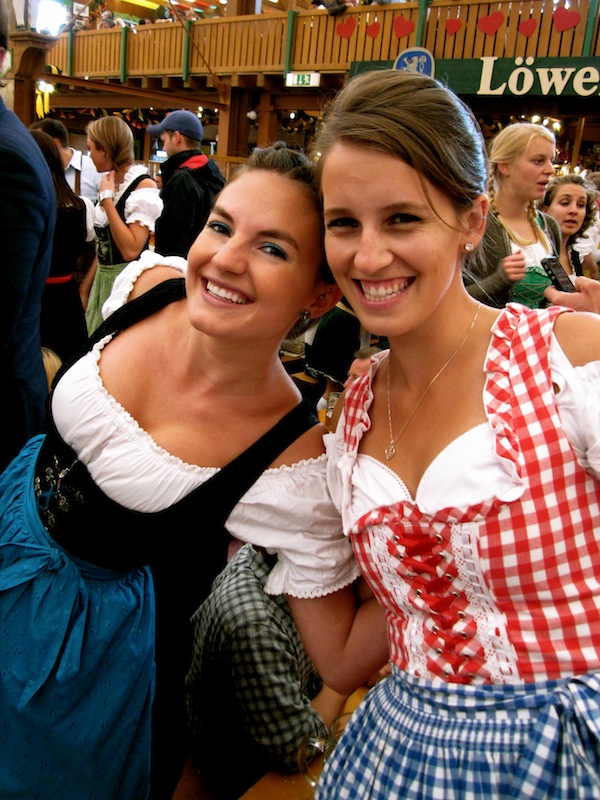 I travel to catch up over drinks with friends, whisper sweet nothings with a lover, fall into lifelong-routines with family. Or I travel to catch my breath over postcard-perfect views, soak up the sunshine on a sandy beach, experience a once-in-a-lifetime festival, like Oktoberfest or La Tomatina. If I'm lucky, travel fulfills both the yearning to see a person and a place.
There's a difference in priorities when I visit people instead of places. I'm willing to "waste time"—relax over manis and pedis, stay out late with just one round of cocktails, actually close the blinds and sleep in before stumbling out to brunch. It's more about the relationship than the scenery, realizing that Skype dates can never truly replace a dinner date.
When I visit a new place, I want to see as much as possible. I do my research, write my lists, plan an itinerary. I wake up early, splurge on dessert, take too many photos. I indulge in my solo travel joys. I don't want to waste a minute in a new place: what if I never get the chance to go back?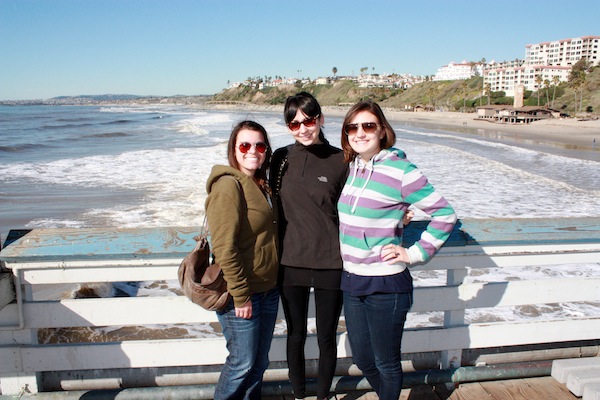 However, visiting people can be difficult once you get used to traveling to places. When I spent New Year's Eve with girlfriends in Orange County, I realized how much I'd gotten used to the "places" model: I wanted to wake up early, explore the touristy sites, take photos of more than just us dressed up with cocktails in hand. My girlfriends wanted to spend the day by the pool, the night at the bar.
Then again, I like to take advantage of my around-the-world address book. I've been lucky enough to visit friends studying in the beautiful cities of Oxford, England and Cork, Ireland. This weekend, I caught up with a girlfriend from university who is currently living in Wellington for the Rugby World Cup.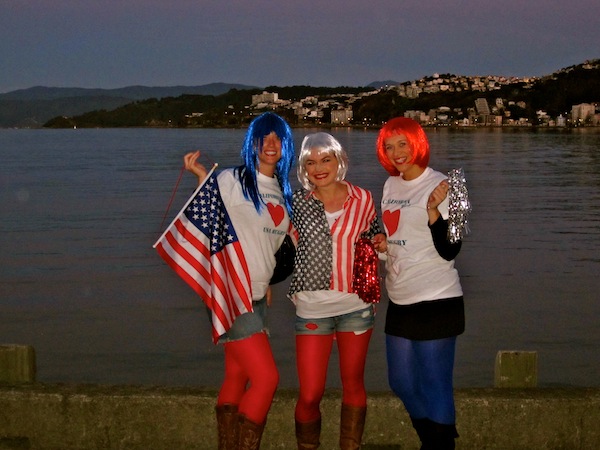 Another great way to combine a love of favorite people and new places is to travel somewhere together. When Rex and I were both in Europe at the same, we decided to meet up in Amsterdam for a weekend of bike riding and an absolutely epic Museum Night. I've explored Chicago, Corsica and Florence with a partner-in-crime, someone to ooh and ahh over the architecture and share the local specialties.
Sometimes I just need an in-person weekend, other times it's all about the place. But I won't deny that the best is when it's a balance of them both.
Do you prefer to travel for people or places?