My list of solo travel joys
It's the awkward curse of the only child: I often prefer being alone, a good book as my company. I love hanging out with my friends, but I also like nights in with a favorite movie and a glass of wine, an early morning run, an afternoon at a café with a stack of magazines.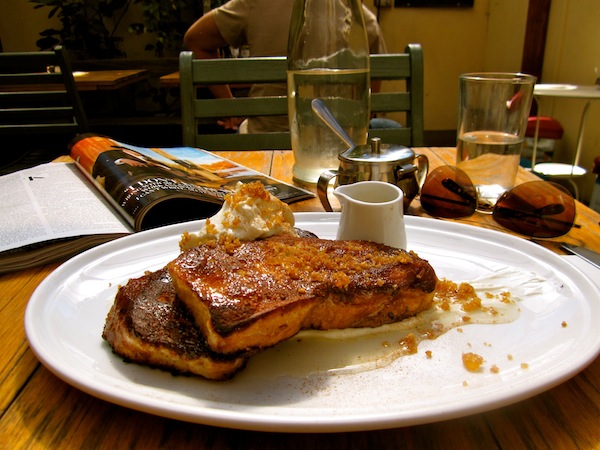 More than anything, I like to travel on my own. The freedom to explore a new place exactly how I like to: camera in hand, book in bag, wandering down back alleys and pausing to frame my "perfect" shot. I always feel rushed and pressured when I'm with someone–and I hate that feeling. In that spirit, here are my solo travel joys:
Not wearing makeup: Less to pack, less to worry about in the morning: it's liberating.
Eating two desserts before noon: I can splurge on a fancy meal at a top-rated Australian restaurant, I can snack on an apple from the farmers' market, or I can eat a cannoli for breakfast and a chocolate hazelnut slice for a mid-morning snack. Whatevs.
Going to sleep early and waking up early: I like waking up with natural light, not an alarm clock. I never sleep with the blinds closed: as soon as the sun is up and shining, I feel like I need to take advantage of the day. Rarely are my travel companions as excited to wake up early as I am…and usually, having travel companions mean I will be out much later (and drinking much more) than I would on my own.
Someone striking up a conversation with you: How often do groups or couples strike up conversation with each other? But when you're on your own, people are much more keen to include you in their conversation or ask you questions about your background.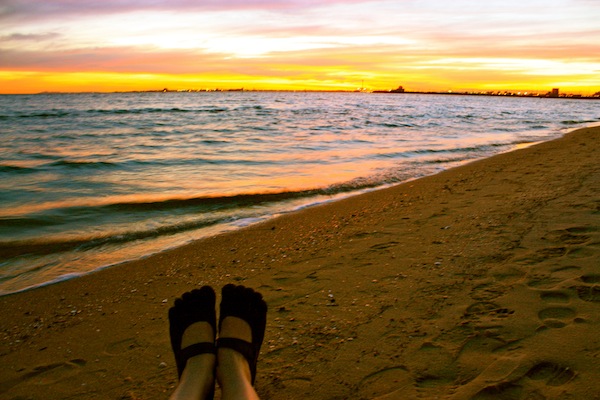 Wearing my weird shoes: I'm obsessed with my Vibram Five Fingers, but my "feet gloves" are still a source of much whispering, finger pointing and heckling. And often, it's by my friends, not the strangers.
Being able to squeeze in because there's only one of you: Tour groups, shuttle buses, busy restaurants: they almost always have a spot for one more.  
A hot shower after a cold day (or a cold shower after a hot day): A purely singular pleasure that never fails to rejuvenate me.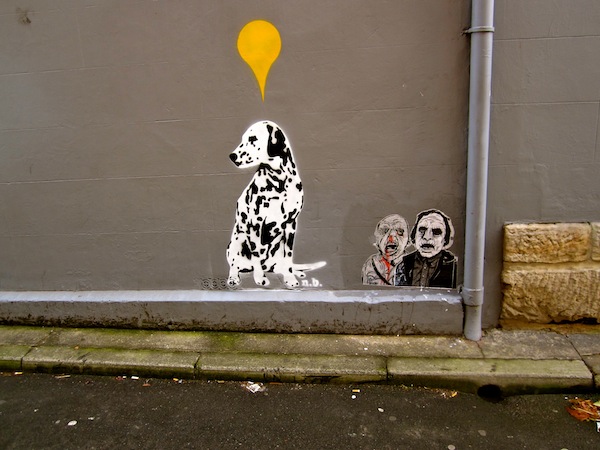 Freedom of planning a trip on your own: I've never been a big fan of compromise. I shall happily make sacrifices for those whom I love, but I'd rather just do what I want: museums, street art searches, sunny courtyards.
Getting to sing out loud with headphones in on a deserted path: I love that thrill of being alone, the joy of knowing there is absolutely no one within earshot of you.
Validation of figuring something out on your own: Every time I sort out getting around a new city on my own–no iPhone here, thank you very much!–I'm reminded that that I am totally capable. It's a pretty nice feeling.
What are your favorite solo travel joys? 
Don't like traveling alone? Share your favorite little expat joys and little travel joys.