Postcard from the State Library of Victoria
Ever since I was a little girl, I've loved the library. The quiet organization mingles with a sense of possibility: everything has its place, but you never know what might be waiting for you. I'm still secretly thrilled every time I check a book out of the library: hours of entertainment, and for free!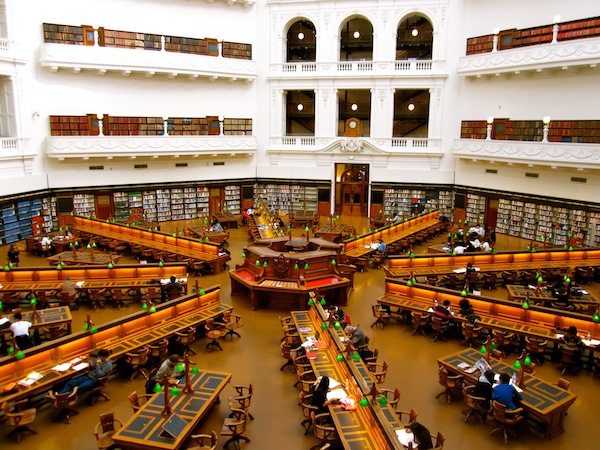 After spotting the State Library of Victoria on a Play Melbourne commercial, I instantly fell in love. Who wouldn't be inspired to learn in surroundings like that? On my first visit to the library, I instantly regretted not living right next door so that I could spend every afternoon here: reading, writing, playing chess (OK, watching other people play chess and wishing I knew how). It's simply a gorgeous space that seems to buzz with vigor despite its (almost) silence.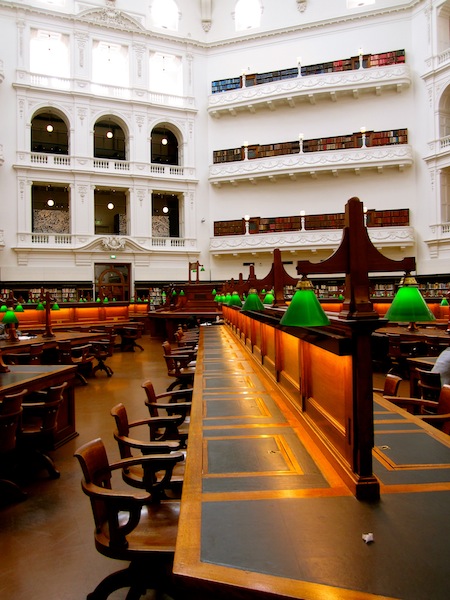 Simply adore those green reading lamps.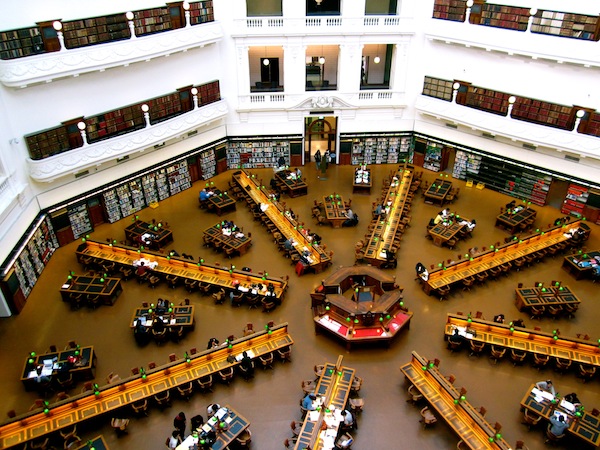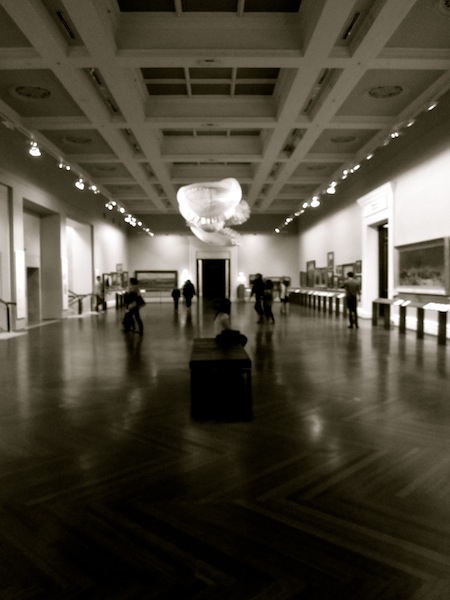 An art gallery in the library: two of my favorite destinations in one place.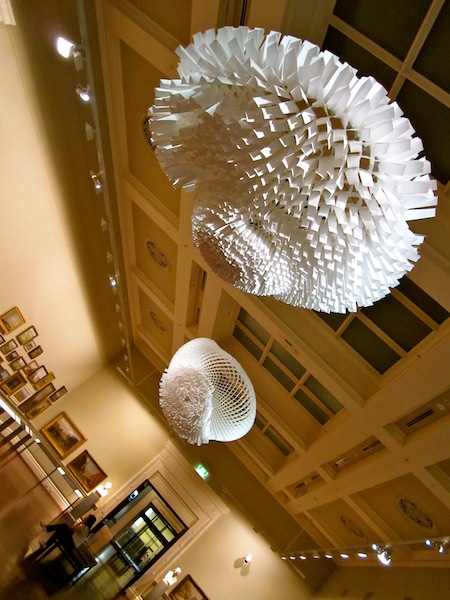 There is also an excellent photography exhibition on: As Modern As Tomorrow. It's great to see an iconic public space that functions so well in today's society and is clearly connected to what patrons want: internet access, namely. The library also houses Mr Tulk, one of my favorite cafes in the CBD with spot-on food and laid-back staff, and the Wheeler Centre, which hosts fabulous talks and panels for the culturally hungry.
The library is a great place to read up on ancient history and pick up some modern classics, or just do some old-fashioned research on Egypt holidays!