Postcard from Melbourne Open House
If there's one thing I love about Melbourne, it's that there is always something on. Last weekend, it was Melbourne Open House, a celebration of architecture in the cultural capital of Australia. 75 buildings opened up for the public to explore: beautiful churches, sustainable rooftop gardens, historic state buildings.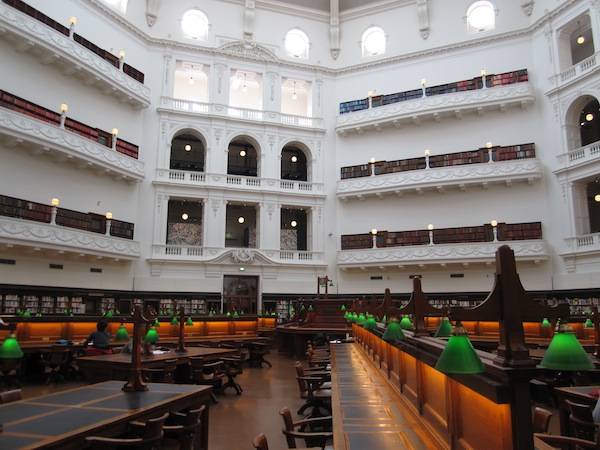 The State Library of Victoria: it's in the opening scene of the fabulous Play Melbourne tourism commercial, and I reckon it might just be the best place to curl up with a book on a rainy day in the whole city.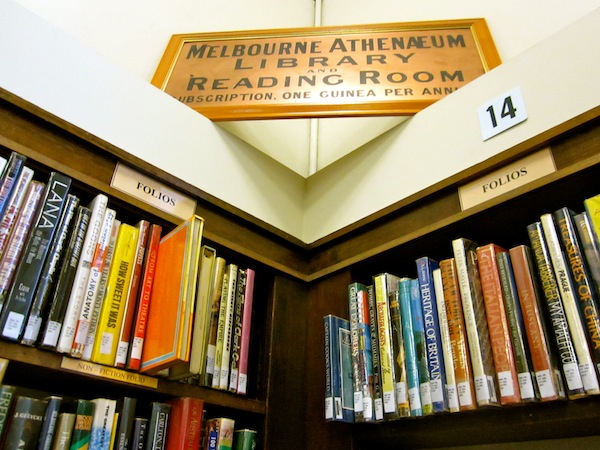 It might not have the grandeur of the State Library, but this independent library is a peaceful escape from the hustle and bustle of Collins Street.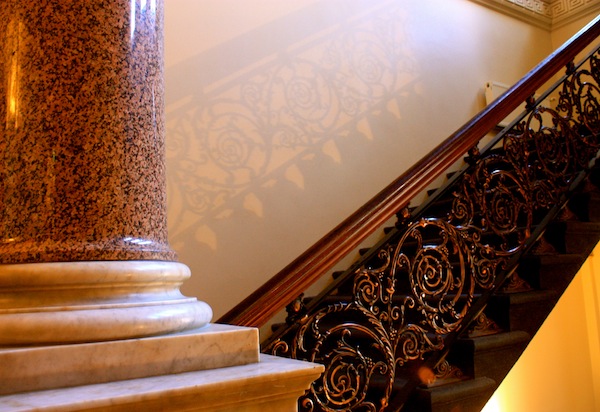 The entry at the Victoria Law School: built in the early 20th century, it borrowed from all types of popular European architecture of the time: a bit of French this, a bit of Italian that.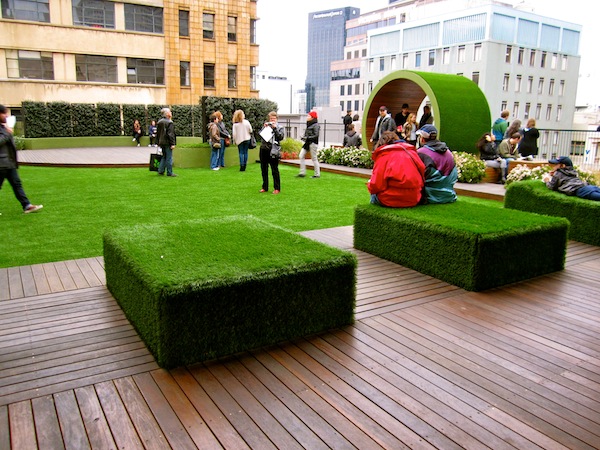 Not a bad place for the employees of Origin to relax: this rooftop balcony features an area for yoga, a barbecue and outdoor lounge seating. The garden is sensitive, sustainable and draught-friendly.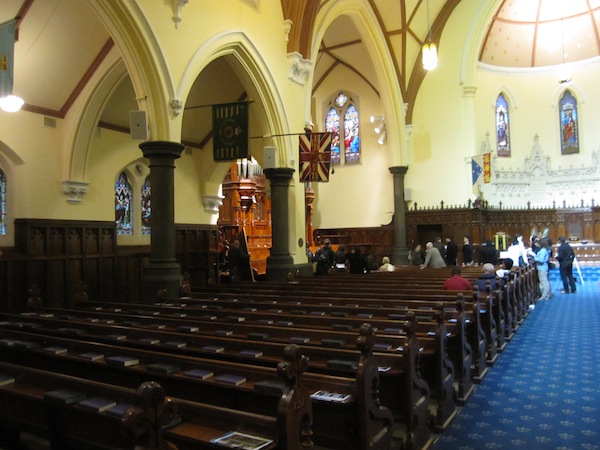 The Scots' Church in Melbourne: the first Presbyterian church in Victoria.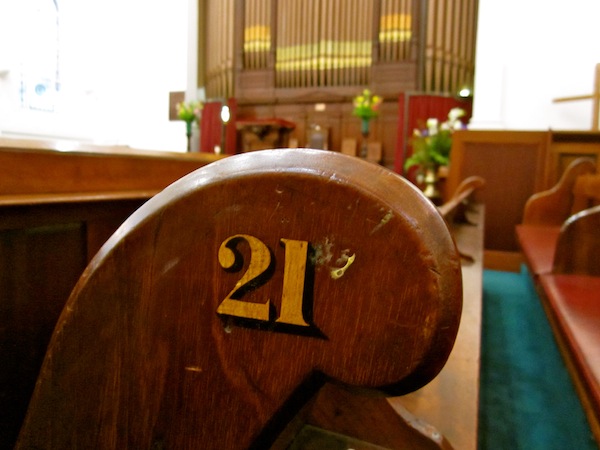 Constructed in 1863, the Collins Street Baptist Church is the oldest Baptist place of worship in Australia still used for its original purpose.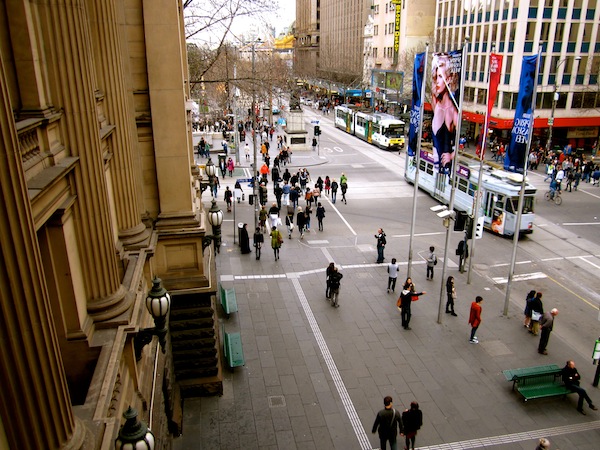 The view from the balcony of Melbourne Town Hall: where the Queen has once stood!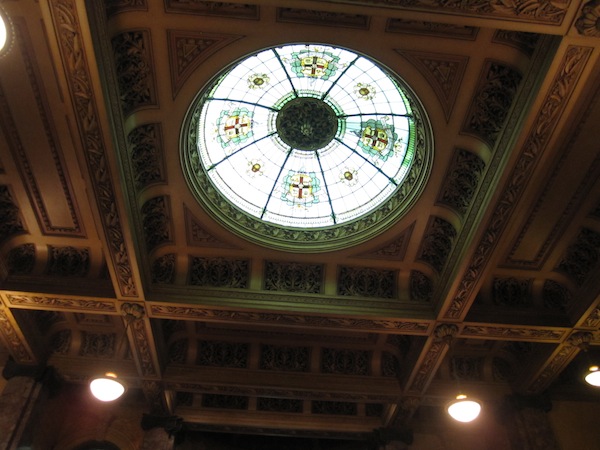 The gorgeous ceiling in the chambers of the Melbourne Town Hall.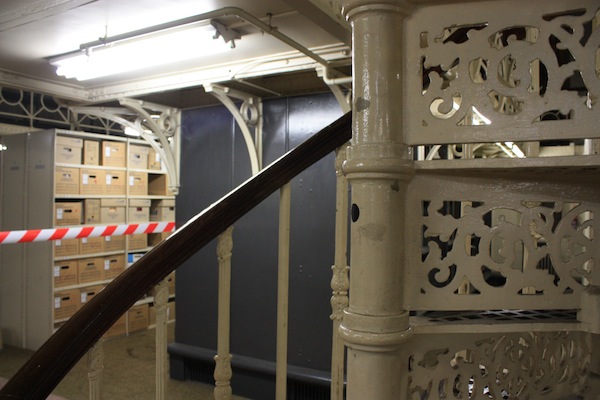 Danielle of Jetsetting Lust won last week's "real-life postcard" on  Postcard from Grand Pacific Drive.  Watch the mail, Danielle!
Don't forget to leave a comment and share the post on Twitter, Facebook and/or StumbleUpon to win a snail-mail postcard!