Introduction to Malaysian cuisine
I fully admit that I've never been a rock star at geography. But even I was a little embarrassed when a group of Malaysian students joined my Alliance Francaise class in Nice, and I couldn't even begin to tell you where Malaysia was.
I did little to remedy my ignorance about Malaysian culture, other than go home and find the country on a map. So when I was approached to be a part of the Malaysia Kitchen Blogger Ambassador Program, I jumped at the chance to learn more about the cuisine and culture.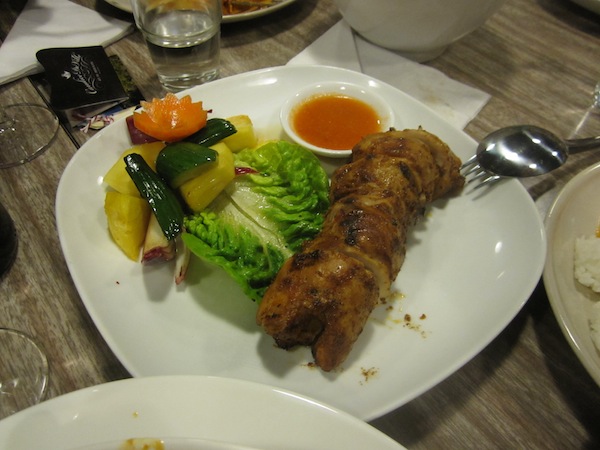 Malaysian cuisine is incredibly varied, reflecting the country's diverse population and complicated history: Chinese, Indian and Eurasian are all significant subcategories. Located in Southeast Asia, Malaysia borders Thailand, Singapore, the South China Sea and the Straits of Malacca–leading Malaysian to become the original "fusion" food.
Malaysian food is an awesome budget Southeast Asian food option in Australia, although it's often overshadowed by Thai curries and Chinese dumplings. I'll be embarking on a bit of a culinary adventure with the opportunity to try heaps of Malaysian food–but I wanted to start you off with the basic dishes: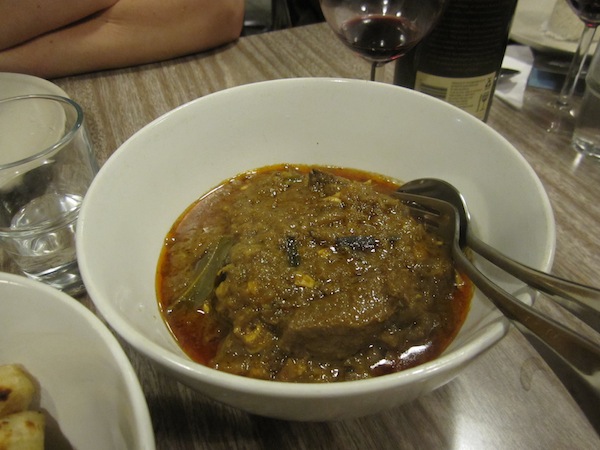 Rendang beef curry: slow cooked with spices and coconut cream. So. Freaking. Good.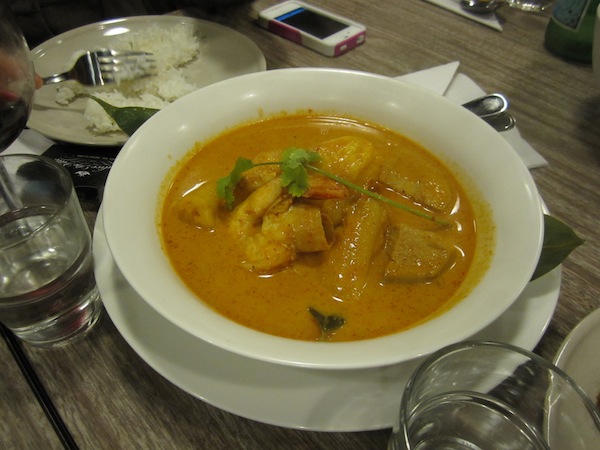 Sambal Udang: spicy prawns, served in a robust sauce of tomatoes, chilies, shallots, garlic and tamarind. At Laksa Me, we tried Gulai Nangka prawns–green prawns slow cooked with young jackfruit in a rich red curry. I laughed when the girl next to me couldn't finish her prawn because it was so spicy–and then I started sweating profusely after the first bite and couldn't eat anymore. And this wasn't even considered a "spicy" dish! Be warned.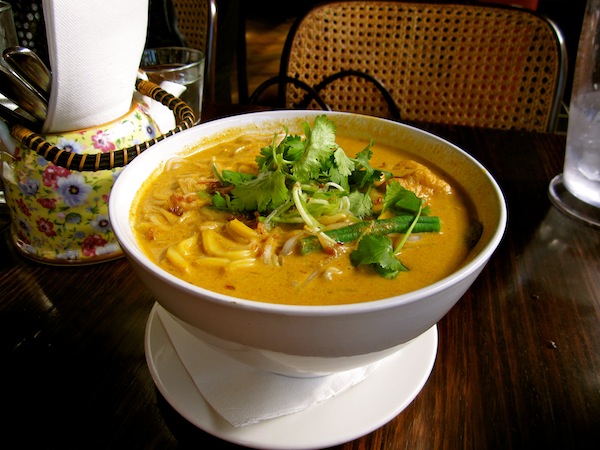 Laksa: noodles in tangy fish soup. Cheap, filling, nutritious and just the right amount of spice: laksa is probably my favorite Malaysian lunch option on a budget.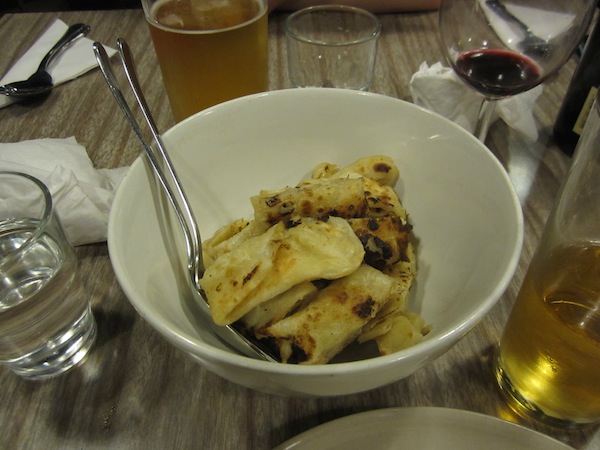 Roti: the delicious, crepe-like flat bread that accompanies most Malaysian curries. Perfect for mopping up juices–and satisfying even on its own.
Looking forward to delving into more Malaysian cuisine–and getting past the basics.
While Malaysia Kitchen may have paid for my meals, all opinions and photos are completely my own. The first, second, third and fifth photos are from Laksa Me. The fourth photo is from Pan Asian.