How to turn study abroad regret into a positive
For my college graduation, my uncle gave me a book of daily inspirational quotes. As I settled into the post-grad life of my dreams–job at a top PR firm, serious boyfriend, great network of friends, studio apartment all to myself–I read one chapter each night before bed.
There was one chapter that I was never able to shake: it was about regrets. It basically said not to live with regrets, and if there was something you regretted, to do something about it. The example was about studying abroad: if you hadn't studied abroad in college, do something about it now. Take a sabbatical. Learn another language. Take an extended vacation. Do anything other than bitch and moan about it.
I dog-eared the page, and tried to figure out ways to get over my biggest regret: not studying abroad in France. And then my college boyfriend and I broke up, I booked a ticket to Nice, and the rest is history. Right? Two years later, I still feel as if all I'm trying to do is make up for my past regrets.
Not taking a gap year: I've always been a year younger than my friends, the result of skipping eighth grade. I briefly considered taking a gap year between high school and college to live in France, after spending the summer after my junior year with family friends in Provence. My high school boyfriend, who had just finished his first year of university, convinced me that this wouldn't be a good idea: that I would want to stay with the rest of my friends, that I didn't want to feel more left behind than I already did because of my age.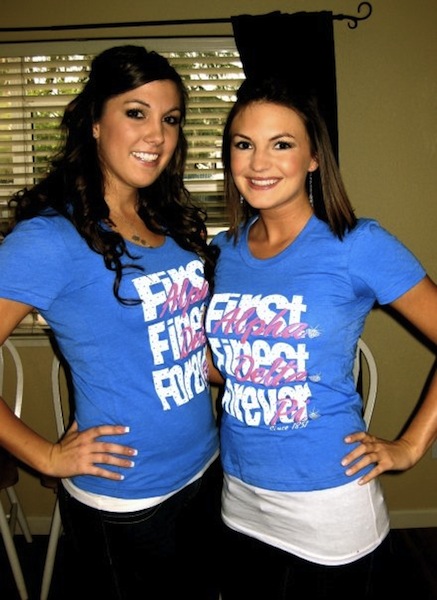 Not studying abroad: Looking back, the reason why I didn't study abroad is almost laughable in its immaturity. I was accepted to my first choice program, a direct university exchange in Aix-en-Provence. But, as always, being the youngest of all my friends had me worried. I would have studied abroad when I was 19, to come back to the States when I was 20—and when all my friends were already 21. Sitting with another young friend in the sunshine–we later became flatmates for the year—I decided to defer acceptance, to not study abroad until I was 20 and all my friends were 21. And then I joined a sorority, got caught up in the movie-perfect sorority life—the opportunity to hold an executive board position and live in-house–and then I realized I had more than enough credits to graduate in four years. I ended up spending the whole year I was 20 at the bars with a fake ID anyway, and graduating before I turned 21. The worst part is that I had sworn I would study abroad, I had visited the study abroad office countless times, I had talked heaps of friends into going–and yet I couldn't bring myself to follow through.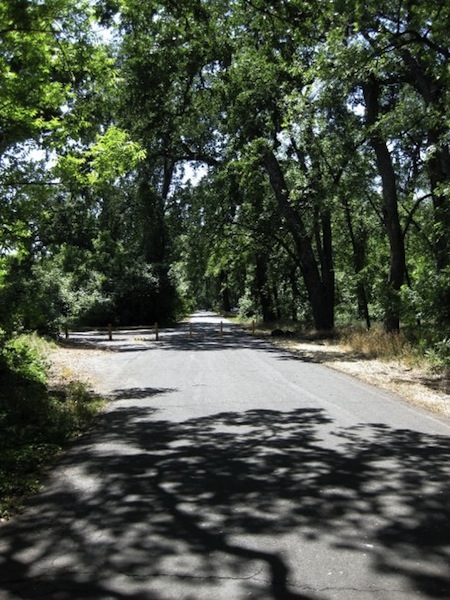 Not taking advantage of where I lived: I still cringe when I think of all I haven't done. I spent four years living in the beautiful small town of Chico, California–and I haven't been to Bidwell Mansion, or hiked Upper Bidwell, or floated Honey Run, or done a beer tasting tray at Sierra Nevada. I spent my college years either in the library or hopelessly drunk: sunny days were meant to day drink or bike ride through the park, rainy days were meant for hungover movie sessions or shopping downtown.
Choosing boys over me: My biggest issue? Despite my cynicsm and single attitude, I get sucked into the fairy tale. When I fall, I fall hard. My then-relationships played heavily into my decisions to not pursue studying abroad, interning abroad, working abroad. Obviously, none of those relationships worked out–and while I value all of those experiences, I'm wishing I would have chosen differently.
I now feel like I'm making up for all my past regrets. I  used to flip through the study abroad booklet, dreaming of perfecting my French accent in the Cote d'Azur or of chatting up cute surfer boys on Bondi Beach. Now I try to recreate my own "study abroad" experience: living in Nice, working in Melbourne. I work my way through all the "touristy" things, worried that I'm going to miss out on something–stressed that I'm creating regrets, rather than soothing them.
I know I can't go back in time and change things–but I'm not sure if trying to "fix" my regrets will ever ease them.
Do you have any regrets? Do you try to make up for them now?