#1: Walking across the Sydney Harbour Bridge
The last weekend I was in Sydney, the sun was shining and I had an afternoon to myself with nothing to do. I strapped on my walking shoes–OK, I tossed on a pair of flipflops and my sunglasses–and trekked from Paddington to the CBD to the Rocks, and finally, to the Sydney Harbour Bridge in order to cross #1 off my Australia bucket list.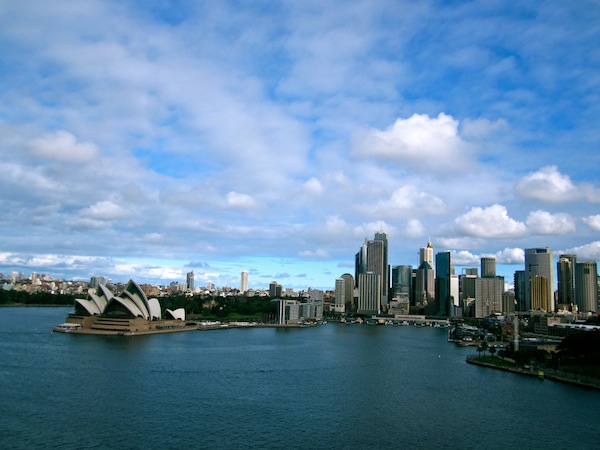 Despite choosing to live in Melbourne, I've been popping up to Sydney fairly often. Every time I do, I'm shocked at the city's physical beauty. No wonder Sydney-siders get characterized as being superficial: after being surrounded by brilliant blues and greens, the glittering white of the Opera House and the sparkling skyline, it'd be tough to be impressed anywhere else. Nowhere did I realize this more than as I wandered across the Harbour Bridge: the commute, the destination, the daily grind is certainly a bit brighter in Sydney.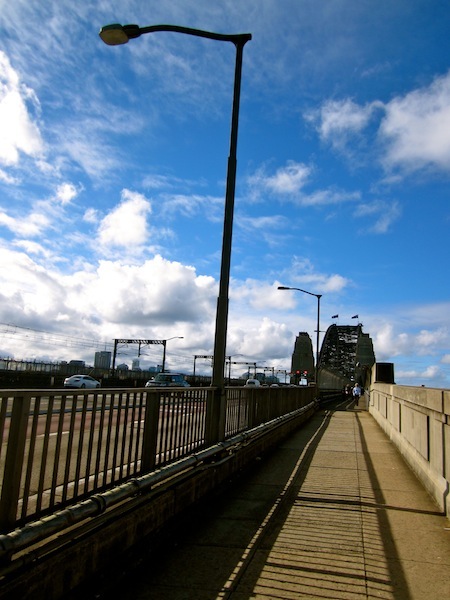 Starting across the bridge: the noise of freeway traffic is a bit unnerving. The length of the bridge is 1,149 meters (about 3/4 of a mile), making it a popular scenic walk and run. Connecting the CBD and the North Shore, it's the world's largest wide-span bridge.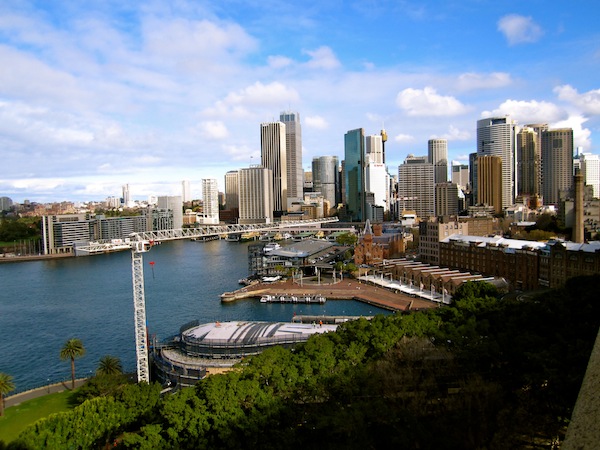 Looking back at the CBD, it's not hard to see why Sydney-siders love their city.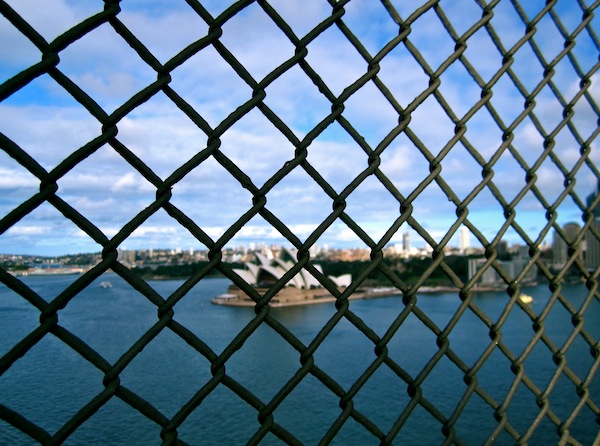 While the view might be slightly obstructed along the walk, it's hard to miss the city's icons.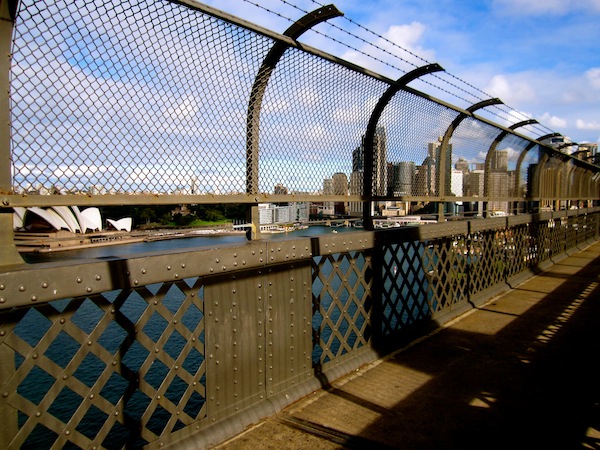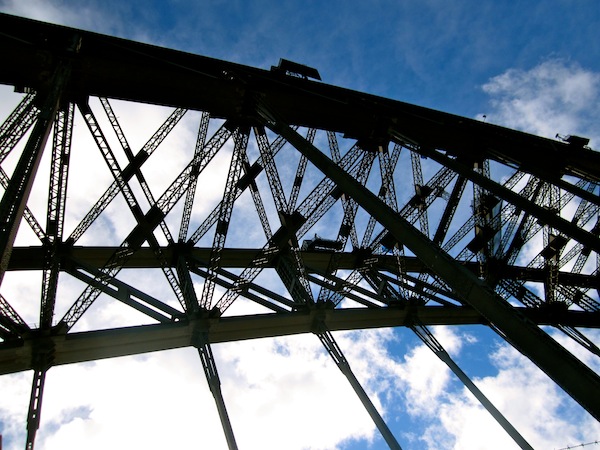 Love the angles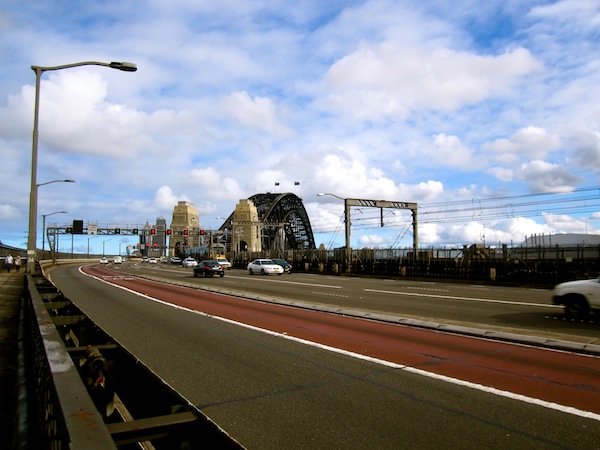 The view from the other side of the city.
Have you walked across the Sydney Harbour Bridge? What's your favorite bridge to walk across? 
While we're wrapping up winter in Australia, you might be interested in upcoming ski holiday deals in the Northern hemisphere.