The 80/20 rule of budget travel
I first learned about the Pareto principle in my university marketing courses: it states that roughly 80 percent of sales come from 20 percent of clients. The 4-Hour Work Week applied it to personal life as well: one thing that stuck with me is that we wear 20 percent of our clothes 80 percent of the time. Even as my wardrobe has been drastically minimized, I still find myself wearing skinny jeans and a black v-neck over and over again–and laughing to myself at how predictable I am.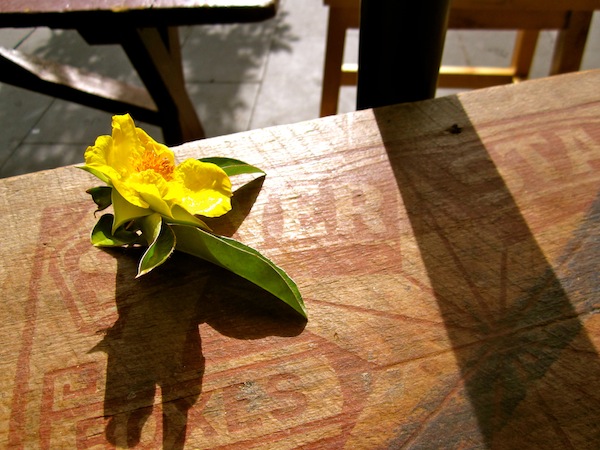 Even though it's not quite the same concept, I apply an 80/20 rule to my budget when I'm traveling. Here's how it goes: 80 percent of the time, I'm pretty darn frugal. The other 20 percent of the time, I feel free to splurge.
I've never actually used a budget, but I've always been good about managing my money. My mom instilled a few excellent money management principles in me: to always earn at least three times my rent, to use the rule of thirds (spend a third, save a third, invest a third) and to always make sure my bills were paid first.
Those aren't always applicable on the road: I tend to work really hard and save heaps, then travel for a while on what's in the bank–without actually touching my "savings."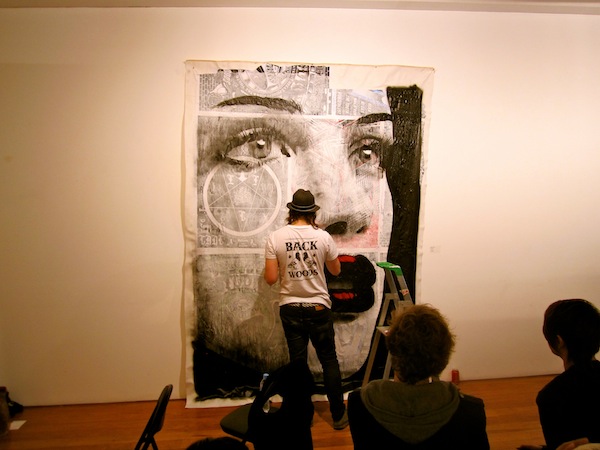 The ways I save 80 percent of the time:
Walk or use public transportation. Things I hate about taxis: they're expensive, bad for the environment and isolated. I'd much rather be in the swirl of everyday life, or having the freedom to stop where I please.
Stay in hostels. I'm lucky enough to be able to fall into a deep sleep just about anywhere, as long as I have an eye mask and earplugs. As a solo traveler, staying in hostel dormitories is the easiest way to keep my costs down.
Automatic transfers. I set up an automatic transfer from my checking to my savings ages ago–and I always forget it's there until I see my growing savings account!
Smart credit card use. I use a Capital One credit card because it doesn't charge any overseas transaction fees. I also pay off my credit card every month. I hate the thought of paying any money just to put off paying money!
Eat right. I don't think it's any secret that I love eating out–but I usually stick to no more than one big meal out a day. I'll usually pick up a pack of yogurt, some fresh fruit and a few granola bars to keep in the hostel while I'm traveling: cheap breakfasts and easy dinners! I do think eating out is an important way to experience a local culture–but in the interest of my wallet and my waist line, I try not to overindulge.
Find free things. Gallery openings, many museums, visiting a library, coastal walks: even when it's doing nothing, there are lots of ways to do something without spending a ton of money.
Use common sense. When I'm low on cash, I don't spend it–even on a credit card. I'll pick up some extra shifts, seek out some freelance work or hold off on nights out and shopping until payday.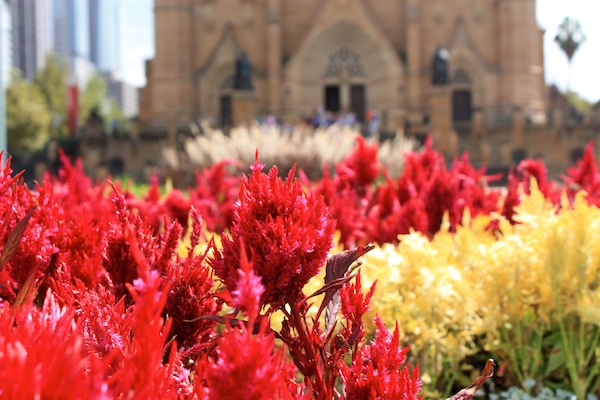 Then there are the times that I can hear my mom's voice in the back of my head telling me to stop being so cheap and to enjoy life–and I think that "if not now, then when?" when it comes to rewarding my frugal habits–and so 20 percent of the time, I splurge.
A good meal. Whether it's a big night out with friends or simply a treating myself to a nice sit-down restaurant, I enjoy a multi-course meal with a few drinks every once in a while. Sure, I swear by Cheap Eats in Melbourne–but sampling haute gastronomie in Lyon was well-worth the extra Euros.
An experience. Even though it probably wasn't within my budget, I don't regret paragliding over the Bavarian Alps or canyoning in the Swiss Alps for an instant. Those were unforgettable experiences that I simply can't recreate at home.
Quality clothing. I often moan to my best friend about my shopping conundrum: I hate cheap clothes, but I hate spending money. However, when it comes down to it, I will happily have fewer items that are of better quality–especially when I know that everything has to be worth either a) traveling with or b) paying the postage to send it home.
What do you save on most of the time and splurge on every once in a while? 
Brooke vs. the World has asked travel bloggers to put together their best thrifty and resourceful travel tips for a helpful, free ebook. If you think you're thrifty and would like to participate, check out the official rules.