Postcard of ice skating at Bondi Beach
Winter in Australia: it's ice skating on a beach, curling up with a hot chocolate in front of a fake fire, wearing a beanie and gloves when you barely need a jacket. It might not snow in Sydney, but that doesn't stop Australians from embracing the Hollywood vision of a winter wonderland.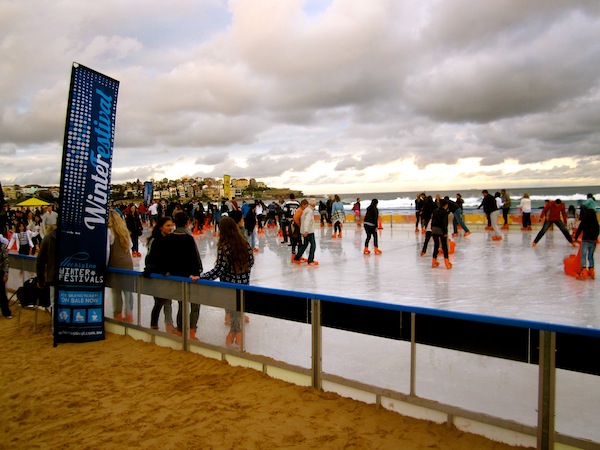 Growing up in California, I can't be too judgmental–I've only ice skated on the fake rink that pops up in downtown Sacramento every year around Christmas, and I'm known to wear flip-flops all winter long. Even so, slipping on ice skates while listening to the waves crash and watching the colors light up the sunset sky over the surfers, I did smile to myself…only in Australia.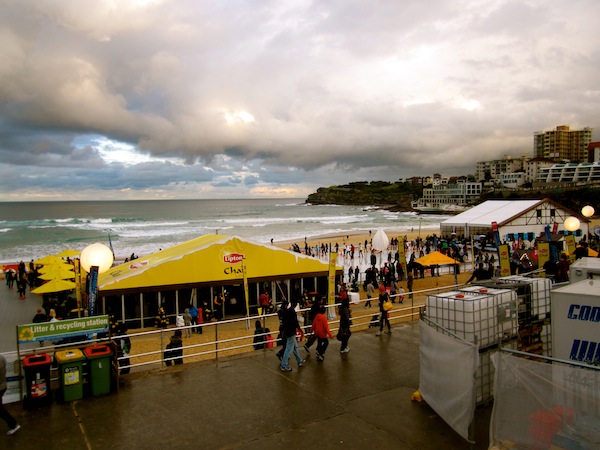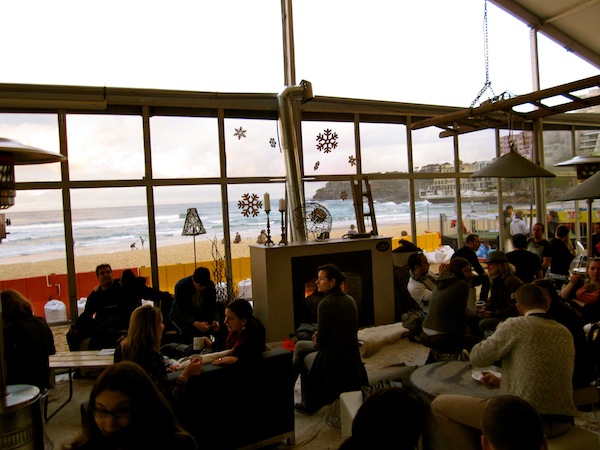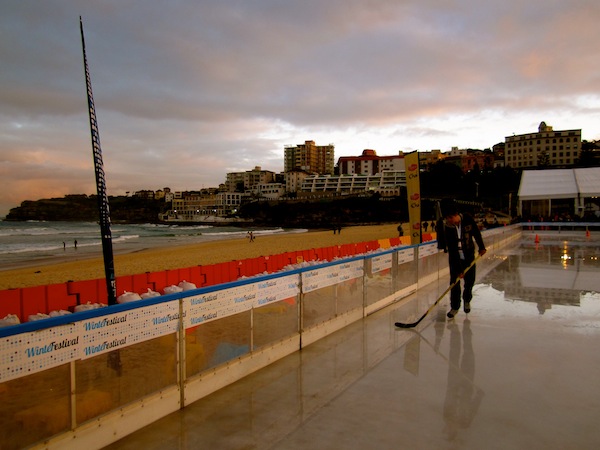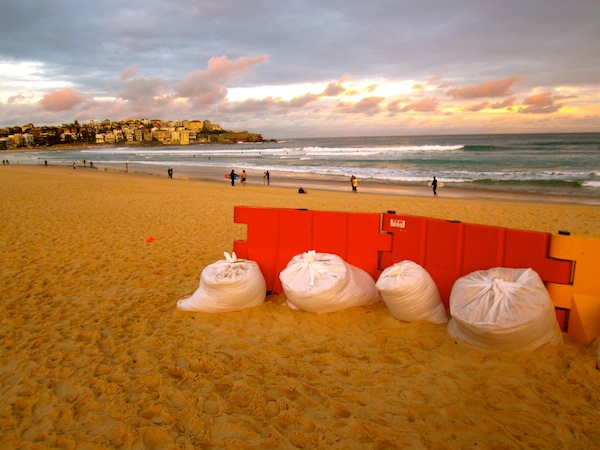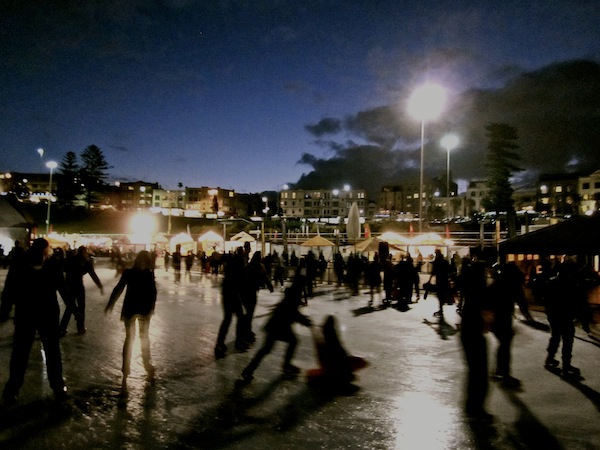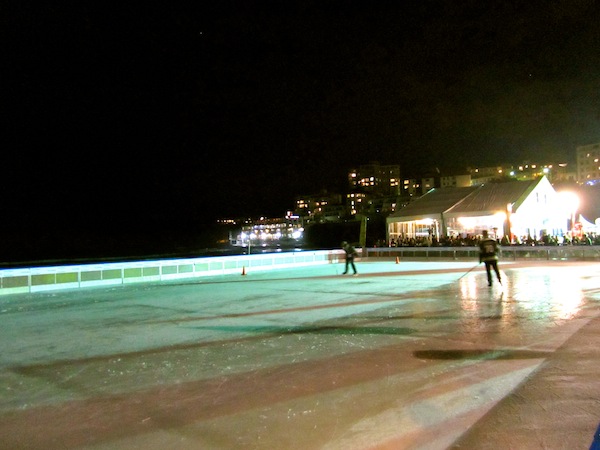 Andi Perullo won last week's "real-life postcard" on Postcard from 1000 Steps.  Watch the mail, Andi!
Don't forget to leave a comment and share the post on Twitter, Facebook and/or StumbleUpon to win a snail-mail postcard!