Postcard from Grand Pacific Drive
My dislike for driving in general, compounded with my discomfort on the left side of the road, means that I'm generally stuck to seeing Australia by buses or trains. Every once in a while, however, an Australian takes pity on my car-less state and treats me to a road trip (like my Great Ocean Road adventure!).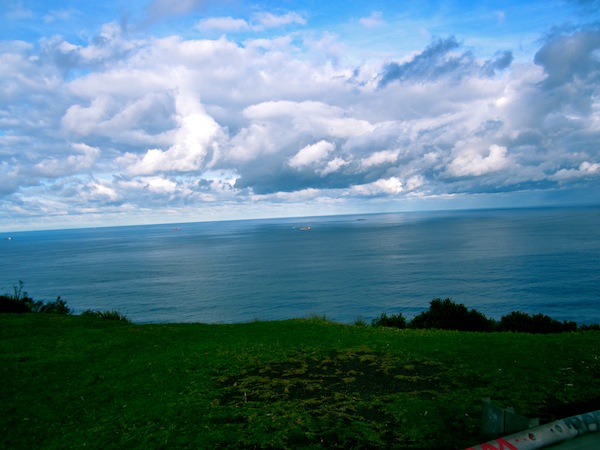 The Grand Pacific Drive weaves through the coastal rainforests of the Royal National Park and along the sheer cliffs above the South Pacific Ocean. It's a gorgeous drive that became even more enjoyable when I realized that we weren't just driving aimlessly: we had a destination! And that destination– The Scarborough Hotel–served beer.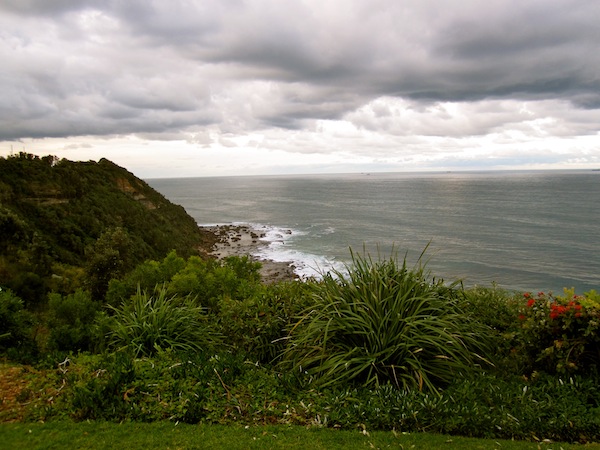 This view + ocean breezes + local brew = my perfect Sunday session.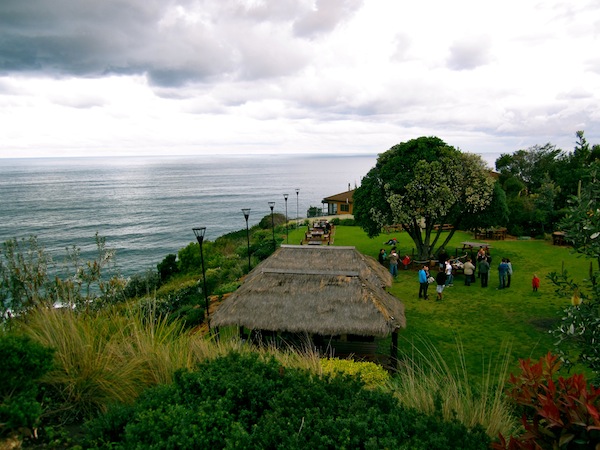 Overlooking The Scarborough Hotel. I wish this was my local…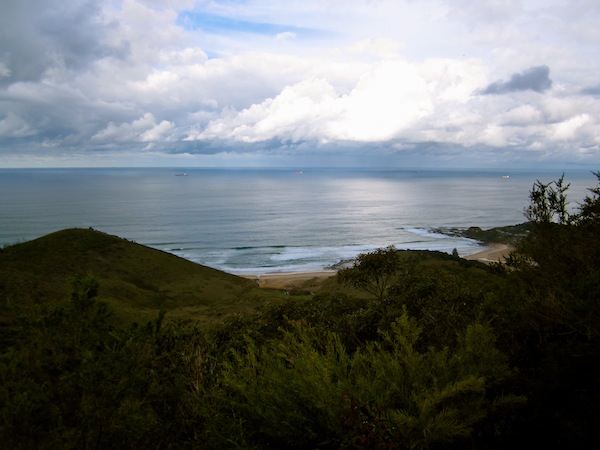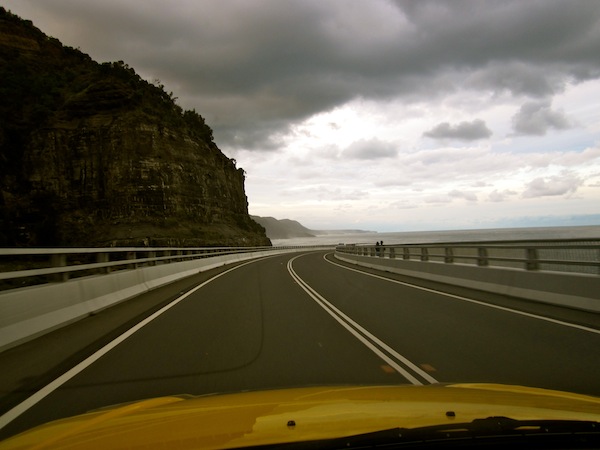 The cantilevered Sea Cliff Bridge.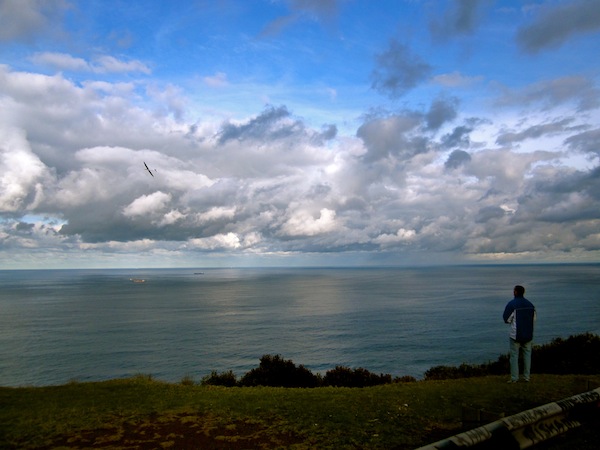 Always love seeing full-grown men playing with toys, while their wives look on with little amusement.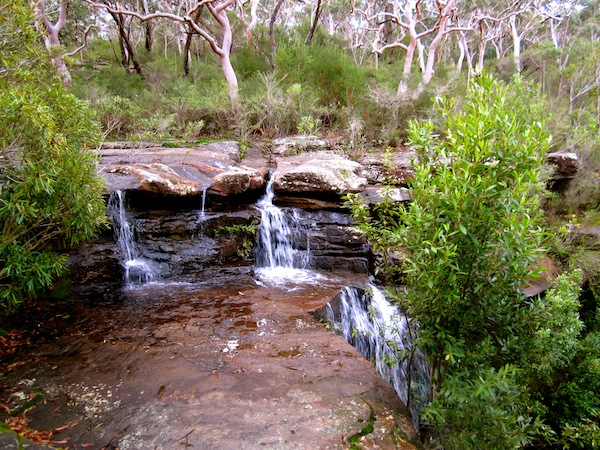 Raquel Nelepovitz won last week's "real-life postcard" on Postcard of ice skating at Bondi Beach.  Watch the mail, Raquel!
Don't forget to leave a comment and share the post on Twitter, Facebook and/or StumbleUpon to win a snail-mail postcard!