Postcard of St Kilda Skies
With my birthday trip to Cairns quashed as a result of a Tiger Airways flight cancellation, I was forced to spend the long weekend ruminating the value of travel insurance at home in St Kilda. Despite the cold, the sun came out and gorgeous cloud cover dotted the brilliant blue sky: perfect for a bundled-up wander on the beach outside my apartment.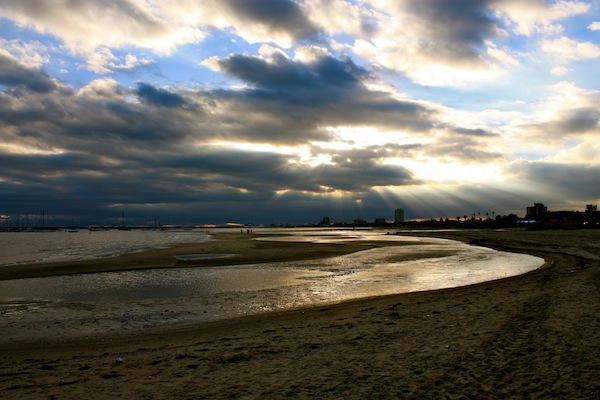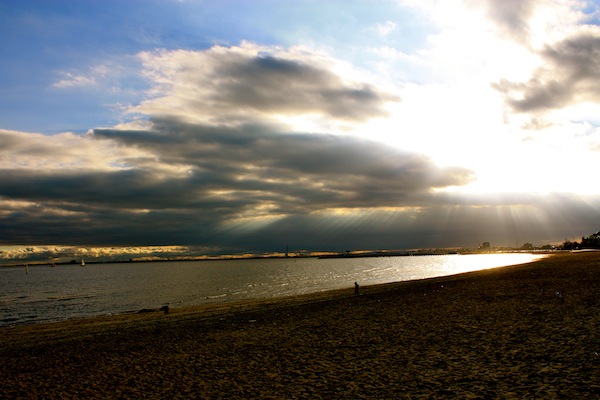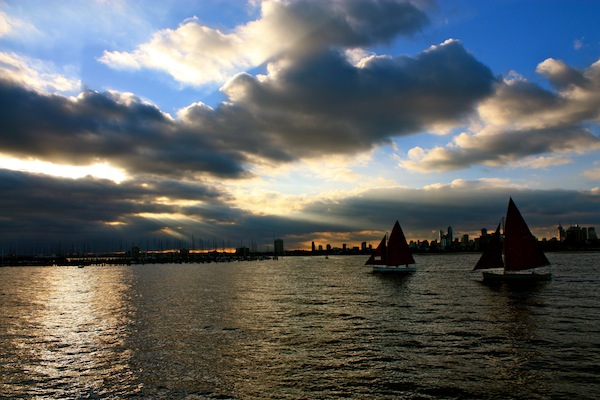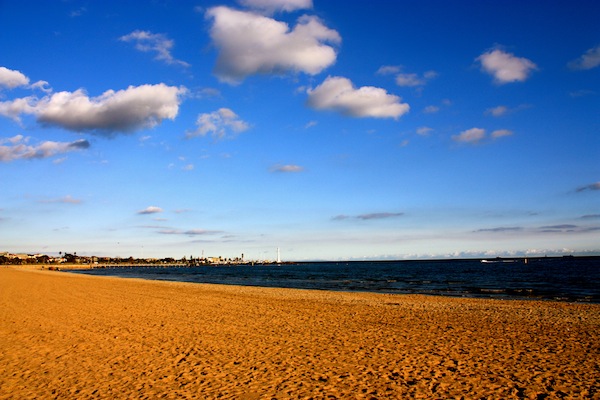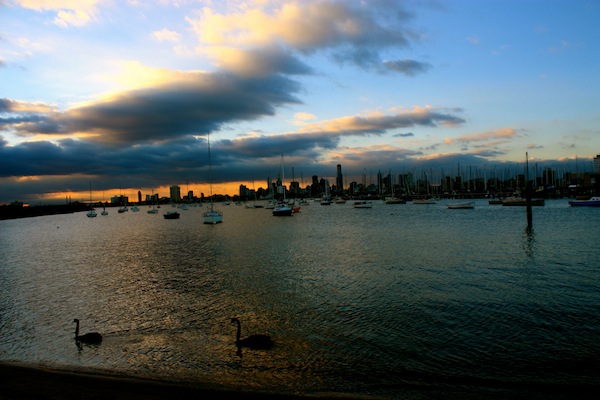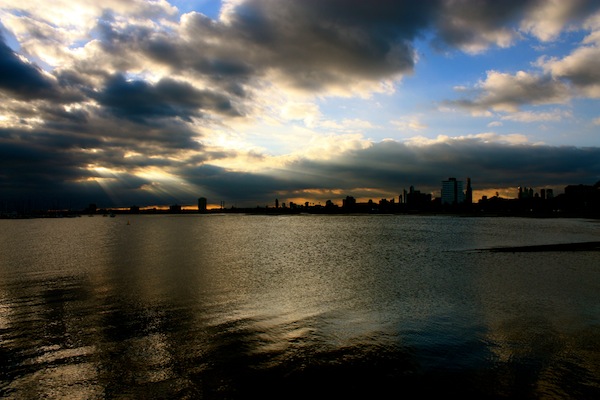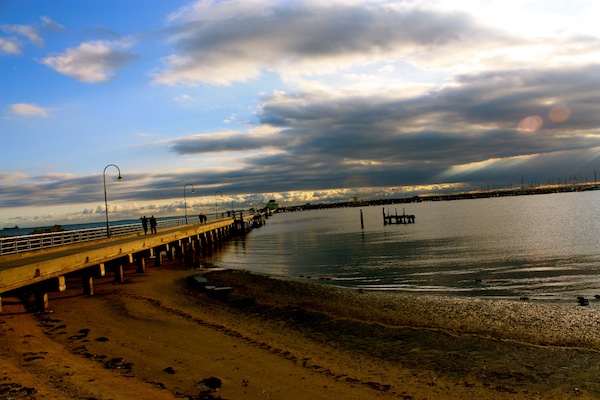 Lindsey of Lost in Cheeseland won last week's snail mail from Postcard of Autumn in Melbourne. Watch the mail, Lindsey!
Don't forget to leave a comment and share the post on Twitter, Facebook and/or StumbleUpon to be entered for a snail-mail postcard!