Postcard from Sydney Tower
Sydney is a gorgeous city, thanks to its idyllic harbor location and year-round sunny skies. However, you tend to soak it up at ground level: terraced houses in Glebe, the iconic Bondi Beach, in the streets of downtown Sydney. It wasn't until I zipped up to the top of Sydney Tower until I realized just how beautiful Sydney really is. Brilliantly blue skies stretched out over the curving harbor, distant Blue Mountains and parks wedged among skyscrapers.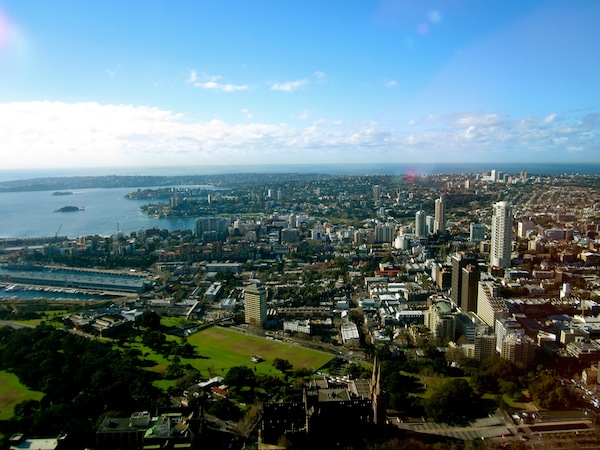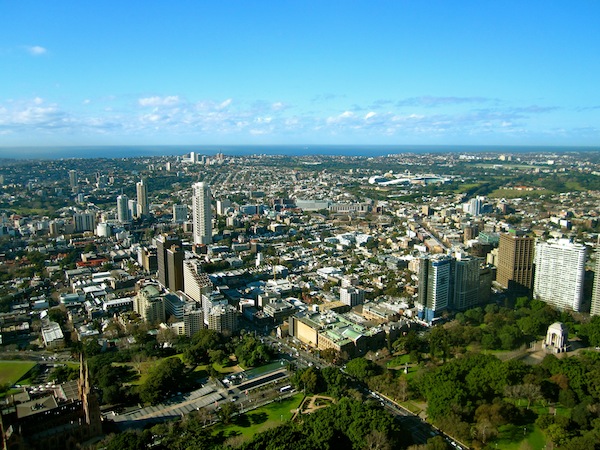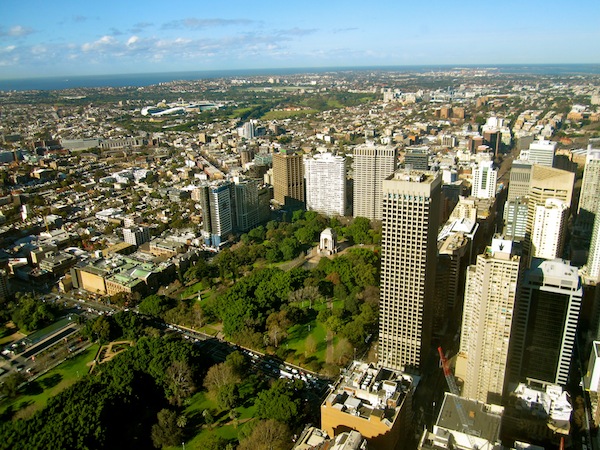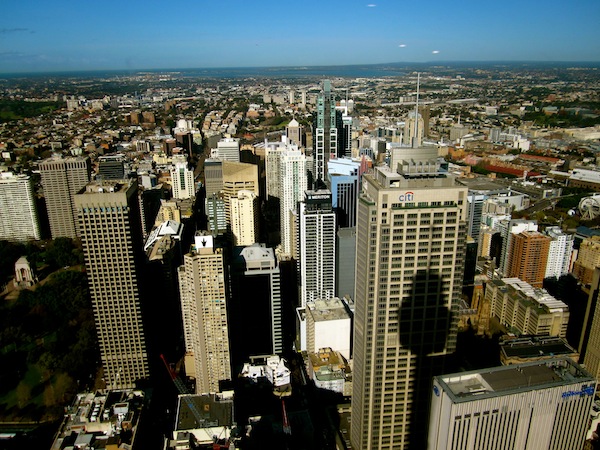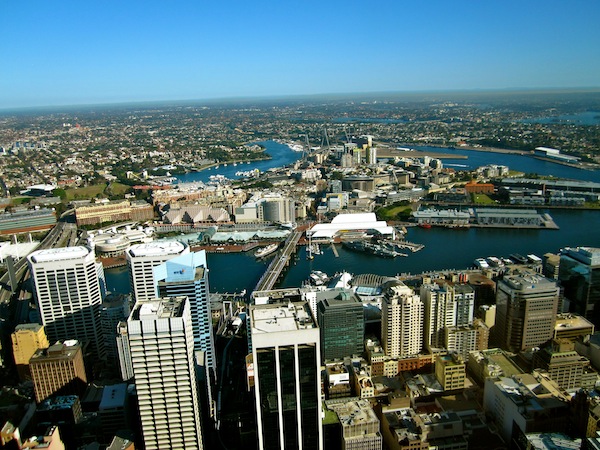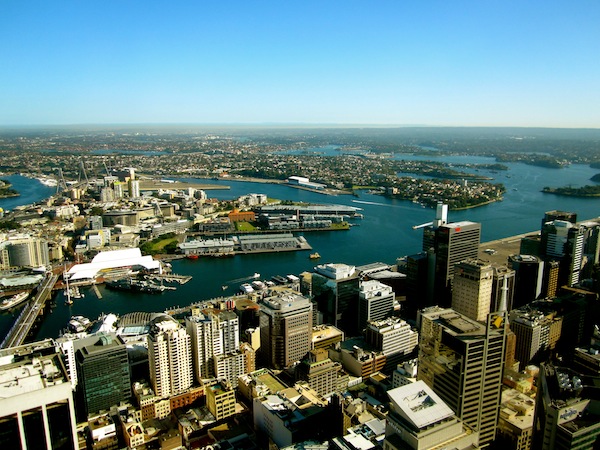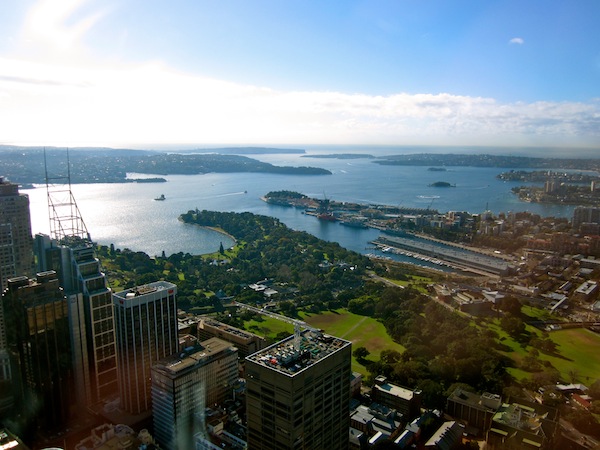 Ashlee Gadd of Where My Heart Resides won last week's snail mail from Postcard from Greece. Watch the mail, Ashlee!
Don't forget to leave a comment and share the post on Twitter, Facebook and/or StumbleUpon to be entered for a snail-mail postcard!