My list of little expat joys
It may have been my dirty little travel secret, but now it's out in the open that I prefer being an expat to being a traveler. I like being a regular. I like sleeping in my own bed. I like having a steady paycheck. It's not exactly glamorous–when people ask me what I'm doing, I usually just say "life–but on the other side of the world."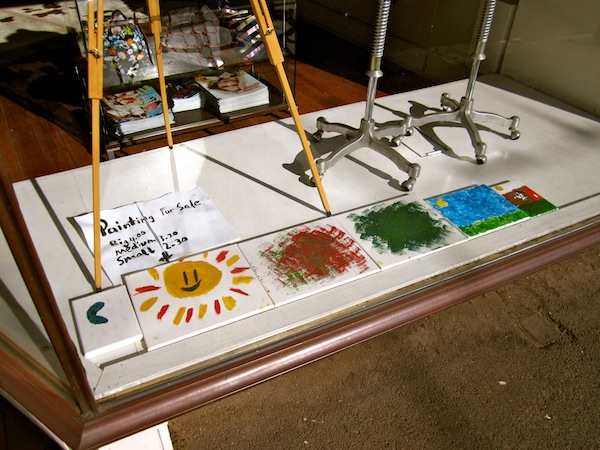 But there are moments when expat life reminds me that I'm capable of setting up a life on the other side of the world–and that's no small feat. In the midst of a whirlwind tour through Europe, I created my  list of little travel joys. Now that I'm firmly settled into the humdrum again–in one of the world's most livable cities, no less–here are the little things that make it all worthwhile:
Being asked for directions (score! I look like I belong here and like I know where I'm going!) and actually being able to give them (bonus if it's in your second language).
When you walk into your local cafe and they start making your drink before you can even say good morning. I am officially known as "the girl who always dresses in black and orders the contradictory skinny latte with two sugars."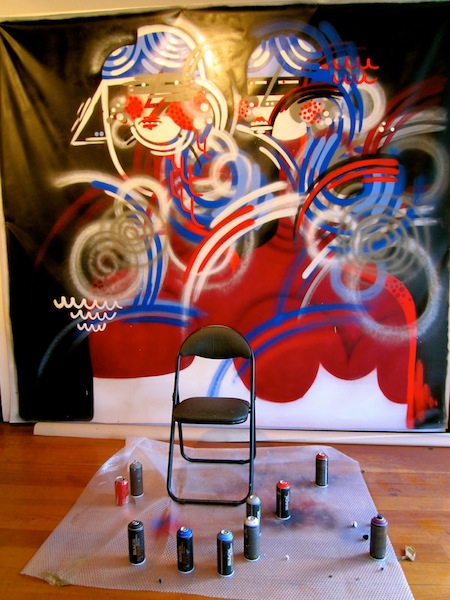 Being on the "in" list: the Daily Addict and Broadsheet Melbourne send me weekly updates of the hottest openings and activities, but too-cool friends clue me into events like Melbourne's street artists painting live in a studio.
Knowing where to get the cheapest, freshest fruit and veg at market. The first spate of fruit and veg stalls you'll stumble across in Queen Vic is plenty pretty and mostly organic–but the real deals come tucked away behind the junk and cheap clothes. 70 cents for a kilo of juicy Mildura oranges: Vitamin C all week!
Not thinking twice about cooking a local speciality. Kangaroo filets have officially replaced boneless, skinless chicken breasts as my go-to lean dinner.
Realizing you think and speak in the local language without a second thought: I've started using keen, mate and "how ya going" far too naturally.
Having a local, whether it's a pub to watch the AFL game, a cafe for a laid-back and/or boozy brunch with friends, or a bar for a guaranteed fun night out.
When you don't even think twice about looking the "wrong" way first when crossing the street.
Not having to worry about exchange rates because you are earning (and spending) in local currency.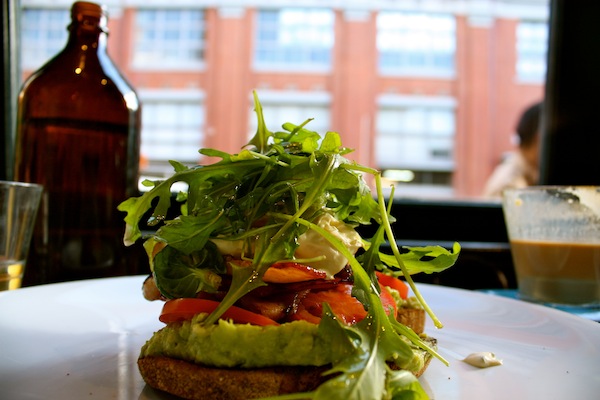 Still having wanderlust: booking flights, getting to decide where I'm going next while "away." Just because I'm settled for the moment doesn't mean I'll be settled forever.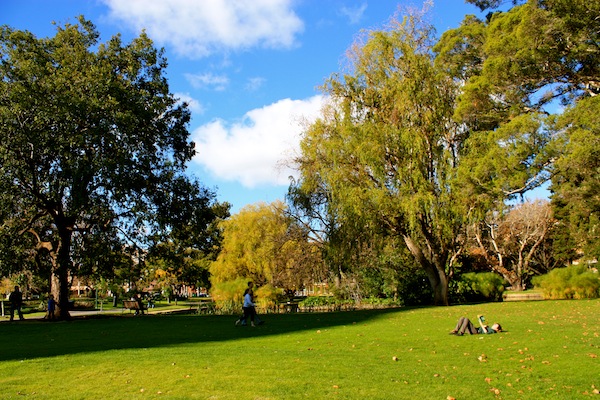 Having the time to read a good book. In the sunshine, on the tram, curled up in bed.
What are your little expat joys?