Living abroad: it's a hard-knock expat life
Some see the glass as half full, others see it as half empty…you see it and think, "let's pour out the water and fill it with beer!" That was what the birthday card my grandma sent me said–and as I waver between my general optimism and a biting dose of realism, I'm tempted to just have a drink and forget my problems.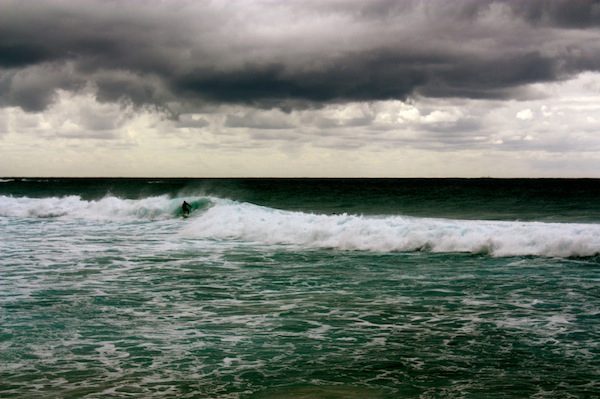 I recently wrote about my little expat joys. It's true: I love living in another country, soaking up all it has to offer . I constantly tell myself that these are the adventures that I will love telling my kids about someday, that I won't remember the downs nearly as much as I remember the ups.
But as I sit curled up on my couch, sipping a glass of red wine after a long day at work,  searching my mind for something to write about: I realize that expat life isn't nearly as glamorous as I often try to make it seem.
Jilted wanderlust: I haven't had the time, energy or funds to get out of Melbourne in months. I'm back to weighing using vacation days versus their eventual payout: how very American of me! I'd love to take advantage of the cheap hotels in Portugal Algarve, the opportunity to get away–but heck, I can't afford it in time or money.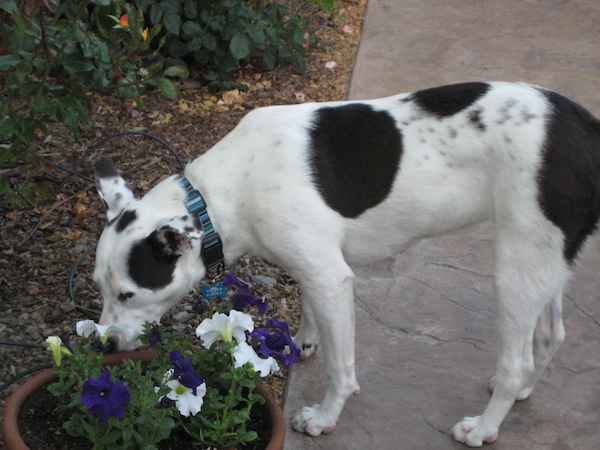 There's no place like home: I don't get homesick all that much (thank you, Skype!). I'm lucky enough to have a family that is incredibly supportive of what I'm doing, and doesn't subject me to the guilt that many other travelers and expats experience. But yes, there are moments when I want to be home. I miss my grandma's always-stocked cookie jar and knowing that the Golf Channel will ALWAYS be on when my dad is home–and there's nothing quite like my mom's apple pie. They've put my family dog to sleep since I've been away, and since gotten a new puppy: it's weird only knowing the newest addition to the family via Skype.
The glitter wears off: When you're only in a city for a weekend, everything is shiny and new and wonderful. For example: I always love figuring out new public transportation in a city. I was completely enamoured with the Paris Metro and the Melbourne tram–before I started relying on them to get to work every day. Then I realized how awful it is to spend 90 minutes a day jam-packed with people who don't always believe that deodorant is necessity–and that while Melbourne trams may be quaint, their concept of on-time arrival is a bit antiquated as well.
Humdrumness of everyday life: I work Monday through Friday from 9 to 5. I commute via a 15-minute walk and a 15-minute tram ride, for which I wear practical flats and bring a library book. I pay my rent and bills and contribute to my 401K. I do price comparisons between brand name and generic at the grocery store. I love my job, I love my apartment, I love Melbourne: but honestly, it is not nearly as exciting as people imagine when I say I live in Australia (hot surfer boys! gorgeous beaches! kangaroos! year-round sunshine! koalas!).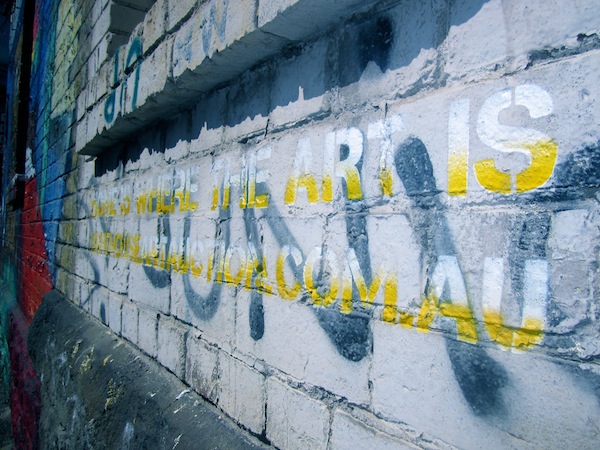 Can't get what you want: Despite my obsession with delicious food and amazing coffee, I am not much to rave about in the kitchen. Sure, I can follow a recipe, and occasionally I pull off a three-course French meal for other people–but mostly, I rely on a rotating menu of very boring, protein-rich staples. What's annoying is when I can't find the basics that I use in my favorite recipes: giant Snyder's hard pretzels, shredded Mexican cheese, fresh pico de gallo salsa. The fact that I have to rely on my poor mother (can you invest in the U.S. Post Office? Because if so, she needs to buy a healthy share) to send me supplies of my staples–Orbit Sweet Mint Gum and Emergen-C–is just getting a bit ridiculous.
Is it worth it?: I struggle to maintain friendships via Gchat, Facebook, Skype, occasional phone calls and postcards. It is not easy. I waver between feeling like I have nothing to say–yup, everything's fine–and everything to say–I miss you, everything is different, am I making the right decision? I am missing babies being born and wedding showers–but mostly, it's the little things that make all the difference: being able to text my best friend about an inside joke, girls night out in the city, hungover Sunday brunches.
How do you deal with the little negatives of expat life?