Melbourne: a city to live in
There are some cities in the world that are amazing to visit: full of sights to see, picturesque vistas, locals that look like they climbed out of a stereotype (Paris instantly springs to mind). There are other cities in the world that may not top the list of most popular vacation destinations, but those who live there have just a whisper of smart satisfaction–they know they're living the good life.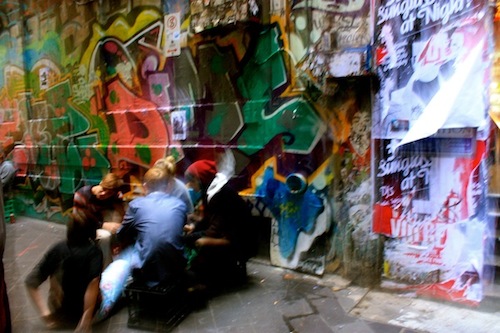 Melbourne is often at the top of the list of the world's most liveable cities (falling just short to Vancouver the last two years). Education and healthcare are two of the biggest factors in determining a city's liveability, and although neither really apply to me, I've still fallen in love with the quality of life in Melbourne.
It's a city of doing and living, not seeing and pointing. Ask Melburnians what you have to do in Melbourne, and they're likely to recommend an alleyway café, a current museum exhibit or an afternoon wandering through St Kilda.
Open spaces: Within a one-block radius of my apartment in St Kilda, I have a stretch of sandy beach, a palm-tree-studded green, a community vegetable garden and a park with a rugby pitch and playground. On my way to the city on the 96 tram, I pass Albert Park—complete with golf course, several football fields and a swan-filled lake. On my way to the city on the 16 tram, I pass the Royal Botanic Gardens, filled with flowering gardens, towering trees and the Shrine of Remembrance. Basically, I'm not starved for green spaces—and unlike France, you're actually allowed to walk on the grass!
Events: There always seems to be something on in Melbourne. Whether it's the recent International Comedy Festival or the upcoming International Jazz Festival, it seems like the city of Melbourne takes a real interest in providing cultural activities for its citizens—and Melburnians take them up on it.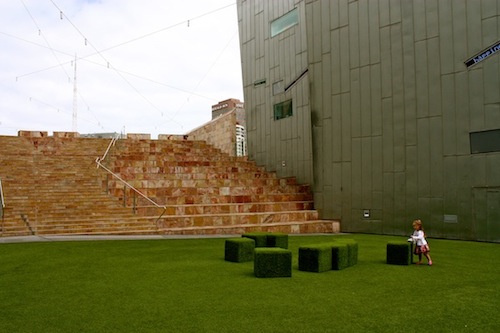 Crime rates: The one thing that has struck me in Australia is how safe I feel. There are certainly areas that I avoid when alone, especially after dark—but I feel safer getting home by myself at night in Melbourne than I did in my small college town or in Nice.
Café culture: Chatting with other American expats, we all agree on one thing: living in Melbourne has turned us into coffee snobs. Australia has a very specific coffee lingo—one that relies on a combination of long and short, black and white, flat and hot. Yet the quality of coffee in some cafes is absolutely superb: I still remember sipping my latte on a sunny afternoon at Café Racer, and thinking that this was absolutely the best coffee I'd ever tasted.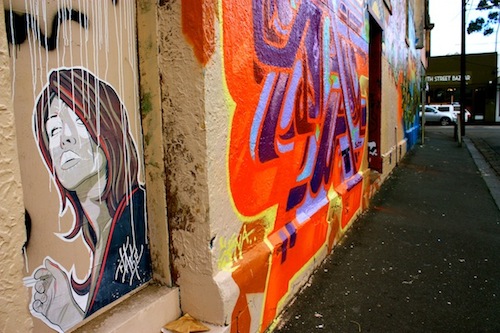 Street art: I always feel like cities without street art are play cities: they just don't feel lived in. What I love about Melbourne is the frequency and variety of the street art. There are graffiti lanes in every suburb, alleyways that seem dedicated to street art in the CBD. Some are absolute works of art, others are business-sponsored murals, many are simply tagging. But I'm struck by how often I actually stop in my path to soak up the vivid colors and brilliant creativity in a city often plagued by gray skies.
Markets: While the Queen Victoria market is quite simply the best market in Melbourne for price, variety and quality, there are a number of other markets throughout the city with excellent picks. The community vegetable garden in St Kilda sponsors a farmers market on the first Saturday of each month, featuring only local and mostly organic producers.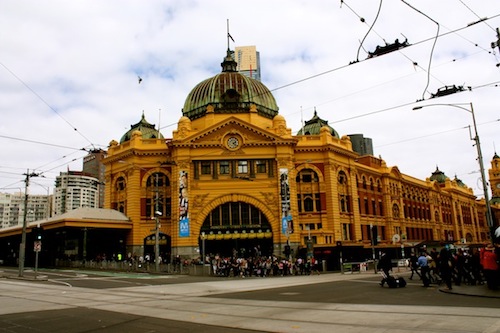 Commutes: The only blight on Melbourne's quality of life rating is the length of the commute (while one study places it worse than New York and Los Angeles, I seriously doubt that). While I do have a roughly 40-minute commute each day—about 20 minutes walking and 20 minutes on a tram in traffic—it's a fairly productive time for me. The power walking is a good mini-workout, and my tram time is when I catch up on my pleasure reading–much better than sitting in traffic.
What makes a city "liveable" for you?