Most people get on Great Ocean Road with one destination in mind: the Twelve Apostles—or, more accurately, the eight crumbling stacks of limestone that remain standing. So my friend Renee and I couldn't help but laugh to ourselves when we tucked ourselves back into our rental car with chai lattes after fewer than five minutes at the site.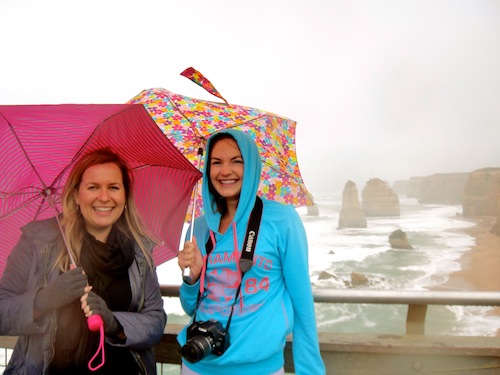 It wasn't that the Twelve Apostles was overrated or disappointing—well, it does look exactly like it does in all the photos and postcards—but it simply wasn't as awesome as the whole journey had been leading up to it. And it was raining, that awful, sleet-y, gray sort of downpour that stings into you from all directions.
But this wasn't like Ibiza holidays, where a bit of rain could ruin the whole experience. As cliche as it sounds, a road trip along the Great Ocean Road is all about the journey, not the destination. Here are the do's and don't's I couldn't have predicted when I stuck it on my Australia bucket list:
Don't have a plan. The only thing we knew for sure is that we were staying in Apollo Bay for the night. Other than that, we had a bright blue Holden Cruize, a map to get out of Melbourne and a copy of Cheap Eats. We followed the signs to the Great Ocean Road, turned up the music and stopped whenever we saw something that looked interesting.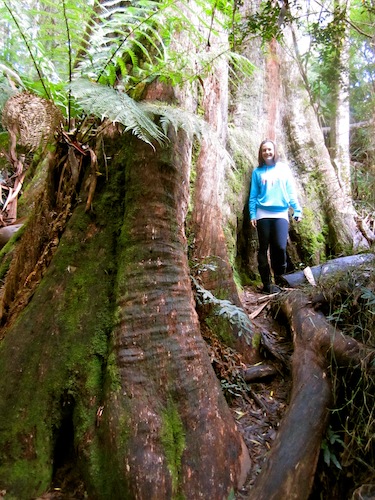 Do ask for recommendations. Everywhere we stopped, we asked for recommendations and were well-rewarded for our efforts. without the man selling fruit at the servo, we never would have discovered Maits Rest Rainforest Walk with its ridiculously enormous trees. The Surfside Backpackers staff recommended Gibson Steps—and as he said, it was a much cooler experience than the Twelve Apostles. We even wandered down to the enormous waves at the Ripcurl Pro—although were too cheap to pay to get in—after a café worker mentioned it was on.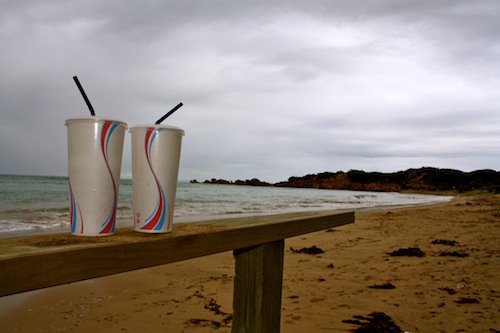 Don't be rushed. Our first day was our "meandering" day. We ate, we drank, we shopped. We sipped milkshakes on the beach, tried on bikinis in Lorne, snapped photos of the sunset in Skenes Creek.  It was brilliant, especially since I spent most of the second day stressing out about returning the rental car on time. I can't even imagine trying to do the whole thing in one day: you'd miss out on the whole laid-back fun of a road trip.
Do stop at servos. We thought the prices on the neon-colored signs on the side of the road were too good to be true. Just $5 a kilo for bananas? When the cheapest price I'd seen in Australia was $12? (The flooding in Queensland earlier this year knocked out many banana crops and thus seriously inflated the price.) We decided it couldn't hurt to look and grab a bathroom break—and climbed back into the car with a bunch of bananas due to ripen in two days, a flat of strawberries, a bag of clementines and the most succulent grapes I've ever eaten.
Don't worry about the weather. Welcome to Victoria: it's impossible to predict. Pack an umbrella and sunglasses and wear layers. It might rain, it might be brilliantly sunny: either way, there's nothing you can do about it. But do get a car with a sunroof, just in case the heavens do smile down on your road trip.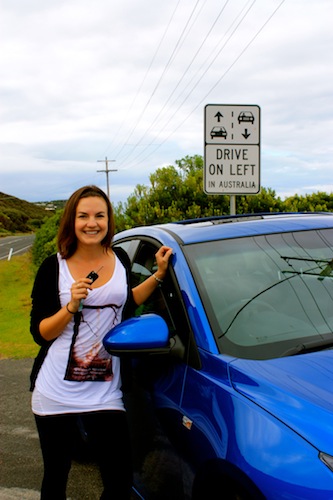 Do have a confident driver. My first time on the left side of the road was right after we posed for photos under the Great Ocean Road Memorial Arch. After I posed with the keys and sign reminding people that they drive on the left in Australia—how many people forget?!—I nervously climbed into the drivers seat. Then, as we passed the first "dangerous stretch of road" sign of the trip, we realized that I wasn't carrying my international drivers license, I wasn't on the rental car contract and my insurance wouldn't cover any damages. I promptly crawled back into the passenger side in Lorne and resumed my role as through-the-sunroof photographer.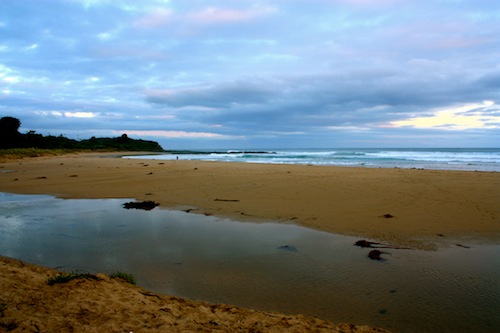 Do enjoy the view. Pull over plenty so the driver can soak up the crashing waves, the crumbling cliffs, the sweeping skies. Stop at scenic vistas. Take too many photos. Because, really, that's what the Great Ocean Road is all about.
What's been your favorite "road trip as a journey" experience?