Surviving a solo trip to Ireland
Suzy Guese and I have a lot in common–that's why we decided to travel through Barcelona and Valencia together on our way to La Tomatina. But we quickly noticed where we differed: she can read a bus map, prefers the shade and has a sarcastic reply to just about everything while I get bus anxiety, would rather walk all day in the glaring Spanish sunshine and always come up with a witty retort about five minutes too late. Suzy also wasn't so keen on solo travel–so I was stoked to hear that she had decided to tackle Ireland alone and wanted to share her experience!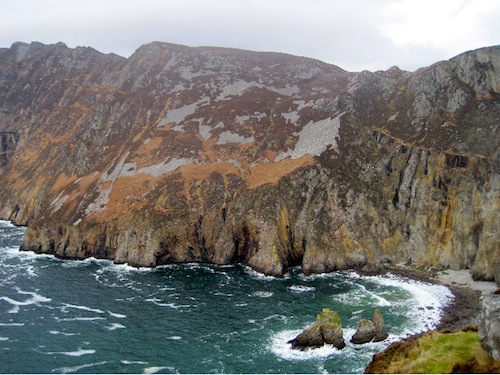 Ireland graces travel lists and articles for being one of the best places to travel alone. While I have had the occasional solo trip or adventure here and there, I had never committed myself to traveling completely alone until this month in Ireland. With just a few days left on my Ireland solo trip, I can see why Ireland makes those lists. If you are on the fence about traveling alone, I am now one of those annoying solo travelers who will tell you to take a trip alone and make Ireland your first stop. Here are just a few ways the country has brought out my love of solo travel and how I have survived all of those moments with me, myself and I.
Head into any pub or cafe in Ireland and there is a great scene. Babies. Old men. Girlfriends gabbing. Chances are a town may seem quiet until you enter the doors of an unsuspecting pub. The whole village is down having a pint, a chat and listening to traditional Irish music. Throughout my month in Ireland, I have parked myself in cozy corners of pubs and cafes and merely watched the scene unfold. The characters within brighten the dark interiors. Toss in a peat fire and you have the perfect way to pass the night in Ireland. With so much life going on in a pub, you never feel alone.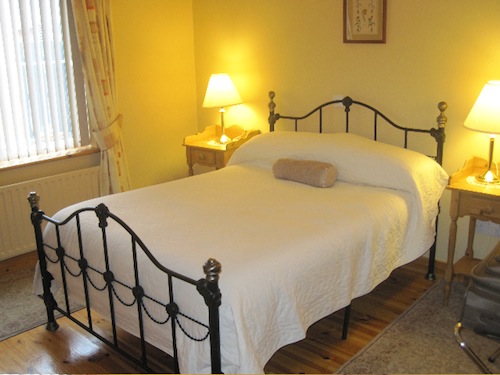 Join The Bed and Breakfast Scene
Staying at hotels and hostels is entirely possible in Ireland. However, if you are going it alone, the bed and breakfast scene helped me survive. I enjoy my privacy in warm and cozy rooms for affordable prices. I have stayed in places with homey names like The Buttermilk Lodge where cow figurines can be found throughout or working farms where breakfast better be fresh.
I have had conversations with B&B owners about the state of Ireland and where I really should to go for dinner. Bed and breakfasts tend to look after you more than a hotel or hostel. If you are a little worried about traveling alone, you can feel right at home with these accommodations. The added bonus of that personal touch to bed and breakfasts are those breakfasts. These accommodations offer massive, home-cooked breakfasts in the morning. These breakfasts are more like two meals, filling you up until dinnertime and thus saving you money on no lunches out.
Drive Ireland's Isolated Stretches
If I had been catching buses and trains throughout my time in Ireland, many of my favorite views, walks and town visits would have never been. As Ireland is relatively small, you can rent a car in Dublin Airport and head out on to country roads. A car also allows you to follow random signs to things like "Burren Perfumery" where I found Ireland's oldest perfumery in the middle of nowhere. Stories lurk behind those little insignificant signs.
From cruising the narrow and at times frightening Sheep's Head Peninsula in County Cork and Slieve League in County Donegal to parking my wheels right next to 12th century castles, I have been able to avoid public transportation headaches and focus more on travel. While driving through Ireland, you can have great moments of solitude where nothing but jaw-dropping landscapes surround you. Most solo travel tips involve how to meet people, but a car allows you to find places where you and a few sheep may be the only living beings around. The mind can truly think in these settings.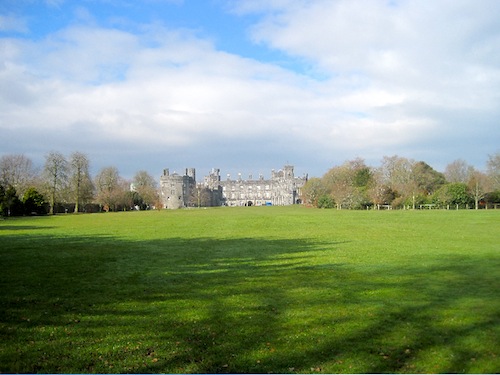 Irish "Cities" Don't Overwhelm
Something no one told me about Ireland is that the places called "cities" are usually just large towns. They don't overwhelm the solo traveler in size, but rather you fit right into the scene. You are never alone, from Galway to Kilkenny. There are always people in the streets, musicians playing a fiddle and strange sites to see. I detoured in Cork just to see a butter museum. In Irish cities you can find those quirky attractions and characters and in the process, you never feel alone. Rather than trying to tackle a major metropolis alone, Irish cities are easy to manage on foot, yet still give you the sense a sea of activity encases you.
Have you traveled around Ireland solo? How did you have a great time all by your lonesome?