Share the Tongariro love
Today's photo was contributed by Simon of Ozawapi. Considered one of the best day treks in the world, the Tongariro Crossing lives up to its reputation. It's an outstanding hike across dramatic volcanoes on New Zealand's North Island. Peter Jackson picked this place to shoot the Lord of the Rings movies. We chose it to get great pictures!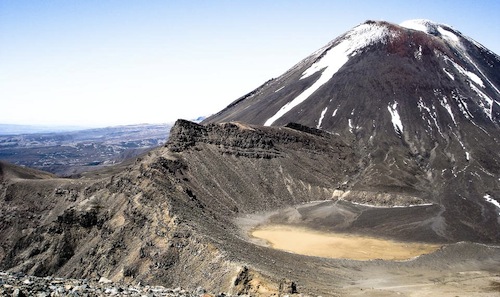 If you're interested in having a photo featured, please contact me.
I invite you to share a recent post that you loved: either your own's or someone else's, travel-related or not. I'll keep the love going by commenting, tweeting, facebookingand/or stumbling the post. I'm looking forward to building up some good blogging karma and hopefully discovering some gems that I wouldn't find on my own.