Share the Costa Rica love
Today's photo was contributed by my Aunt Katie. She's not only a huge supporter of my blog, regularly commenting on posts and replying by email, but a world traveler in her own right. She and my Uncle Jay travel regularly to tropical destinations to escape the Nebraska cold and indulge their love of scuba diving. Not only do I love the Costa Rica sunset she captured, but it's a great reminder that you don't have to be a travel blogger to make travel a part of your life.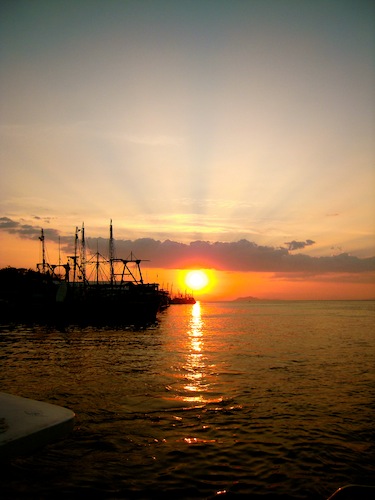 If you're interested in having a photo featured, please contact me.
I invite you to share a recent post that you loved: either your own's or someone else's, travel-related or not. I'll keep the love going by commenting, tweeting, facebookingand/or stumbling the post. I'm looking forward to building up some good blogging karma and hopefully discovering some gems that I wouldn't find on my own.