Share the birthday love
I spend a good chunk of my time reading in the sunshine, whether on a park bench, on the beach or in a cafe courtyard. Every so often, I close my eyes, take a deep breath, soak up the Vitamin D and smile to myself: this is my life. Sure, I might be "just a waitress" when evening rolls around and I might not be contributing as much to my 401K as I should–but the fact that I have the time to read for pleasure every day means a lot to me.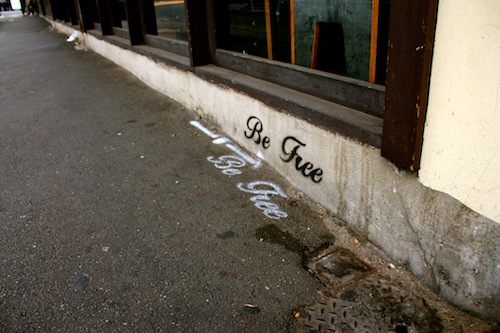 First of all: thank you for reading. I still get giddy when I see that someone commented on a post, when I realize that people I don't know subscribe to my RSS, when my real-life friends say that they would read my blog even if they weren't my friend. I seriously don't know how to convey how grateful and blessed I feel for my incredibly supportive family and real-life friends, as well as my network of readers, followers and the whole travel blog community. You have made the last year possible.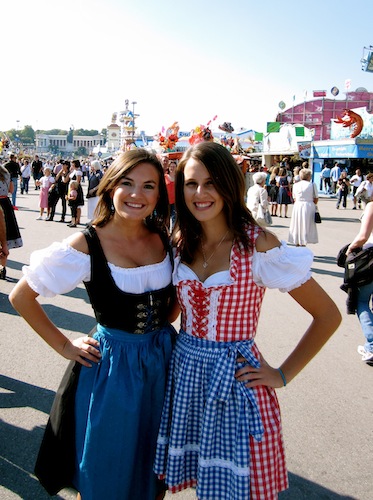 Since launching C'est Christine one year ago, I've drunk a beer in a dirndl at Oktoberfest, stayed up all night partying in Amsterdam museums, bartended on the French Riviera (and now in Australia), made some absolutely incredible friends and generally had the time of my life. I don't know what's next, but as Bill Bryson brilliantly put it: "Travelling is more fun–shit, life is more fun–if you can treat it as a series of impulses."
More than anything, the past year has been an incredible adventure. Here are some of my favorite posts and memories from the first year of C'est Christine–I hope you enjoy reading (or rereading them!) as much as I did living, writing and now reminiscing about them: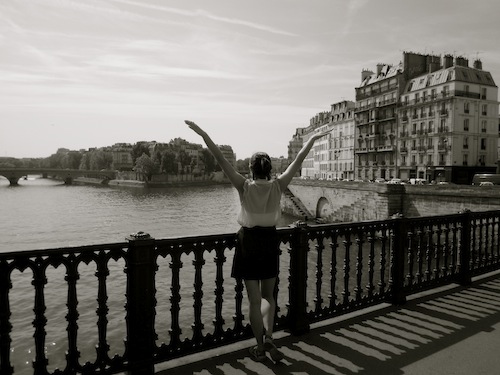 Dare to live the life you dreamed: I agonized over this post, actually sending it off to friends to edit and provide feedback. I quickly learned that I'd have to put aside some of my journalistic training and start trusting myself.
My dirty little travel secret: As I settle into life in Melbourne, I'm realizing again why I could never do the traditional RTW trip. I adore getting to know a city: the quirks of its public transportation system, the agonizing decision of choosing my cafe, the joy of buying groceries with unfamiliar labels.
I left my heart in Paris: My Paris envy is a real-life malady: I yearn for a freshly-baked pain au chocolat, a wander through the cobbled streets of the Marais, the shrug of a surly French waiter. Missing Paris was one thing when I was in Nice, but it's taken on a whole new level since I've been in Australia. I might want to see the world, but I think I'll always want to come back to Paris.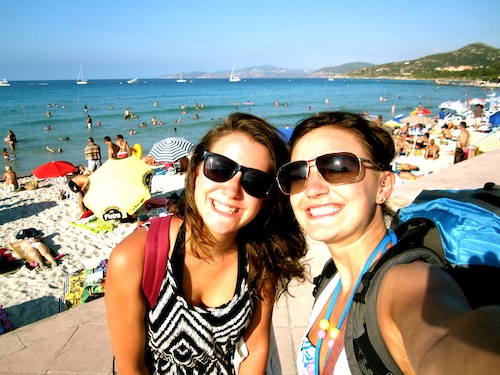 Hell and heaven is traveling with other people: I'm too much of an only child to be anything but a solo traveler. I'm perfectly content reading a book and eating by myself and not having to compromise on anything. However, some of my best travel memories this year were with friends: Corsica with Nevin, La Tomatina with a heap of travel bloggers, Oktoberfest with Melissa, Oxford with Nice best friends, and Paris and Amsterdam with Rex.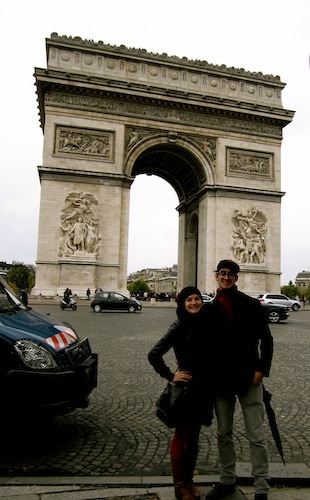 French things that aren't really French: Now I'm a big fan of looking for "American things." In France, they have American coffee–which is, essentially, what Americans just think is normal coffee. In Australia, they have American mustard–again, what Americans just think is normal mustard. Suppose that makes enough sense.
Work to live or live to work: I'm struggling with this again in Australia: convincing myself that I need to work about 483759387 hours a week to earn enough money to pay my rent, put aside some to travel, go out with friends and still eat a decent meal. I'm not sure if it's ambition, good money management or just being a worrywart, but still, it bugs me that I just can't shake the tendency.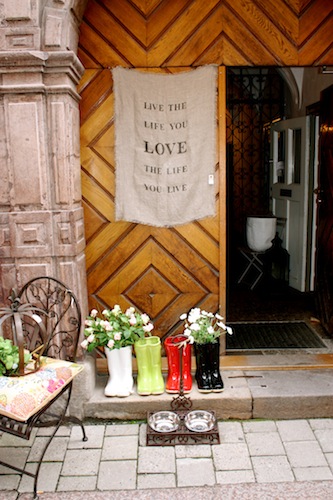 Sometimes I wish I were there: Yesterday I held a baby and worked at wedding: between the new-baby smell and the drunk dance floor, I got major fixed life envy. I keep telling myself that one day it'll be awesome to tell my kids that I lived all over the world, but honestly–I miss my friends. I miss my family. I miss life at home.
My list of little travel joys: This post, and every single item on the list, still make me smile every time. Choose joy, every day.
Cheers for reading, and here's to another year of adventure!