Postcard from Hosier Lane
There are a lot of comparisons between Melbourne and Sydney, but one of my favorites is that Sydney is the hot girl while Melbourne is the one with a great personality. While Sydney has a striking harbour and gorgeous beaches–you know, that sort of obvious beauty–Melbourne has a network of hidden alleys and off-the-beaten-path lanes with absolutely incredible street art.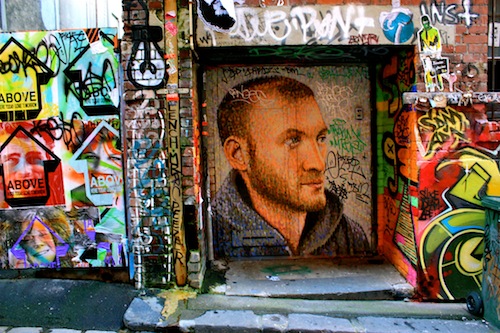 Just like a girl with a great personality, these alleys are dynamic and independent: you never know what you're going to get next. I'll take that element of surprise over simply stunning any day.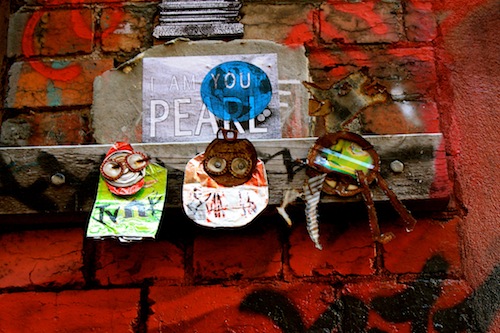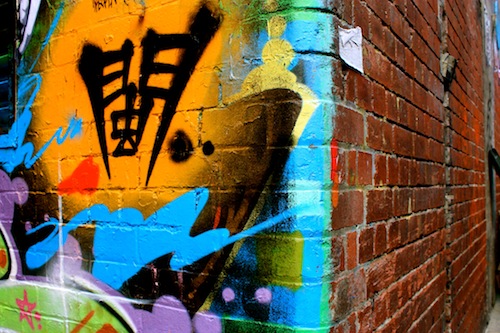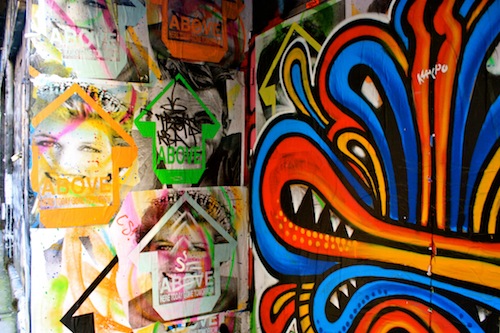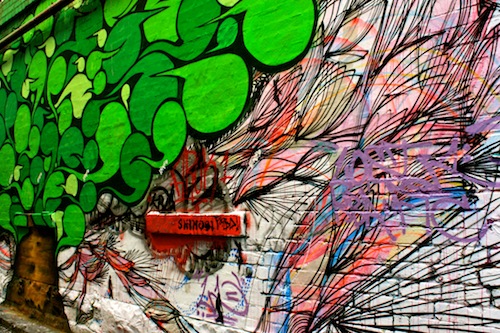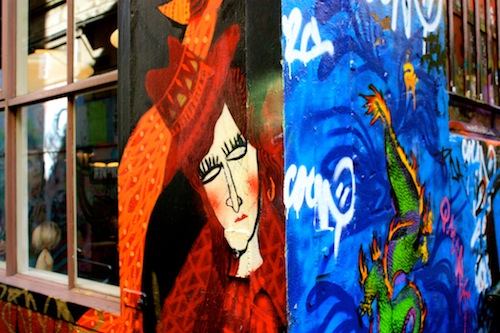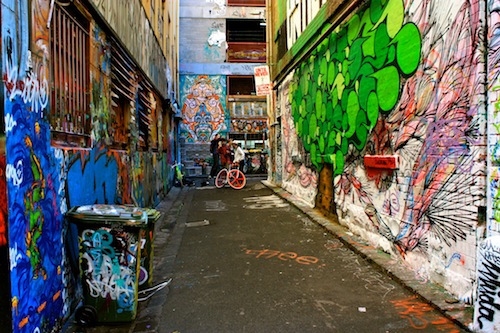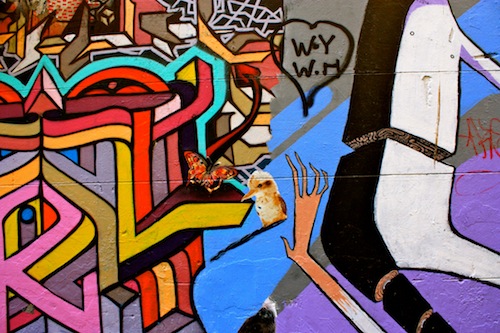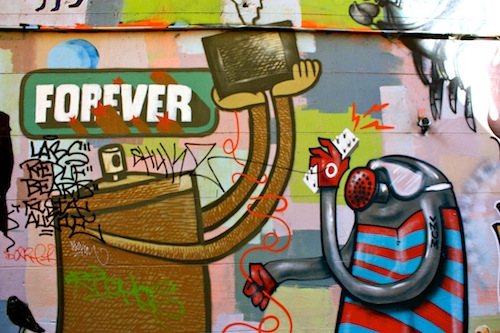 DreamTravelerJess won last week's custom print from Postcard from Santa Cruz. Watch the mail, Jess!
Don't forget to leave a comment and share the post on Twitter, Facebook and/or StumbleUpon to be entered for a custom print!