#6: Whine less, drink wine more
I've grown up in a wine-friendly family. My grandfather was a wine connoisseur who wrote an annual catalog of recommendations for colleagues, friends and family. My mom and grandma swear by one glass of wine a night—although my mom prefers white and Mimi won't touch anything but red (and the occasional glass of pink champagne).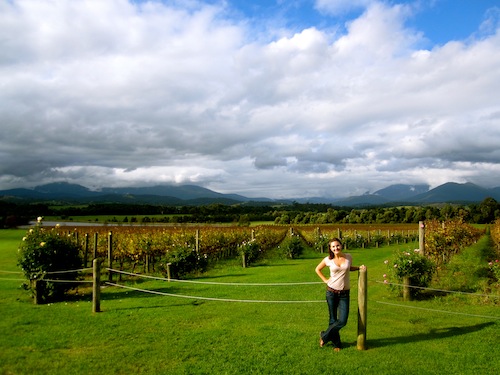 Even so, I've never been even close to a wine snob. My parents let me drink wine with my meals since I was in middle school, but I refused more often than not (in that truly American way of preferring to slam cheap beers instead of drinking nice wine responsibly). Somehow, I grew up two hours from Napa Valley without ever going wine tasting. I sip two-buck Chuck and price-is-no-object bottles with the same gusto. I admit that not only do I not have a "nose," I don't know much.
I've always been a bit embarrassed by my complete lack of wine knowledge, so when it came time to explore Victoria with my Sydney-raised friend Renee, I was quite keen to explore the Yarra Valley wine region—and cross #6 off my Australia bucket list.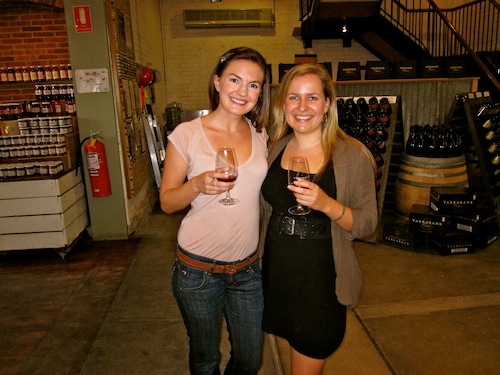 There are myriad choices when it comes to wine tasting in Yarra Valley: the region boasts more than 80 wineries. To keep it simple, we decided to go on a tour with Australian Wine Tour Co., which took us to four different wineries.
Yering Farm: The brief introduction on wine tasting was the most valuable part of the day for me. The only problem is I then tasted every single wine possible and promptly forgot all I learned.
Just kidding. Kind of. The only thing I really remember is that the lighter in color a white wine is, the drier it is—and for the rest of the day, I did remember to check the color of every white I tried. To what purpose, I'm not exactly sure.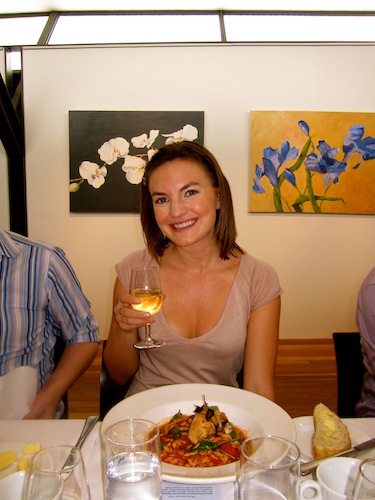 Rochford Wines: Lunch was much needed after the massive taste test at Yering Farm on an empty stomach. There were four different mains to choose from, including one vegetarian option. There was a tasting session before sitting down so that you could choose what you wanted your one full glass of the day to be.
Yering Station: I fell in love with the Tawny at Yering Station—and despite being somewhat drunk and very broke, I decided to make my first grown-up purchase: a bottle of wine from a winery (opposed to the cheapest bottle in the liquor store). I've been sipping a tiny glass of port every night before bed since then, and feeling very restrained and mature.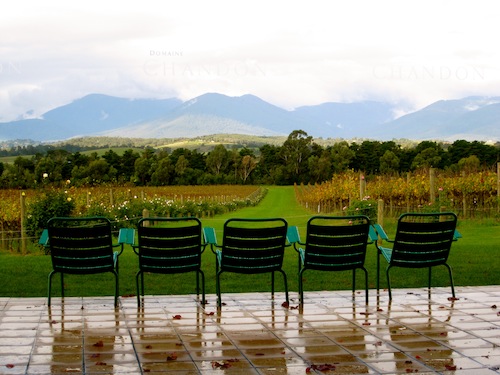 Domaine Chandon: Easily the most beautiful winery we visited, Domaine Chandon indulged my inner Francophile: the typical Jardins green chairs, the glasses of bubbly, the cheese and chutney plate. Perfect way to end the day.
Australian Wine Tour Co. was the cheapest option I found for a daylong tour, and was promoted at Base Hostel in St Kilda. Our group skewed to the young boozer side, although there were a few middle-aged couples.
The $110 price tag includes wine tasting at three wineries, lunch at Rochford winery with a full glass of wine and a glass of bubbly and shared cheese and chutney at Domaine Chandon. Its greatest value comes in the Wine 101 introduction course at the first winery, transportation to and from Melbourne and the chance to meet other people–a bunch of us went out for drinks after the tour ended!
Have you been wine tasting in Yarra Valley? What did you think?