Welcome to Melbourne: a review of The Greenhouse
The Greenhouse is widely renowned as not only one of the best hostels in Melbourne–and it lives up to its reputation.
I read about The Greenhouse in Lonely Planet and was also recommended by a friend who stayed there for a few months while working in Melbourne. Thus, my expectations were high–but The Greenhouse completely satisfied my hostel requirements, and even threw in some fun extra freebies.
The positives:
Free Wifi: After my experience at the Sydney Harbour YHA, I was worried that free wifi simply wouldn't be possible in Australia. I was delighted when I discovered that not only did The Greenhouse offer Wifi, it was free and fast.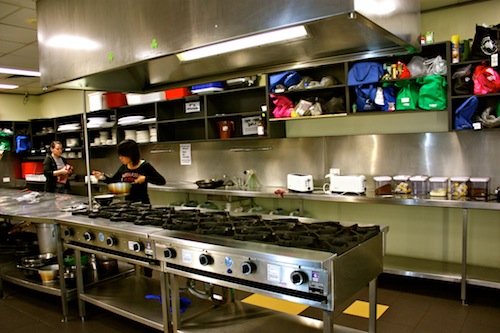 Lots of free food: In addition to a free breakfast of cereal and toast every morning, The Greenhouse also features pancake supplies for Sunday brunch, a big brekky on Thursday mornings and pasta on Tuesday evenings.
Super clean: Despite having large communal areas—and many apparently live-in working holiday-ers—the hostel was surprisingly clean and organized. The big kitchen relied on a do-your-own-dish policy, which, not surprisingly, not every traveler followed; even so, the communal kitchen and fridges were always full but neat.
Rooftop lounge: I'm loving the rooftop lounge trend in Australian hostels! While The Greenhouse doesn't have sweeping views of the city, you can peek at St. Paul's Cathedral or just enjoy the breeze. On a sunny day, it's a wonderful place to read a book or make new friends.
Security: While there are in-room lockers, The Greenhouse urges you to leave any valuables at the front desk. I felt much more secure knowing that my DSLR and laptop were safely tucked away with more than just a combination lock.
Location: The Greenhouse is right in the heart of Melbourne: a few steps from Federation Square, right across the river from the Royal Botanic Gardens, down the street from shopping at Bourke Street or Queen Victoria Markets. It's about a 15-minute walk from Southern Cross train station and just a few steps away from a convenient tram stop that will take you anywhere else in the city.
The negatives: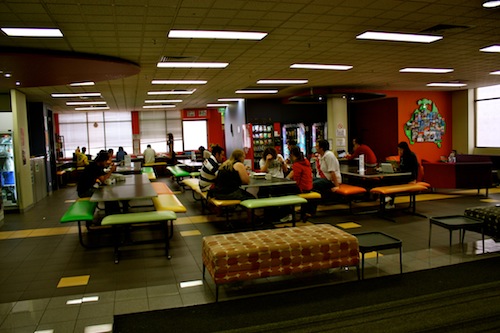 Same rate for all rooms: It's a flat rate for dorm rooms, so you could end up in a four-bed or a 10-bed dorm for the price of $30-$32 a night. Most dorm rooms sleep five or six, but you just don't know.
Rooms are a bit cramped: I stayed in a five-bed dorm, and there wasn't much extra space when all of us and all of our stuff were in the room. We were tripping over suitcases and each other. It's doable for a short time with a backpack, but not ideal if you've got a suitcase that won't fit in the locker or under the bed.
No en-suite bathrooms or sinks: I know that it's not really a necessity, but I love when hostels offer en-suite bathrooms—or even just a sink! It's nice being able to wash your face and brush your teeth in your own room, and not have to drag all your stuff into a huge bathroom.
What's your favorite place to stay in Melbourne? Have you stayed at The Greenhouse?
Note: The Greenhouse graciously offered me two free nights of dormitory accommodation, but all opinions and photos are my own.