The Australian alcohol culture conundrum
When a gaggle of Australian backpackers tumbled into a European hostel, I knew they were in for a loud and drunken evening. Young Australians love to travel—and history and culture aren't often at the top of their to-do list. Attractive young Aussies have acquired quite the reputation for starting parties and frequenting pub crawls on the European and Southeast Asia backpacker trail.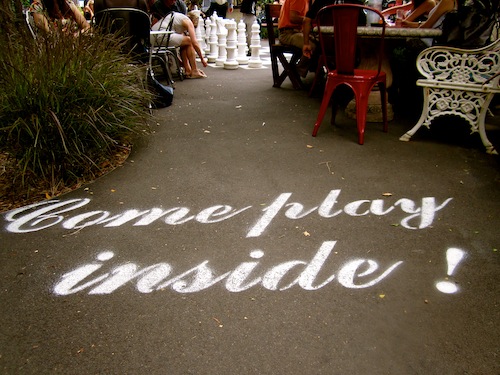 So when I arrived in Australia, I expected the bars to be crowded, the beer to be cold and the parties to be nonstop. And to a large degree, I wasn't too disappointed: the Aussies certainly love to drink. But I was shocked by the high drink prices  and general lack of drunken escapades in bars.
Anyone working in a bar or restaurant licensed to serve alcohol in Australia must complete a Responsible Service of Alcohol course—so completing it was one of my first stops on my job hunt in Australia.
The six-hour course taught me plenty about the effects of alcohol and signs of intoxication—but more so, it was an insight into Australians and their relationship with alcohol.
I was surprised at the limits placed on drinking, many of which seemed far harsher than what I'm used to in the States. The .05 BAC alcohol level is lower than the .08 in California. Bars aren't allowed to offer extreme discounts or drinking games—no buck nights, power hours or beer pong games like I loved in college. And the fines are heavy for serving drunk people–up to $11,000 if you serve a drink to an intoxicated person.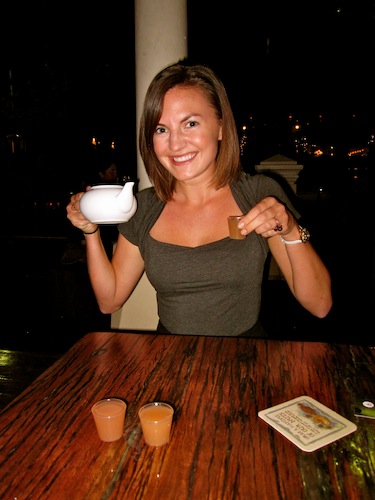 Now that I'm working in a bar and restaurant, I can see the effects of the RSA. We don't serve people who are highly intoxicated. I sample our wine list with my two free after-work staff drinks since I couldn't afford to on my salary. We have intimidating security guards every weekend to keep things under control.
Australia has struggled with high rates of binge drinking among young people, just as America and the UK have.  In March 2008, the Australian Prime Minister declared that binge drinking problems were at "epidemic levels" and earmarked $53 million in a campaign against binge drinking.
In Australia, alcohol is inextricably linked to sport, celebration, everyday life. It's not a glass of wine with dinner—as is common in France or Italy—but rather a jug of sangria for a Sunday session, many cans of beer for a rugby game, a bottle of wine for a girls' night out. And if you don't drink, it's cause for suspicion.
After paying the absurd prices of alcohol and witnessing the strict security measures, I understand the Australian backpacker a little more. Alcohol is a touchy subject, something that can be incredibly personal and yet a social experience and Australia is a heavy drinking culture with a government infrastructure that tries to limit alcohol intake and the subsequent costs and consequences. So when young Australians go abroad, they're naturally enjoying the perks in countries with different drinking cultures.
Many of this can also be applied to young Americans as well: those in the 18 to 21 age range take full advantage of being able to drink freely in Europe, Southeast Asia and South America without being carded. But since Australians are also encouraged to travel more while young, they tend to be more visible in the traveling community.
What has been your experience with Australian drinking, whether abroad or in Oz?
Issues related to teen alcoholism take place in just about any country in the world where alcoholic drinks are sold.