Postcard from Manly Beach
Manly Beach is just a short ferry ride or long bus ride away from downtown Sydney. One of the most beautiful of the Northern Beaches, it's a fabulous place to go for a stroll, eat lunch with a view or–if you're lazy like me–read on the beach all day long. If you're looking for short-term rentals that are more surf than city, Manly is a lovely place to stay. It's a quite popular suburb with young professionals who would rather surf in the morning and feel the ferry breeze on the commute to the city.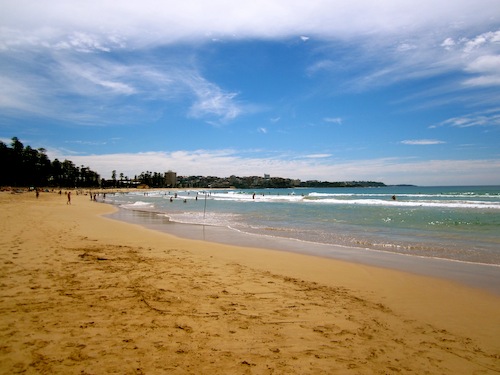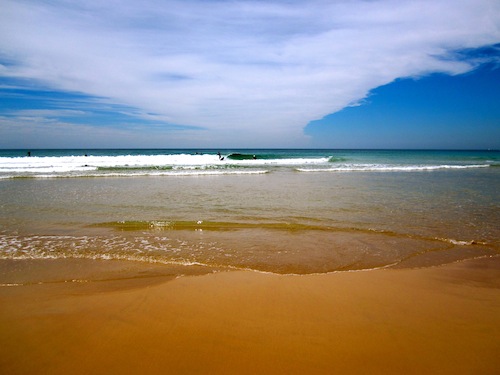 While the waves are just big enough to surf, they're not quite as intimidating as the ones I saw on the coastal walk from Bondi to Coogee.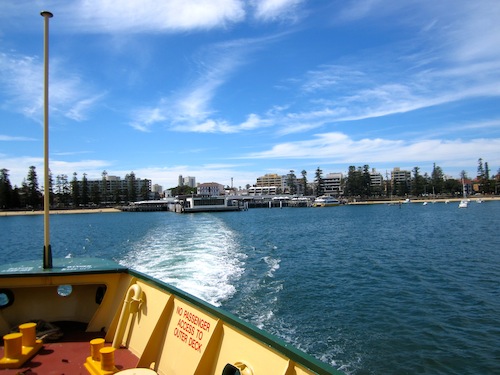 The ferry is an easy way to get to Manly from the CBD, popular with tourists and commuters alike.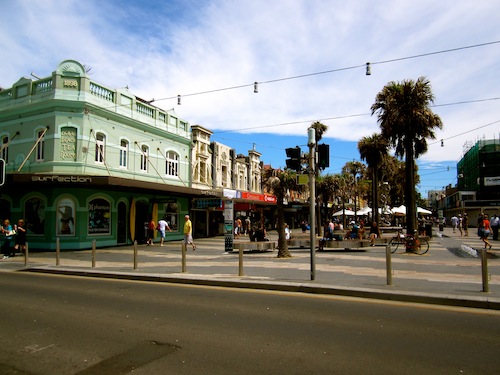 The quaint buildings of downtown Manly are the perfect place to grab an ice cream or lunch after the beach.
On a perfect summer day, there's nowhere I'd rather be than an Australian beach.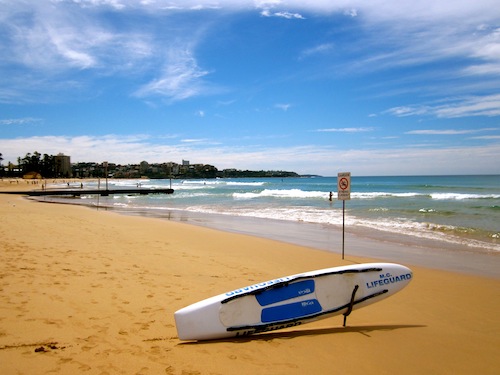 Ashlee won last week's custom print from Postcard from Glebe. Watch the mail, Ashlee!
Don't forget to leave a comment and share the post on Twitter, Facebook and/or StumbleUpon to be entered for a custom print!