Postcard from Glebe
Once I booked my ticket to Sydney, I messaged an Australian girl who I had met on a bike tour in Munich a couple of years ago about grabbing a drink. In typical, full-on, Aussie friendliness, she first invited me on a trip to Thailand (that left the day after I arrived for two weeks)–and then offered me her room to stay in when she was gone when my wallet kindly declined.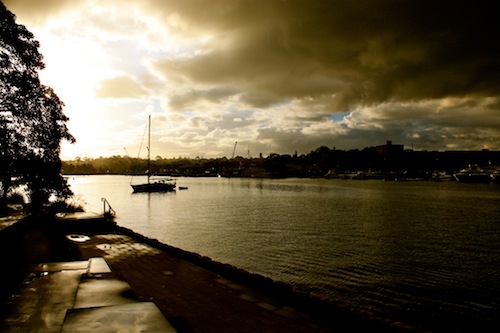 So instead of being packed in with the rest of the tourists in the CBD or the backpackers in Bondi, I've been able to explore Glebe for the past two weeks, an inner suburb that's a 20-minute bus ride to the city. It's filled with adorable coffee shops, secondhand bookstores and leafy parks. The houses certainly aren't Keswick cottages, but the ironwrought terraces do have a certain charm. Evening runs along the harbor and yoga across from the Anzac Bridge have been the perfect way to end my activity-filled days.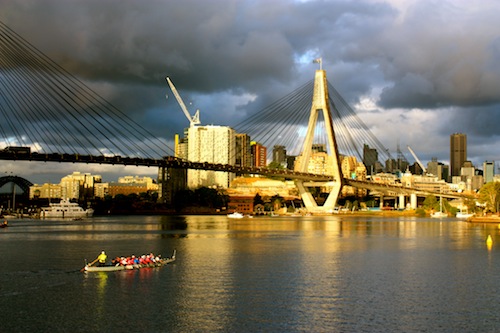 My favorite vantage point for post-run yoga and stretching.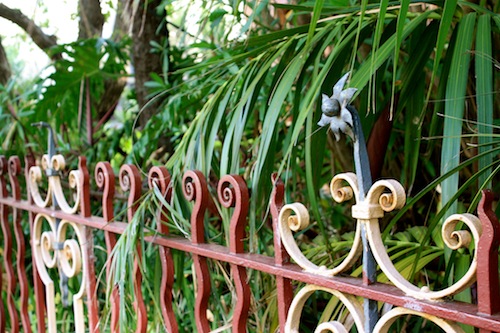 The houses aren't glamorous, but they've got character.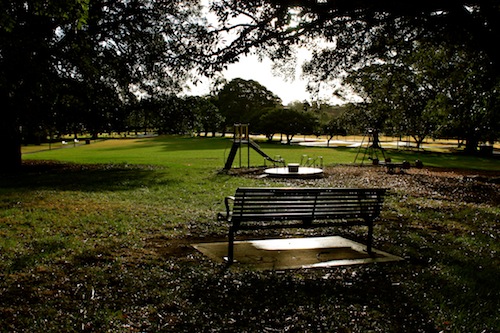 Directly across the street from where I've been staying: the playground is usually filled with adorable Australian children in remarkably ugly school uniforms.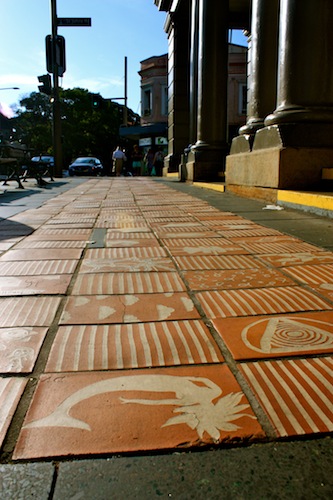 Walking down Glebe Point Road.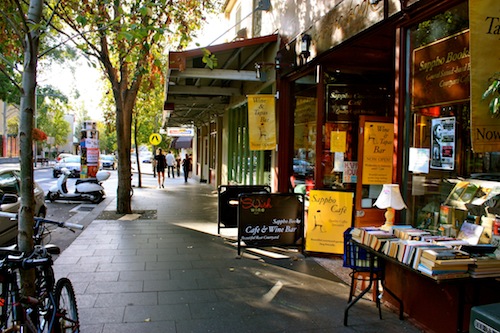 Sappho Books quickly became my favorite way to while an afternoon–or a Saturday morning, after checking out the funky-cool Glebe Markets across the street.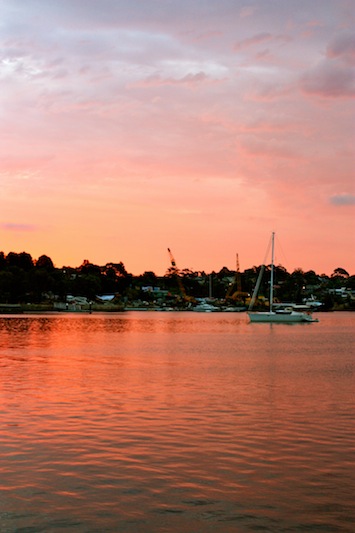 A beautiful sunset over Johnstons Bay.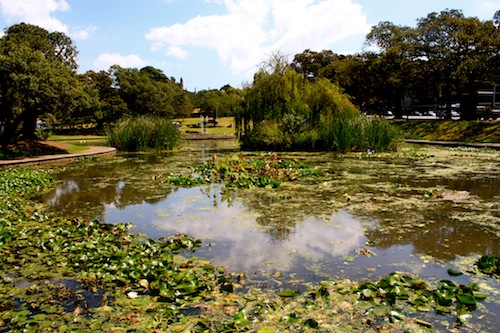 Victoria Park is at the opposite end of Glebe Point Road, but it's a lovely place to soak up some sunshine.
Jeremy won last week's custom print from Postcard from Bronte Beach. Watch the mail, Jeremy!
Don't forget to leave a comment and share the post on Twitter, Facebook and/or StumbleUpon to be entered for a custom print!