Share the Brazilian love
Today's photo was contributed by Katherina Sommerkamp of 100 Miles Highway. On her first evening in Fernando de Noronha, Brazil, she stumbled across a little hidden beach to enjoy this magnificent sunset–she took the picture right before jumping into the warm water!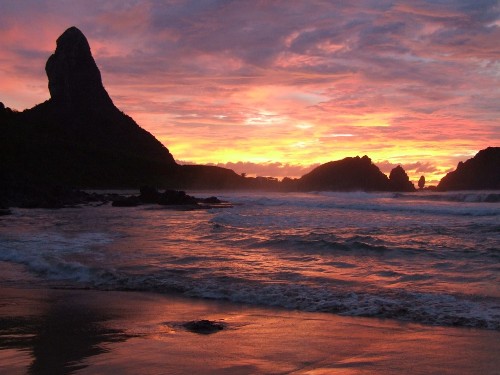 If you're interested in having a photo featured, please contact me.
I invite you to share a recent post that you loved: either your own's or someone else's, travel-related or not. I'll keep the love going by commenting, tweeting, facebooking and/or stumbling the post. I'm looking forward to building up some good blogging karma and hopefully discovering some gems that I wouldn't find on my own.