What Greek life taught me about traveling
The university Greek system: it's a polarizing subject. Some rave about the friendships, the fun and the future networking. Others complain about paying for fake friends and wasting time and money.
I'm a proud 
Alpha Delta Pi
. After my third knee surgery, I quit the lacrosse team and decided to try out Greek life–and despite joining as a junior, I earned a position on executive board and lived in the house my senior year. As rush season rolls around again, I took a moment to contemplate my Greek experience has helped me as a traveler.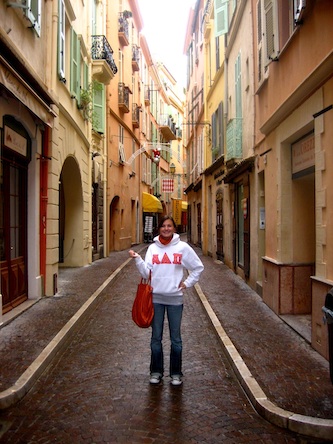 "Conversation skills" go a long way. Recruitment often seems like a crazy way to meet people: you literally get thrown together with a stranger and have to decide within a few minutes whether you want to be best friends. I've always been chatty, but sorority life taught me how to talk easily with just about anyone–we even get briefed on how to deal with an awkward silence or weird questions.
Comes in handy whether you're seated next to a loony bin on a train or you want to strike up a conversation with the cute guy on a bean bag at a hostel. You never know who you'll end up sitting next to on an airplane: sometimes it's an industry connection you'd never be able to make in regular life! I've made great friends by taking a chance and striking up a chat.
You do get judged on how you present yourself.
Backpack or 
rolling suitcase
? Makeup or au naturel? Sneakers or flats? All of those go into how people perceive you as a person and a traveler. I always regret it when I roll out of bed and start exploring without a hint of makeup or straightening my hair–those are always the days when I need a favor or sit next to someone interesting on the plane.
Just like we were advised against just rolling out of bed and throwing on our letters, I sometimes wish that travelers would take an extra moment in how they present themselves to the rest of the world. You are representing yourself, your family, your country: take a little pride in it. I'm not saying you have to break out the high heels or dress shoes, but gym shorts and sneakers are meant for the gym–not the Louvre.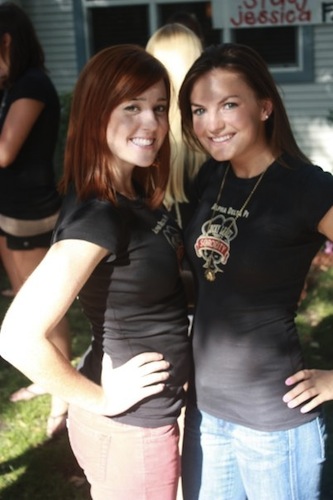 Money isn't everything, but it sure does help. I won't lie: sorority life is expensive. Acting as the financial vice president (basically managing the roughly $80,000 budget of a nonprofit) taught me firsthand how to manage money, particularly how to balance fun and necessities. Money shouldn't be the be-all, end-all, but it certainly takes saving and budgeting skills to make long-term travel work.
You're going to get stereotyped. I knew exactly what I was getting myself into when I wore my letters on the first day of class, with nails manicured and designer jeans on: everyone expected me to be a dumb sorority girl who cared more about getting wasted than getting good grades. However, I loved the look on my professor's face when I ended up number one in the class.
Just like people stereotype in college among Greeks and athletes, fat sororities and slutty sororites, frat guys and physics nerds, they stereotype in real life: loud Americans, snotty French, friendly Italians, drunk Australians. It's up to you to embrace the stereotype or prove that there's more to you than your nationality.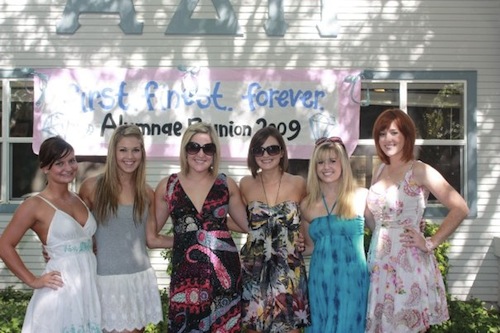 It's not always perfect. I didn't love every moment in sorority life–far from it. There were plenty of times when living with 20 other young women is eerily similar to a hostel mixed dorm: loud and crazy when all you want is to get some sleep. Long, drawn-out rituals and meetings can mirror the ever-worsening trials at the airport: miscommunication about requirements, unnecessary security, the waiting game.
Some friendships that are forever can be made in a moment. It sounds corny, but I met some of my best friends in Greek life. Some of the girls I keep in touch with are ones that I hit it off with during those five-minute recruitment conversations.
If you were active in the Greek system, how has it helped you in your travels or life?